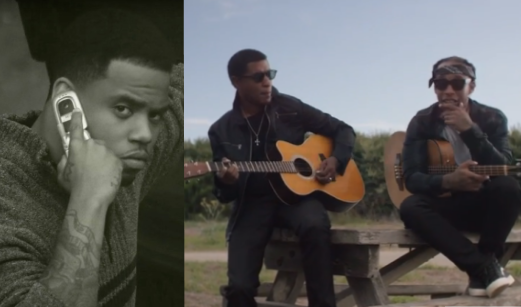 Actor Tristan Wilds stars in Adele's new video, "Hello."  Watch the clip inside and see the visual for "Solid," a new collab from Ty Dolla $ign and Babyface.
Tristan Wilds (aka Mack Wilds for music fans) just landed one of the biggest roles of his music career.  We've just learned that he stars in Adele's new video, "Hello."  If you're wondering why that's such a big deal, we'll explain.....
Adele is one of the biggest stars in the world.  Her follow-up to the album 21 (which was released fours years ago) is easily one of the most eagerly anticipated albums of the past few years.  So naturally.....all eyes are going to be on the "Hello" video.....and Tristan is the star!  It might not turn him into a household name, but he and his agent can rest assured that cast agents and producers all over the world won't forget him.
The black and white visual was directed by Xavier Dolan and is set in the countryside near Montreal. In the clip below, you'll see Adele alone in her house fixing some tea while reminiscing about a past relationship.  And she's the villain.  She actually broke Tristan's heart!  Again.....this is another score for Tristan.  He gets to come across as a jilted-sensitive pretty boy to women all around the world.  It's a win win for him! He's going to be VIP/velvet rope status from Alaska to Antarctica. 
The song appears on Adele's third album 25, which drops on Nov. 20th.  The disc is composed of 11 tracks, with contributions from Danger Mouse, Max Martin, Tobias Jesso Jr., and OneRepublic's Ryan Tedder.
Watch "Hello"
In other new clips....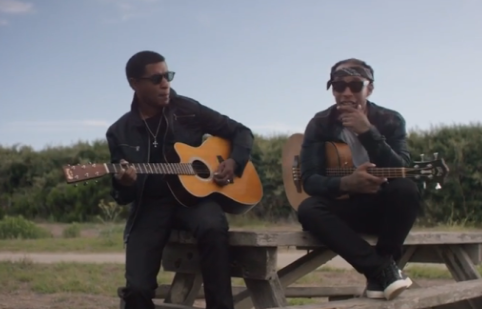 Ty Dolla $ign has landed iconic soul singer Babyface for his latest song "Solid."  It's the lead single from Ty's highly anticipated debut album Free TC, which is scheduled for a November 13th.  In addition to Babyface, we've learned that Free TC also features Kanye West, Kendrick Lamar, Wiz Khalifa, Future, R. Kelly, and Trey Songz.
With Babyface leading the way on his guitar, the track is a little different from what we've heard before....but it'll likely open him up to a new audience.  But he doesn't stray too far away from his base......big money talk, big kush talk, big car talk, big booty talk - It's STILL gangsta.
Snitching on your homies, that ain't solid


Tricking, she ain't yours, that ain't solid


She a minor in an Audi


Wouldn't give that ass a dollar


She said don't you got a million dollars?


I said stay up out my pockets
FYI - Babyface is setting up for his next album too.  Return of the Tender Lover is pegged for a December 4th release.
Watch "Solid" here: