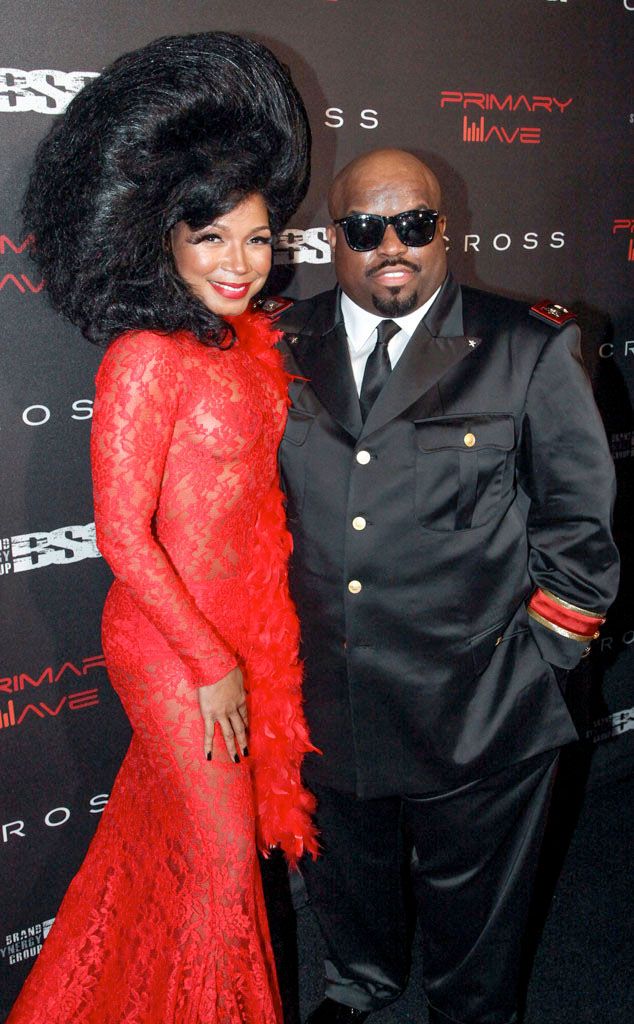 Guess what? Cee-Lo Green is engaged! And has been for about a year now. Get the deets on his proposal to longtime girlfriend Shani James and peep flicks of Kanye West hitting up the studio and Evan Ross making a bank run inside…
Congratulations are in order for former "The Voice" judge Cee-Lo Green. The singer is engaged to his longtime girlfriend Shani James. But get this…they have been engaged for about a year now! Talk about keeping a secret.
PEOPLE caught up with the 41-year-old entertainer on the set of his new video "Work," (which will be released on his new album Heart Blanche on Nov. 6th) where he dished the deets on how he popped the question to his 38-year-old girlfriend.
He said,
"It was just a typical night at the studio, but then again, not so typical cause I did something extra special, out of the ordinary. I went and purchased a ring that we had seen together, maybe four or five months or so prior. I went back and purchased the ring and I just kind of had it stashed away in some old equipment. And I said, 'Will you reach in there and grab something for me?'
Aww…Shani then spilled how shocked and amazed she was from the proposal. She said,
"It was the most beautiful diamond ring I had ever seen in my life. It was lit up by a light. I said, 'What is that?' He just looked at me and said, 'Well...?' And I was just like 'Oh my goodness.'

She adds, "I said, 'Babe, I can't believe it.' He said, 'You've been such a good woman. You're such and amazing person. You're my life partner. You're my best friend. I want to share the rest of my life with you.'"
How sweet!
As to why news is just breaking about their year-long engagement, the Grammy Award winning artist said,
"Truth be told, it's not something we wanted to promote. We're a collective power together because our private life is sacred. But you know what though, maybe it's time. Maybe it is time for the world to know that I have a very secure situation and a loving woman supporting me the entire way."
No wedding plans have been made yet, but Cee-Lo said he plans to be very hands on.
Congrats to them!
Speaking of "The Voice"….
Cee-Lo recently revealed he wants to return to the singing competition show. He was let go after he was brought up on felony charges of furnishing ecstasy to a woman in 2012. He pled no contest and reportedly has completed his community service sentence, but remains on probation.
Now, he's hoping to make amends and return as a judge on the show. He told the AP, "I've talked very possibly about doing The Voice again. So I just kind of put that out there, wishful thinking, kind of willing it. Because I would love to do it again."
Guess we'll have to wait and see if "The Voice" execs would be willing to bring him back.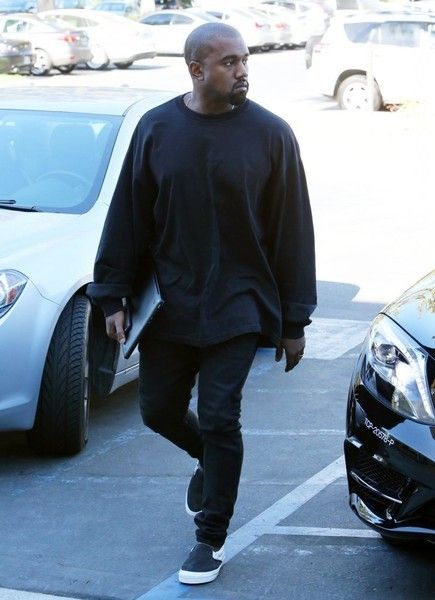 After putting together a surprise baby bump themed birthday bash for his pregnant wife's 35th birthday, Kanye West is getting back to work! The G.O.O.D. rapper was spotted heading inside a studio in L.A. yesterday. Wonder what he's cooking up in the lab.
Not only did the Wests celebrate Kim's birthday, they're also celebrating two years since Yeezy got down on one knee and popped the question to the reality star at AT&T Park baseball stadium in San Francisco. Kim has been gushing over the proposal on her social networking accounts and app.
Elsewhere...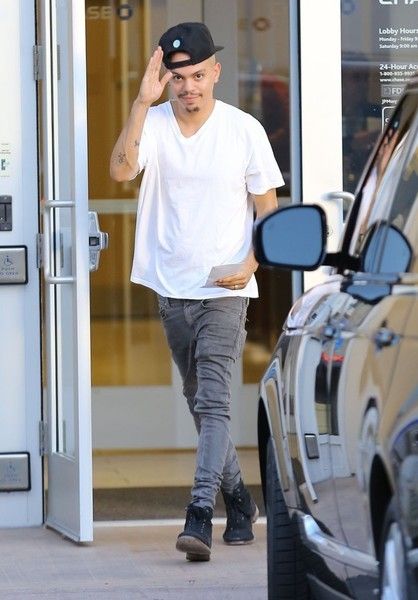 New dad and actor Evan Ross was seen making a bank run.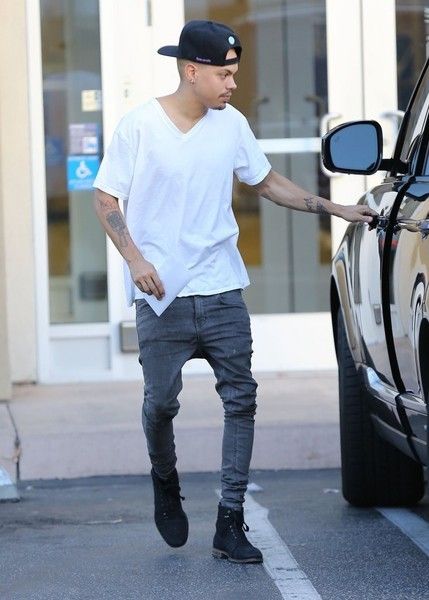 Looks like he had to pick up a few Benjamins from Chase bank in Sherman Oaks, California yesterday. In movie news, Evan is currently filming for an upcoming drama titled True To The Game and he's also gearing up to to film two other projects, Skate God and Broken Doll. Gotta get those coins.
Photos: Getty/FameFlynet