"Today" show anchor Tamron Hall and music icon Swizz Beatz both recently celebrated high profile board appointments.  Find out where they'll be lending their expertise inside...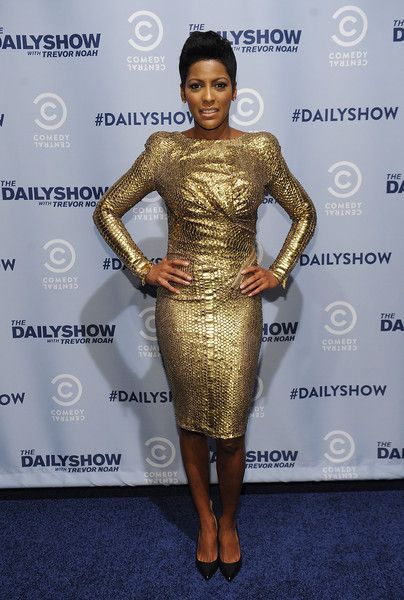 On October 13th, Temple University's Board of Trustees unanimously elected Tamron Hall, SMC '92, as a university trustee. Tamron, who rose to national prominence as the anchor of MSNBC's NewsNation and the face of the 9 a.m. hour of NBC's "Today," replaced comedian Bill Cosby, who is currently involved in several on-going legal battles regarding alleged sexual misconduct.
In a statement published Temple University, Tamron celebrated her appointment saying,
"I am grateful to the board of trustees at Temple University for this opportunity.  As a kid from Luling, Texas, I never imagined this could happen. I only hope to inspire other students to face the unknown, believe the future includes you and never feel excluded. I love Temple and the great city that is Philadelphia. I am honored to be an Owl."
Tamron's confirmation hearings went pretty smoothly, according to a piece published by The Philadelphia Inquirer. Patrick O'Connor, chairman of the board of trustees, praised Ms. Hall saying, 
"We went up [to New York] and had lunch with her. She blew my socks off.  She's a home run for us. . . . She's an exciting, vibrant, loyal alum. She'll add a new dimension to our board."
It should be noted that Temple's 36-member board, has been under pressure to appoint more women. Tamron will be Temple's fourth.  Her appointment as a trustee is effective immediately and her term extends through Oct. 9, 2018.
On Instagram, she proudly posted her plaque alongside the caption, "Thank you @templeuniv Board of Trustees Chairman Patrick J. O'Connor and Pres. Neil D. Theobald. I look forward to my new role and this is a beautiful symbol of the future."
In other appointments...
Swizz Beatz, one of the most notable art collectors in the world of Hip-Hop, has joined the prestigious Brooklyn Museum's board of trustees. He was elected to the position on Thursday during a private meeting. 
In a profile published by The Wall Street Journal, which chronicles his journey in the world of art, it was revealed that he supports and collects pieces from a large number of Brooklyn-based artists, including Swoon and KAWS.
Swizz, who maintains an art-filled Instagram feed, told the magazine that he began educating himself about art in his 20s, investing money he earned in the music biz.  He called it his Dean Collection and knew that his kids would go on to inherit these works of art....which would only increase in value.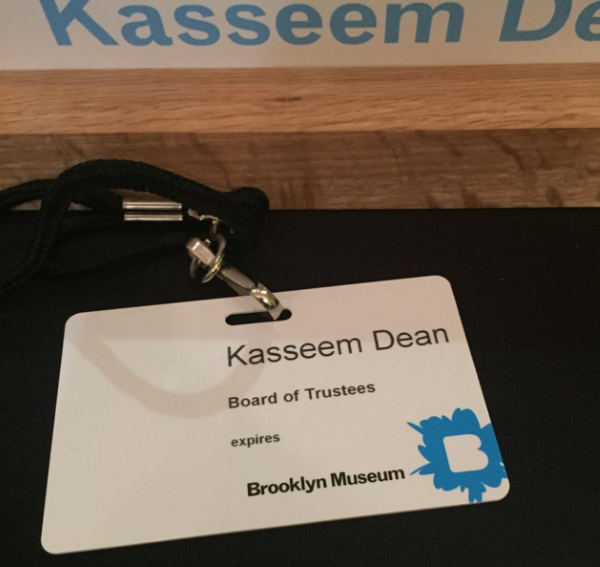 On Instagram, Swizz posted a photo outside the museum with the caption, "So proud to be teaming up with @annepasternak to make artists' dreams come true. Today I became a Trustee of the @brooklynmuseum!!! Time to show the world the power of art!!! All eyes on forward-thinking and creativity!!! The sky is not the limit it's just the view!! #thedeancollection"
Congrats to Tamron and Dean!
Photos via Tamron's IG/Swizz Beatz IG