Robin Thicke is dishing on his current relationship with his ex-wife Paula Patton. And it appears have put the past behind them and are in a great space co-parenting for the sake of their son Julian Thicke. Find out what he said and peep the "ratchetry" between Fetty Wap's sister and baby mama inside…
We all watched Robin Thicke's tragic breakup with his high school sweetheart Paula Patton go down right before our eyes. And we got more than enough of Robin's begging for Paula to come back to him when he released his album Paula dedicated to his former love.
Nearly 6 months since the ink dried on their divorce papers, it appears the twosome have worked through their pain and are on great terms for the sake of their 5-year-old son Julian Thicke.
Last night, the R&B crooner, looking dapper in a Dolce & Gabbana suit, chopped it up with Andy Cohen in the clubhouse for an episode of "Watch What Happens Live" where he opened up about his great co-parenting relationship with his ex-wife. He spilled,
"[We're] on the best terms. The good thing is when you have that long of a friendship and you have a child that you can put first, the most important thing is giving him a healthy, happy life."
Andy then asked if he regretted releasing an entire album publicly begging to get his woman back and he answered,
"You know, as an artist I have no regrets, because as a writer you write what you feel, you have to express yourself and give it away. But, as an entertainer, I felt I should have just given it away for free, instead of promote it or try to make it part of my entertainer's process."
Check it:
Robin also chimed in on whether he thought the beef between Nicki Minaj and Miley Cyrus at the 2015 MTV VMAs was real or not:
In foolery news...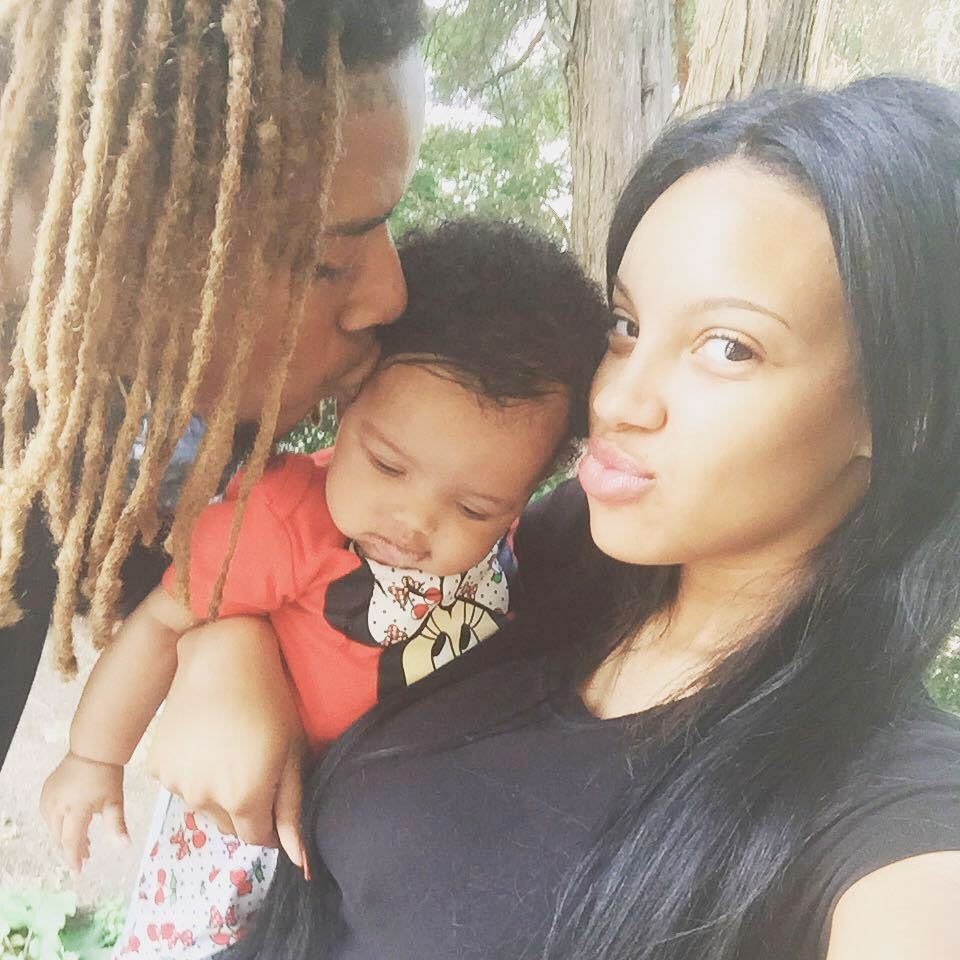 As "Trap Queen" rapper Fetty Wap recovers from his unfortunate motorcycle accident, drama was brewing online between his sister and one of his baby mamas.
Fetty's daughter's mother Lezhae Zeona hopped on Facebook yesterday blasting the New Jersey rapper for buying his supposed girlfriend Ariel (and mother of his son) a new Benz while she and her daughter have to WALK where they're trying to go. She also said Fetty was suppose to buy their daughter a walker and hasn't. She also accused Fetty of almost strangling his other baby mama to death and that's the reason he copped her a new Benz. Chile...
Well, his sister got wind of her subliminal online foolery and checked her….at the doe! Then there was this long exchange between the two about abortions, money, cheating and much more. PLUS receipts. Get it all (if you can stand it) below: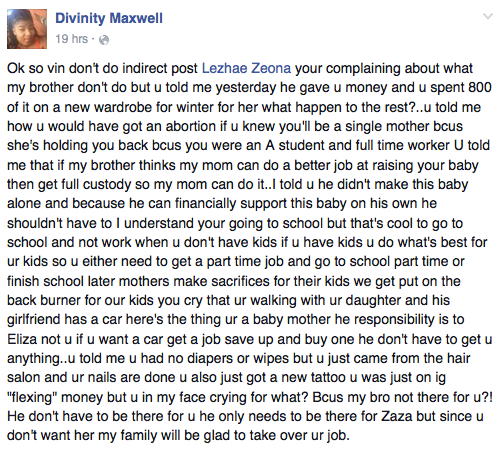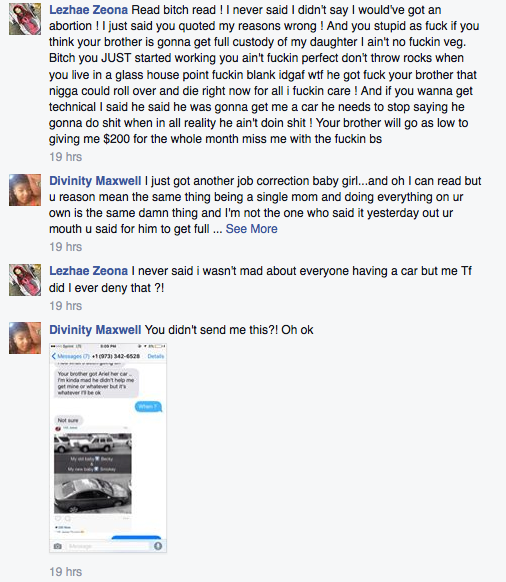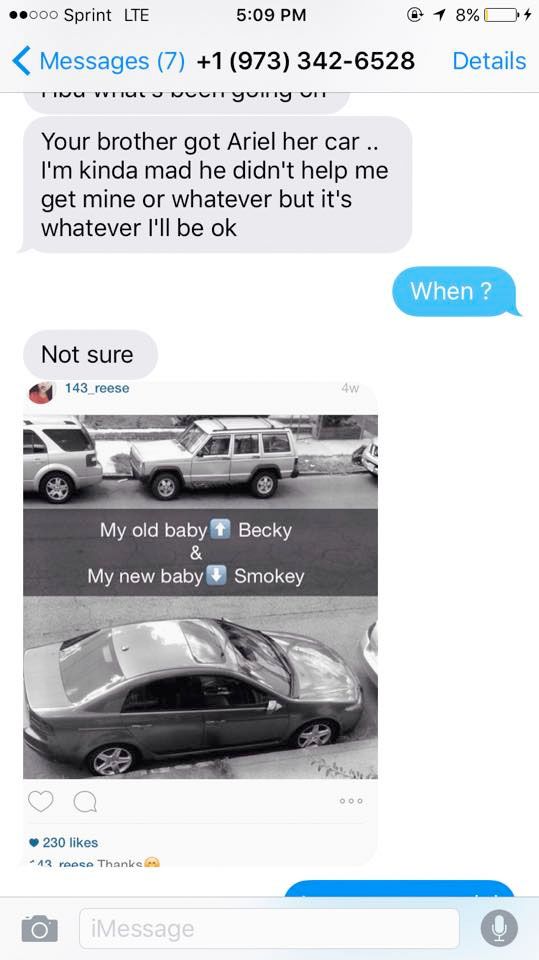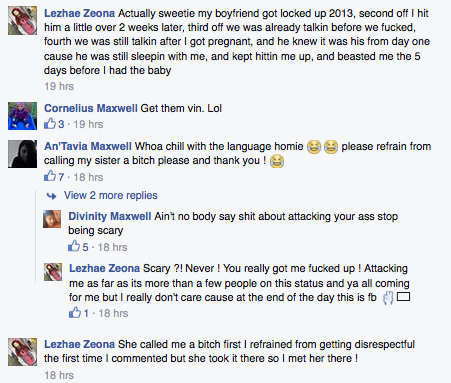 #TeamTooMuch!
In other news...
Fetty gave an update on his recovery and he's getting better by the day.  He captioned the picture above, "Feel crazy not being able to walk but … God bless me to survive that crash … My first show back I gotta were a Jordan jersey "45" "I'm back""
Awesome!
EXTRAS:
1. Some old home videos of Jennifer Lopez and ex-Ben Affleck all wrapped up in love have mysteriously surfaced. Check out the steamy videos here.
Photos: BRAVO/Lezhae's FB