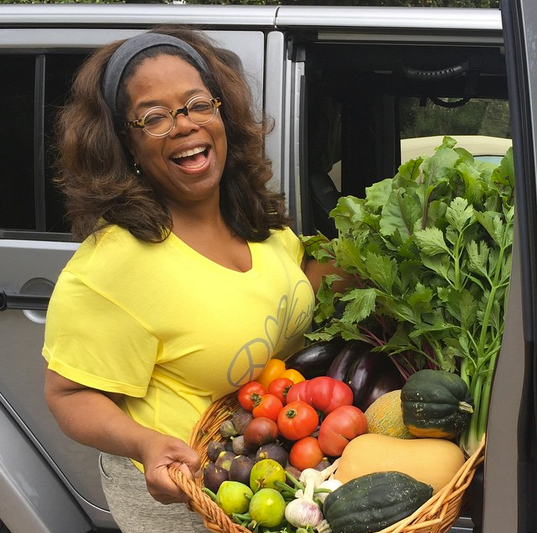 Oprah is turning her diet into millions.  SEVERAL millions.  Find out how she 'flipped her money three ways' with Weight Watchers, plus why Issa Rae is killing it with her TV moves....
We've all ridden the diet roller coaster with Oprah on one occasion or another.  It's one of the main things the masses relate to her on....the weight struggle.  Now, she's turning her struggle into millions.
Not only is Oprah joining the Weight Watchers program, but she decided to purchase part of the company as well.  She's now the proud owner of 10% of the company.  #BossMoves
She said yesterday:
"Weight Watchers has given me the tools to begin to make the lasting shift that I and so many of us who are struggling with weight have longed for. I believe in the program so much I decided to invest in the company and partner in its evolution."
So if she's going to become a spokeswoman for the company, she wants to OWN part of it too...for long term wealth.  She will also serve on the Board and has the option to buy another 5%.
Lady O paid $6.79 per share for 10% of the company.  That equaled out to a total investment of $43.2 million she dropped.  And it's already proven to be WELL worth it.
The WW stock soared by 105% on Monday to $13.09 per share right after the announcement, which is a big deal since the company's value plummeted by 73% this year before her announcement.  TIME reports this equates to Oprah making $75 million in 1 day.  (She's not allowed to actually SEE that cash just yet....she can't sell any stock for another few years and can only do so in parts.)
Weight Watchers tweeted yesterday:
#Excited to welcome @Oprah to our #wwfamily in a big way! Can't wait for all the goodness in store!
The company followed up on their Facebook page saying:
We're thrilled to share some big news today - Oprah Winfrey has joined our Board and is a part owner of Weight Watchers! She's a Member on her own personal journey toward success, and she believes so much in what we do and our mission that she wants to work with us to inspire people around the world to lead healthier and more fulfilling lives. We are thrilled to count one of the world's most inspiring women among our #WWFamily and are so excited for what the future holds! "O" it's an exciting day!
CEO Jim Chambers said her ability to connect and inspire will complement the company's "powerful community, extraordinary coaches, and proven approach."
Weight Watchers sees revenues in the $1.3 billion range so, yeah....#SheWins.
Speaking of winning, 'digital girl' Issa Rae is quickly becoming a TV maven.  The Misadventures Of Awkward Black Girl creator Issa Rae has already shot from the computer screen to TV as a co-host of the Aspire talk show "Exhale," but now she's got another network in the palm of her hand.
The Youtube star (she has 200,000 subscribers and 200 million views!) just got a deal with HBO for her new half hour comedy series "Insecure."
THR gave the details saying:
The half-hour comedy examines the friendship of two modern-day African-American women and their uncomfortable experiences and racy tribulations.
Rae stars as Issa Dee opposite Yvonne Orji (Love That Girl!), who will play Issa's best friend, Molly. Although she is very successful professionally in the corporate world, Molly is not so successful in her love life.

Jay Ellis (The Game) also stars as Lawrence, Issa's depressed and unemployed boyfriend who has been trying to get his act together for the past four years. Lisa Joyce (Boardwalk Empire) rounds out the ensemble as Frieda, Issa's liberal and empathetic co-worker at an educational non-profit firm.
By the way, Solange's bestie Melina Matsoukas directed the pilot.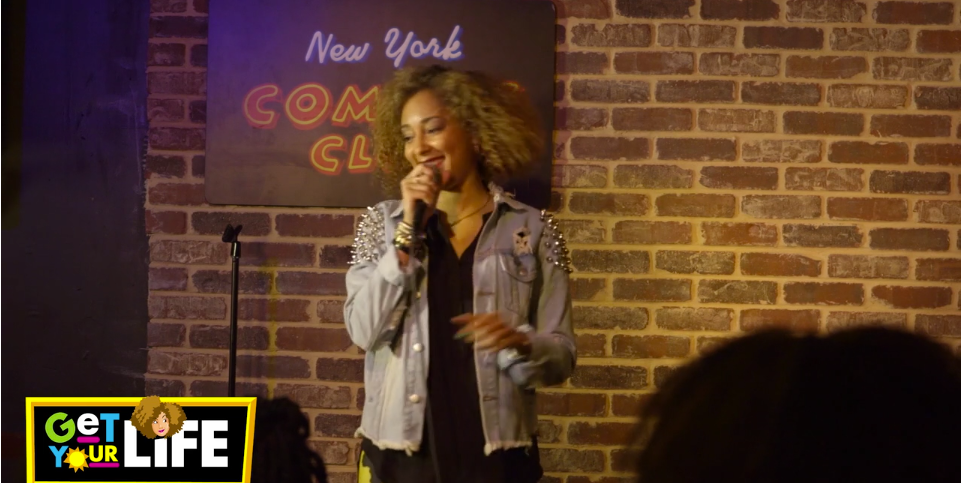 Issa has tons of other shows on her Youtube channel that have become quite popular, and one of her newest ventures is presenting comedienne Amanda Seales' new show, Get Your Life, on her Issa Rae Presents Youtube Channel.
Get Your Life, is a scripted comedy about Amanda's very unscripted life about being a single black woman and LA transplant from NYC.  It mirrors her real life as Amanda has been busy working her way through the BS to the big time while attempting to find love (or someone even worth liking) on the way.
The show premieres Oct 21st on Issa Rae Presents (youtube.com/IssaRae)!   Episodes will air every other Wednesday through 2015.
Photos: Oprah's IG/Issa's IG