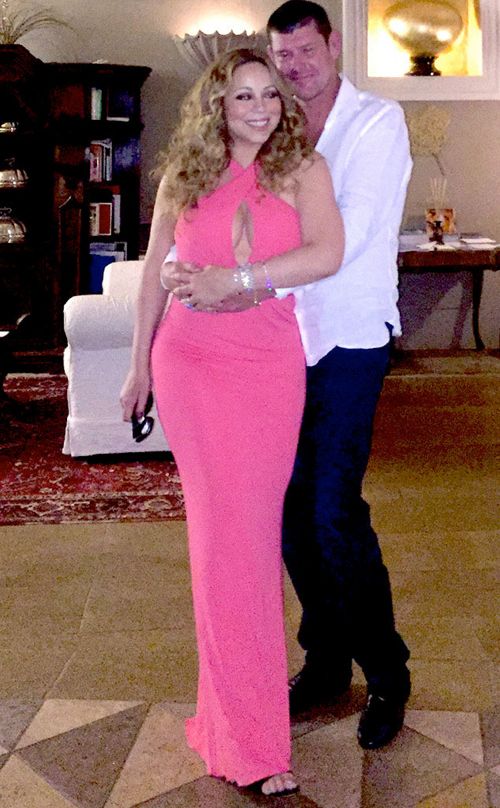 Mariah Carey's boyfriend is cutting her a huge check to perform at the opening of his new casino.  Get the deets inside and see what Trey Songz said about his IRS woes.
Mother Mimi knows best.....
It must be nice to have a boyfriend who can give you some lovin' and cut you a check.  We've just learned that Mariah is getting one of the largest "one-night-only" checks of her career, courtesy of her boyfriend James Packer. 
Mariah is all set to perform at the grand opening of James' new casino in Macau, which promises to be Asia's answer to Las Vegas.  The name of the new gambling paradise is Studio City and reports state that Mariah is getting paid in the high 6 digits.
The gig is set for Oct. 27th and the casino is bringing in a few other high profile celebs like Brett Ratner, Martin Scorsese, Robert De Niro and Leonardo DiCaprio.
Now.....if you love Mimi but can't make it to Las Vegas in 2016 OR Macau by next week, don't forget she's doing a set of Xmas shows at the Beacon Theatre in New York again this year.
In other news...
Trey Songz has been added to the IRS' list of celebs who owe them major dollars. His financial business leaked this morning when reports hit the net about him failing to pay taxes on his 2013 income.  He was apparently hit with a tax lien in Miami last month and he owes $748,870.08 (allegedly).  
Now......what did Trey have to say about this?  We're gonna try to read between the lines.  On Instagram he posted the caption "I blew a bag today" with this picture.... 
It seems to us.....he's confirming to his mom April that he does owe close to $800K and he paid it off.  Let's not forget, he and Chris Brown will be taking up a residency in Las Vegas at Drai's Beachclub & Nightclub at The Cromwell boutique hotel and Casino.  So......we're sure he'll have this taken care of pretty soon if it hasn't been already.
Photos via Trey's IG/Mariah's IG