Celebs are hard at work on tv show sets and beyond.  We've got LL Cool J, Mike Epps, Queen Latifah and Viola Davis doing what they do best - entertain and inform!  See what they were up to inside...
We spotted buff heartthrob LL COOL J on the LA-based set of his hit CBS series "NCIS" yesterday with co-star Chris O'Donnell.  It was his first day at work since his son Najee Smith made national news for getting arrested across the country after a brawl with a group of NYC bouncers.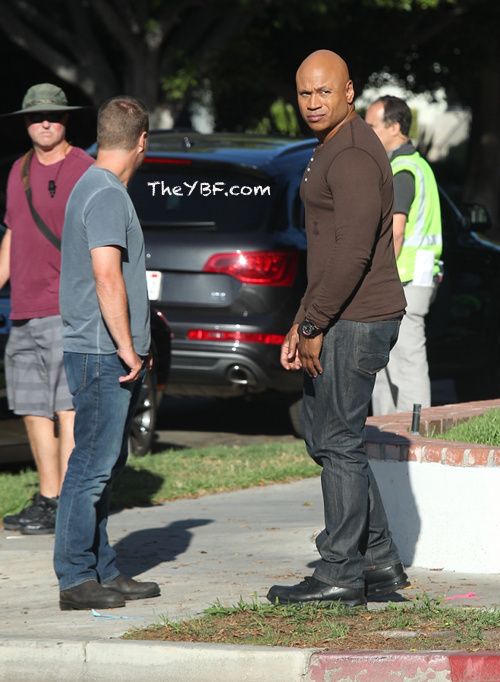 What's the update?  Najee was arraigned on Tuesday and has been charged with criminal trespassing.  He was released without bail.
In Universal City, California...  
We spotted funnyman turned serious actor Mike Epps heading to a taping of "Extra."
Mike, who chatted it up with correspondent Charissa Thompson, had a slew of products to promote.He's currently starring on STARZ series "Survivor's Remorse," he'll star in the upcoming ABC reboot of "Uncle Buck" (coming later this fall) and he's also starring as Richard Pryor in Lee Daniels' forthcoming biopic. 
In NYC....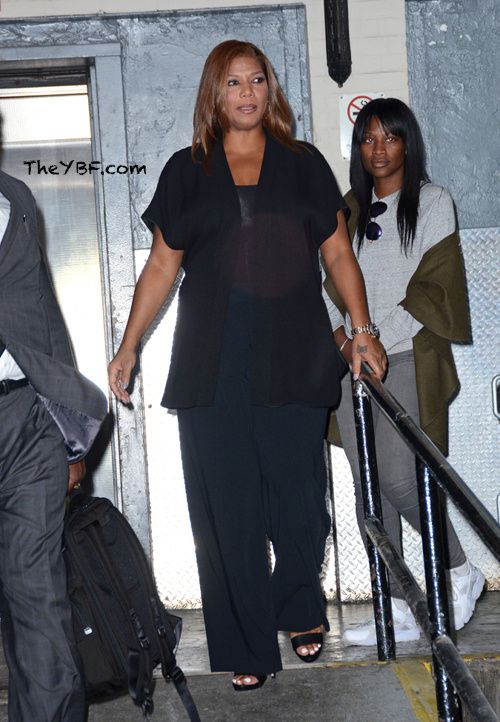 Emmy-winning producer Queen Latifah (her Flavor Unit team took home the award for Bessie) was spotted at the offices of HuffPost Livei where she went to promote the American Heart Association and to speak out about the risks associated with heart failure.  It's a subject close to her heart because her beloved mom, Rita Owens, developed the disease 11 years ago. 
In a recent talk with PEOPLE, Latifah explained how her mom's diagnosis changed their relationship. "We've gotten a lot closer and we've learned each other on a whole different, deeper level. I will do whatever I can to make sure my mom is comfortable and has whatever she needs."
Watch their PSA here:
In Hollywood...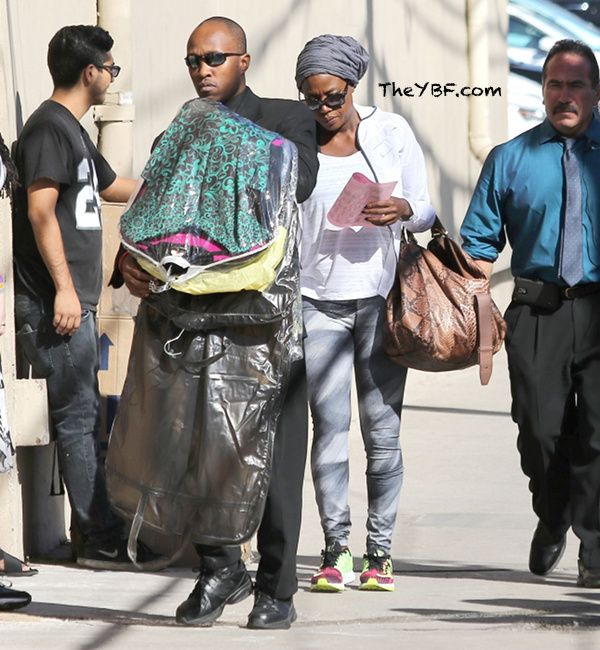 We spotted Emmy-winner Viola Davis right before she got hit by a bus.  Ummm......we'll explain that later.  Viola appeared on "Jimmy Kimmel Live" last night where she discussed becoming the first African-American woman to win Outstanding Lead Actress in a Drama Series for HTGAWM, and spilled the deets on her Harriet Tubman quote (p.s. she's producing an HBO bio pic on Harriet as well).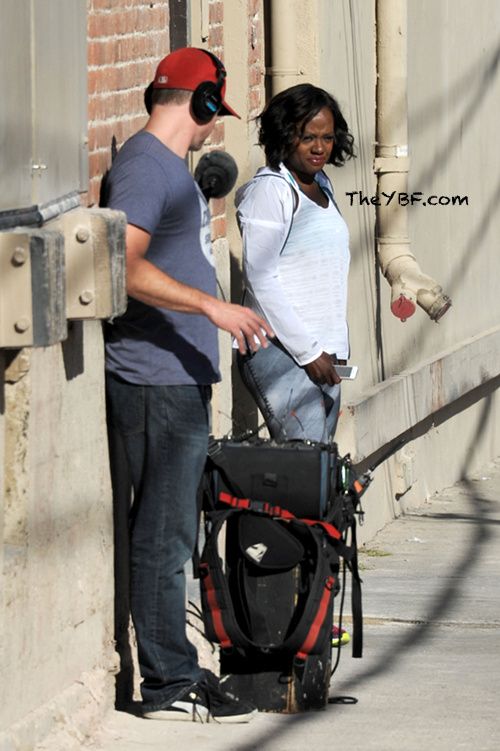 She told Jimmy,
"I did prepare that. Now there were two quotes I could go with. I said, 'If I go with the Harriet Tubman, they may think it's militant. Or I could go with the other quote, but they may be confused. Let me go militant,'" she jokes.
Now...back to the bus.  Jimmy thought it'd be funny to watch Viola get hit by a bus (to demonstrate the dangers of walking while texting).  This "joke" is a little unsettling; but, see what you think...
Now watch Viola dish on her Emmy speech and picking the Harriet Tubman quote:
Photos via Splash/WENN/Pacific Coast News