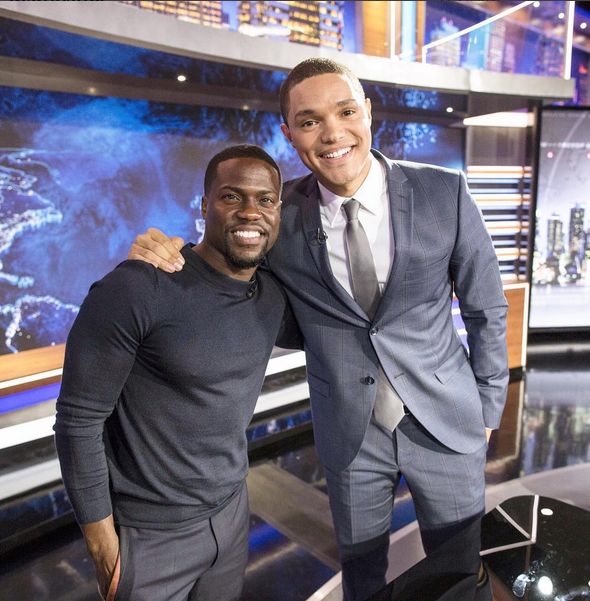 Trevor Noah started his reign as the host of Comedy Central's "The Daily Show" and he tapped Kevin Hart as his first guest. See pics and watch Trevor's opening inside...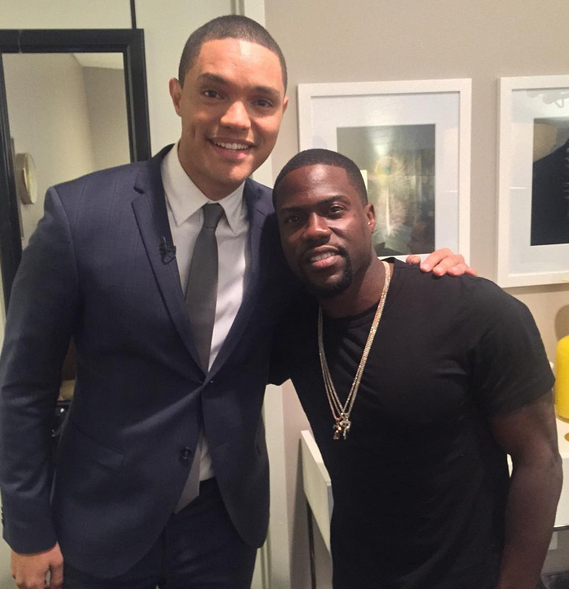 Last night, South African comedian Trevor Noah took control of one of Comedy Central's more iconic shows, "The Daily Show."  Following in the footsteps of Jon Stewart, who hosted the show for 16 years, Noah kicked off his opening monologue with a joke about growing up on the dusty streets of South Africa, where his only two dreams were hosting The Daily Show and having an indoor toilet.
He said,"Now I have both. And I'm quite comfortable with one of them."
He also joked about being the show's black stepfather.  Ha!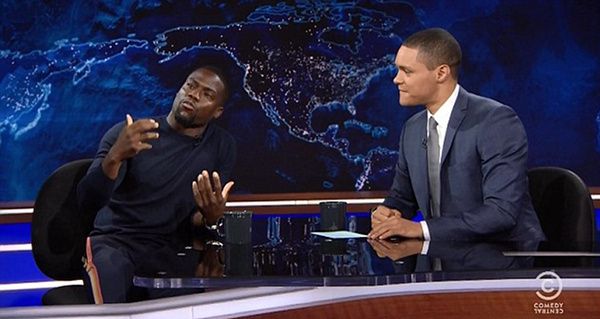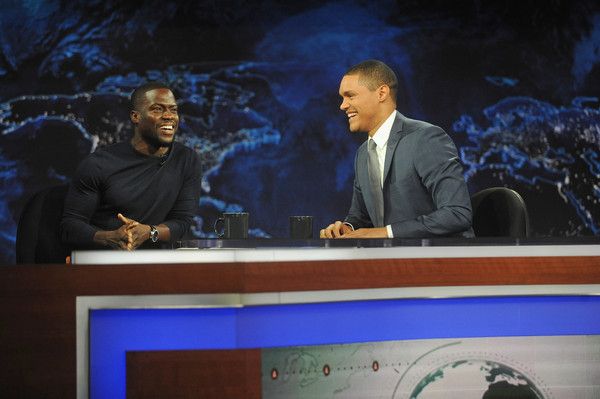 Trevor's first guest was comedian Kevin Hart.  During their segment, the "Ride Along 2" star explains why he's a mitch what it feels like to perform in front of 53,000 people during his "What Now" comedy tour.
Watch Kevin here:
Watch the opening monologue here:  
Congrats Trevor!
Photos via Kevin Hart's IG/Comedy Central IG/Trevor Noah IG