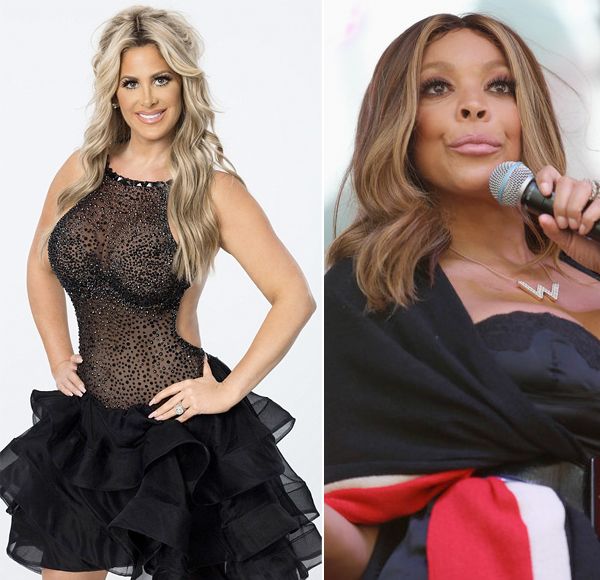 So…did Kim Zolciak-Biermann FAKE her health scare to get out of "Dancing With The Stars?" Wendy Williams seems to think so. And Kim does not appreciate the shade. Find out how she blasted Wendy on social media and check out her elimination from the dancing competition inside….
Reality star and "DWTS" contestant Kim Zolciak-Biermann is in the headlines over her short lived stint on the dance competition show.
If you haven't heard, Kim was rushed to the hospital last week after suffering a mini-stroke moments after hopping off of a plane, resulting in the left side of her body becoming completely numb and unable to speak. Once treated at the hospital, Kim snapped selfies of herself lying in the hospital bed, which she shared with her fans on Instagram.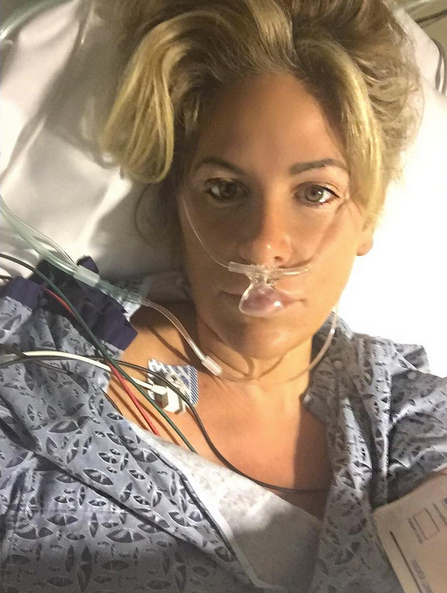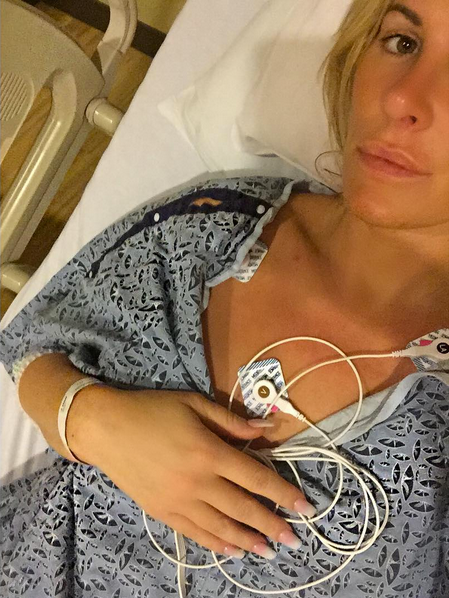 Fast forward to the "Wendy Show's" Hot Topic segment yesterday. Wendy starts serving up her opinion on what's really going on with Kim. As a former contestant on "DWTS," Wendy believes Kim may have faked the stroke to get out of the show because of its grueling demands.  And Kim's super low (and possibly embarrassing) scores are not helping. 
Check it:
Kim got wind of Wendy's comments and took to her Instagram to blast the daytime talk show host. She posted an email that was sent to her from one of Wendy's producers asking to have her Skype into the show. Here's what she posted and captioned:
Bloop!
Last night....
Since the show IS a competition, Kim was eliminated from "DWTS" due to her not dancing--it's in the rules. But she reportedly had NO idea she was getting the axe and didn't find out until she Skype'd in live on the show. She thought she was just giving an update on her condition and that she would return, but that wasn't the case. Since she did not perform, she was knocked out of the competition.
Her partner, Tony Dovolani, performed with another dancer before they axed Kim off of the show. Check it above.
After the show, her partner Tony fired off a tweet begging the show to "bring us back." Guess we will just have to see how this all unfolds.
Photos: Getty/Kim's IG