Rapper Fetty Wap was injured in a motorcycle crash today. His DJ just recently informed the masses about the rapper's status. Get it all inside...
Scray news for Fetty Wap!  The 25-year-old "Trap Queen" rapper, whose government name is Willie Maxwell, was back in his hometown of Paterson, NJ today riding around on his Suzuki motorcycle when he reportedly collided with a car.
According to PIX11 News, no summons or citations have been issued yet, and the crash is still under investigation. 
Thankfully, Fetty looks to be in good condition.  His DJ took to social media just minutes ago to update Fetty's fans, sharing a pic of the rapper getting treated at the hospital.  Despite what looks like a leg injury, the DJ says Fetty is "doing fine."
Passersby saw the crash and immediately posted footage to social media.  One person shared a pic of Fetty being cared for by EMT and being taken away from the scene: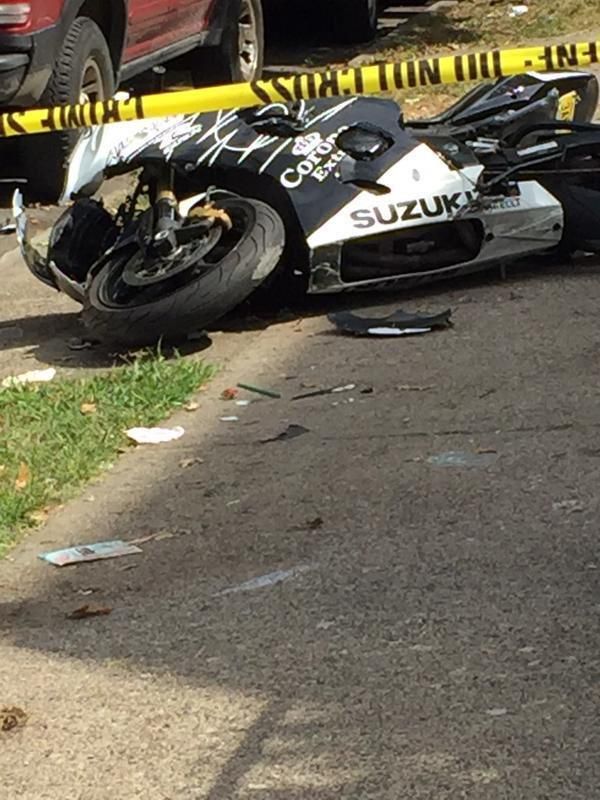 There are a few other more graphic pics (that we won't post here) showing Fetty laying on the ground and not moving.
Yesterday, Fetty posted the below IG video showing himself taking a ride on his bike before his big album release party near his hometown:
Fetty Wap's self titled debut album just dropped on Friday, but this is a horrible way to celebrate.
By the way, Fetty also broke his hand in July from another mishap.
Photos: Twitter/Instagram