Rihanna headlined the Rock In Rio Festival yesterday with an amazing performance. Check it inside….
Rihanna is having one hell of a year. The Bajan beauty made history as the first black woman to front a Dior campaign, she is PUMA's new creative director recently releasing a new pair of sneakers, she has a new fragrance and now she's headlining one of the biggest festivals of the year.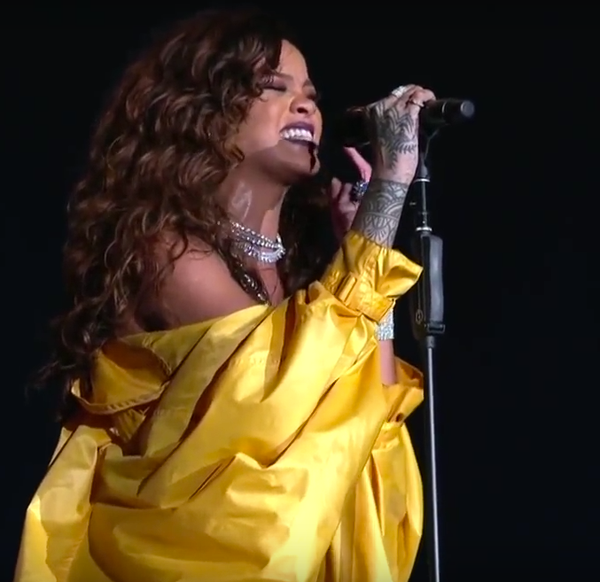 Coming back for the third headlining performance, RiRi rocked the stage at the 2015 Rock In Rio Festival in Rio de Janeiro, Brazil before 85,000 screaming fans.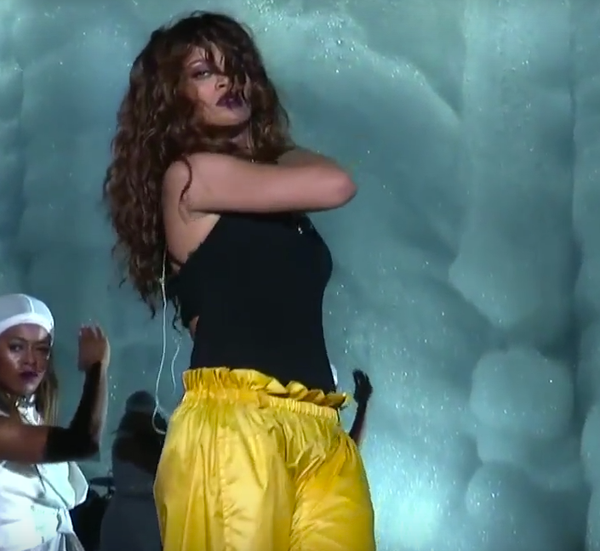 While we still wait for Rih's upcoming R8 album, the Pop princess performed a few of her classic hits such as "Umberella," "What's My Name," "Only Girl," and "Love The Way You Lie." She dominated the stage with a few of her newer hits as well, including "FourFiveSeconds" and "B*tch Better Have My Money." She also performed "Birthday Cake" where she rapped ex-boyfriend Chris Brown's verse on the track. And the crowd loved every bit of her set.
Peep a few clips from her lively performance below:
"Birthday Cake":
"Only Girl":
"Umbrella":
"Love The Way You Lie":
"FourFiveSeconds":
"BBHMM":
Backstage...
Rihanna and her crew got hype before rocking out on stage.
After the show....
Rih got super excited to see her friends and fans.  Cute!
EXTRAS:
1. Looks like Chris Brown may soon have his own Las Vegas residency after his test run with Drai nightclub. And we hear Trey Songz may be joining him. STORY.