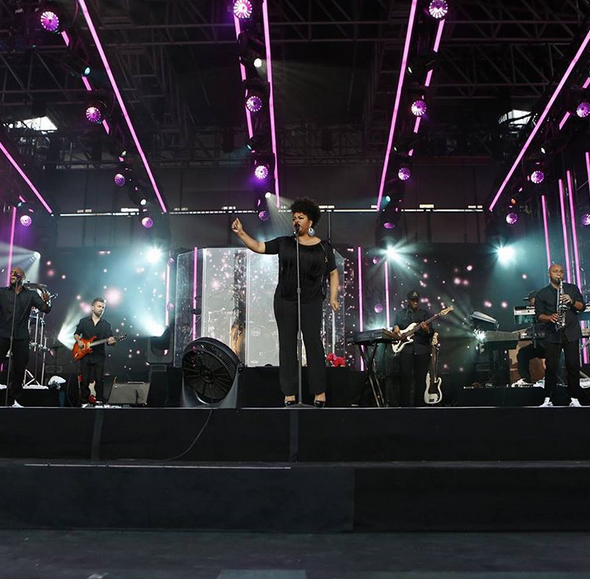 Jill Scott, Shonda Rhimes and Viola Davis each made talk show appearances this week and we've got a roundup of the best interview moments inside...
Last night, Jill Scott appeared on Jimmy Kimmel Live! where she sang "Run Run Run" in support of her 5th studio album, Woman (in stores now).
In addition to her touring schedule, Jill has been added to the cast of BET's "Being Mary Jane" where she'll play a tough-love mother to Raven Goodwin's character.  The third season of "Being Mary Jane" will begin Tuesday, Oct. 20th, at 9 p.m. ET.
Also on Jimmy Kimmel Live!:
Award-winning "TGIT"creator Shonda Rhimes took a triumphant stroll across Jimmy's stage as well.  She's looking fab these days!  The busy mother of three dished on juggling her family life with her career and also revealed that her appearance on "JKL" last year changed her life.  How so?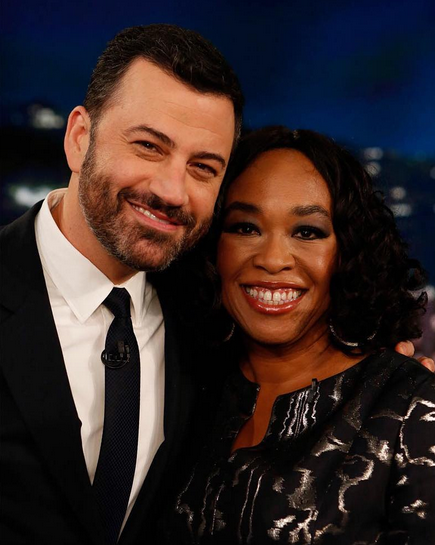 Shonda says going on his show was terrifying, but it allowed her to move past her fears.  It helped set up her year of "Yes."  She went on to give the commencement speech at Dartmouth and accept a guest spot on "The Mindy Project."  She said those were all things that would have "scared the bejesus" out of her prior to her JKL appearance. 
Check the clips below of ABC's resident genius:
In other appearances...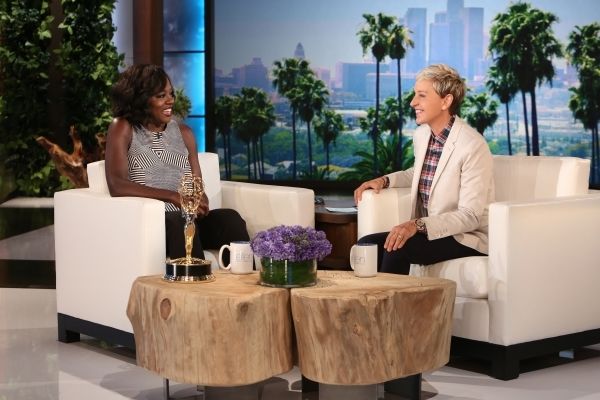 Emmy-winning actress Viola Davis, who also appears on the cover of VARIETY this month, dropped by "ELLEN" this week where she revealed a funny tidbit about her husband and what Oprah sent her after the Emmys.
You'll recall that Viola kicked off her acceptance speech with a quote from Harriet Tubman, but is scared her husband Julius Tennon. She told Ellen,
"My husband said afterwards, 'V, I didn't know where you were going with that! I really didn't!' When you were saying those white women with their arms stretched out over the line, I was like 'What is she doing?' But he said, 'When you said Harriet Tubman said it, I was like, 'Oh my God, thank God.'"
Ha!
Also, Viola says Oprah Winfrey sent her a HUGE bouquet of flowers (that literally required some heavy lifting to get them inside her home) and a box of Jay Z's $450 Champagne.
Cheers!
EXTRAS:
1.  Lamar Odom makes triumphant return....and joins Instagram. Story.
2.  Free-agent forward Metta World Peace has reached agreement on a one-year, non-guaranteed deal to return to the Los Angeles Lakers. Story
Photos via Jill's Instagam/Shonda's Instagram/ELLEN