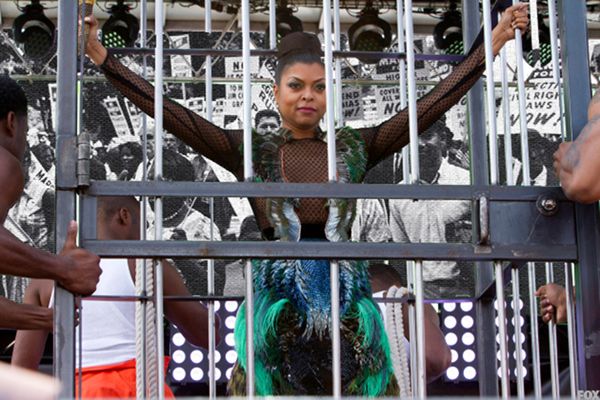 Now that we've all recovered from the "Empire" season 2 premiere, check out the killer ratings that has the Lyons returning with the TV crown....
The excessive PR campaign for season 2 (and all that anticipation) paid off.  The season 2 opener of "Empire" rake din 16.2 million viewers for yet ANOTHER consecutive audience increase record.
Deadline reports, "While most returning series have been down from their last season premieres this fall, Empire soared +76% vs. its series debut last January, the highest Season 1-Season 2 percentage gain for a scripted series since Fox's House a decade ago (2004-05).
After the non-stop foolery (the good foolery) of Wednesday night's episode, we wouldn't be surprised if the viewership increased for episode 2.
Here's our top 6 things that need to be discussed:
1.  The cameos flowed like water and they were nonstop.  From Swizz Beatz rocking the stage to "Free Lucious" to chris Rock being a prison king pen to Marisa Tomei and Cookie's lesbian relationship, it was almost Team Too Much.
2.  Lucious' prison skills were top notch.  Dude knew exactly how to flip Chris; goons to work on his behalf...we guess Cookie taught him well.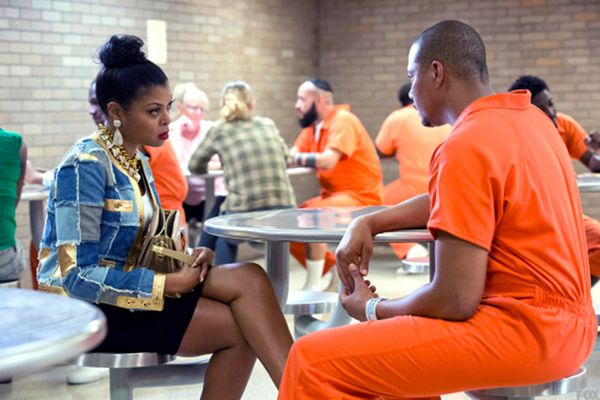 3.  We still don't know why Lucious "hates" Cookie so much....but loves her at the same time.  Yet and still, the way he put all the B.S. to the side to make sure no one could continue to come for her life.....That's love.
4.  Miss Lawrence served ALL the kids while laid out all over the office furniture singing up a storm for "Jamal".  Work.
5. When Anika attempted to twerk, Instagram damn near crashed.
By the way, 50 Cent was on his usual Petty Betty ish and chimed in to all the "Empire" hoopla. He's reigniting his feud with Cookie, and making fun of Lee Daniels' decision to have that passionate kiss scene between Jussie Smollet's character and his man....
50 Cent stepped further into his (hilarious) pettiness with this video:
Who's already counting the days till next Wednesday?
Photos: Fox