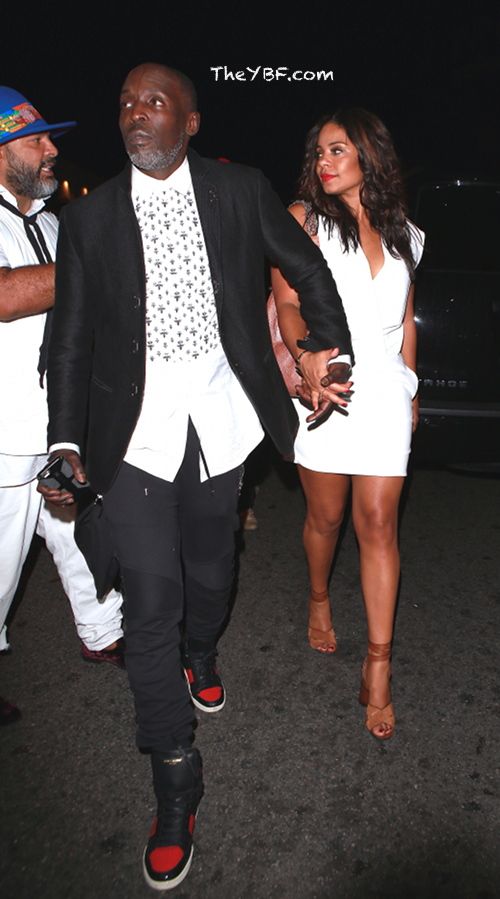 Well, what's this? Sanaa Lathan and Michael K. Williams were spotted holding hands as they strolled through L.A. over the weekend. Decide if you think they're just friends or maybe something a little more inside….
With a brand new thriller taking over the box office and rumors of a romance with rapper French Montana, Sanaa Lathan's name is heavy in these "Innanet" streets. And now, she's giving folks even more to chatter about.
Over the weekend, The Perfect Guy starlet hit the L.A. party scene to celebrate her birthday (Sept. 19th). Making rounds around town, the 44-year-old actress was spotted trekking her way to Chris Brown's official "One Hell Of A Nite" tour wrap up party at Playhouse.  Interestingly, the YBF chick and former "The Wire" star Michael K. Williams were hand-in-hand as they made their way inside the club.
Seems he could have just been helping a woman in heels like a gentleman should.
Meanwhile, Sanaa's alleged boo French Montana was partying it up at Hooray Henry's, which isn't that far away from Playhouse.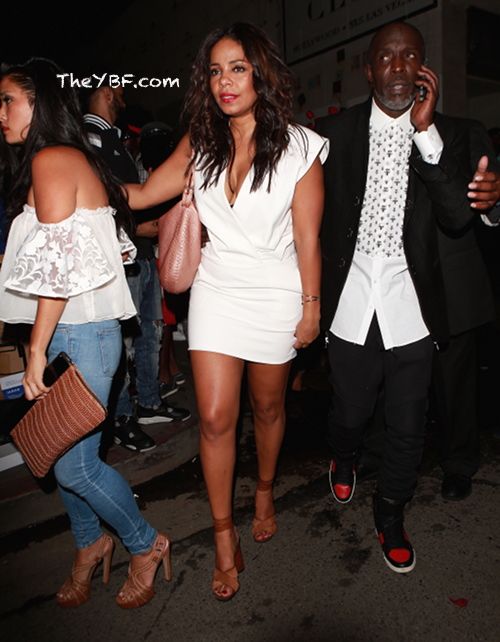 We can't pick up on whether it's strictly a platonic friend vibe or whether sparks could be flying between the two. Sanaa recently confirmed she's currently on the dating sceneand everyone assumed she was talking about French, so maybe she's trying to throw us off.
We also know Michael K. Williams was a taken man as of several months ago.  But time will tell...
Before the club...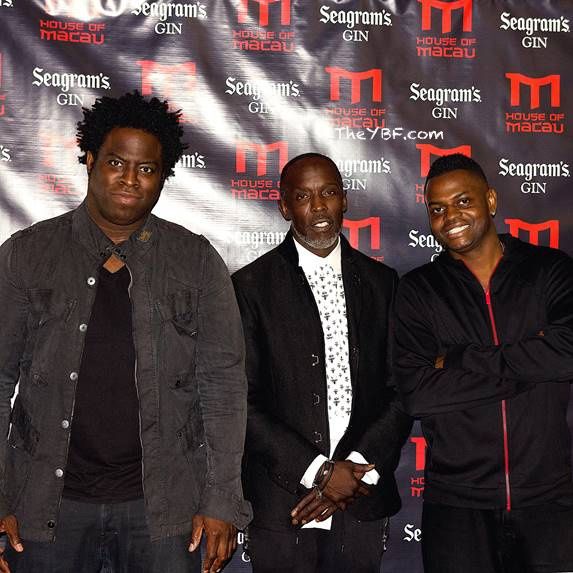 Michael hosted a star-studded dinner at Hollywood hotspot House of Macau. The Emmy nominated actor was partying it up for his EMMY nomination for Outstanding Supporting Actor in a Miniseries or a Movie Bessie for his role in the HBO biopic Bessie. And, of course, Sanaa was in attendance to show her support.
By the end of the night....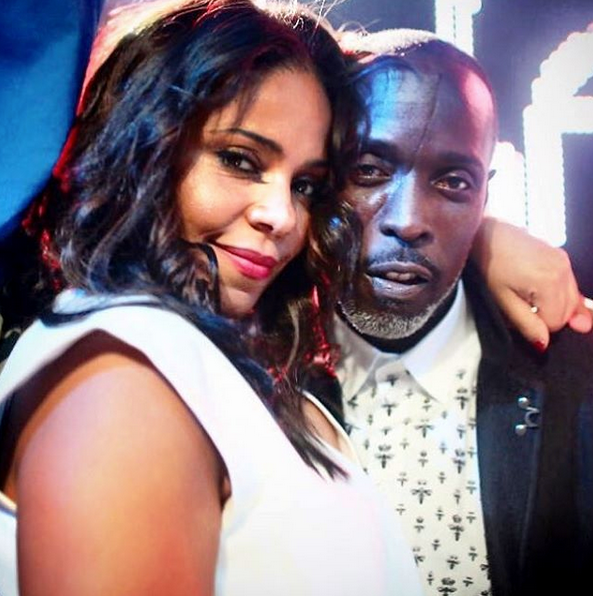 The twosome made sure to snap a selfie to capture the moment. Michael wished Sanaa a Happy Birthday saying, "#CurrentLituation HAPPY BIRTHDAY CAKE CAKE CAKE CAKE CAKE CAKE CAKE to the beautiful and talented @sanaalathan love u baby girl many more n health #VirgoAnScopioConnect"
Thoughts?
Photos: Splash/Michael's IG via @_networkingz