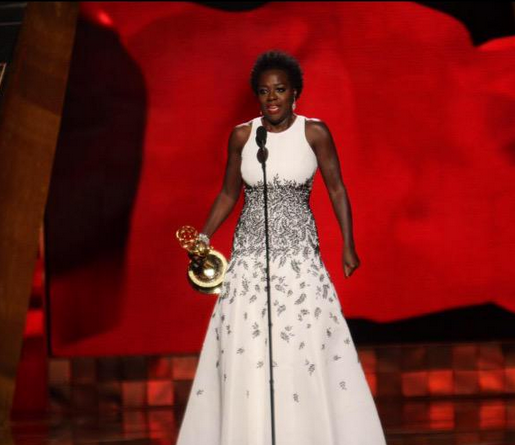 Viola Davis made history moments ago for her monumental 2015 EMMY win. More inside....
Viola Davis (shown with husband Julius Tennon) just cemented her name in Hollywood. Why? Moments ago, she became the first Black actress to ever win a Primetime Emmy Award for Outstanding Lead Actress in a Drama Series.
With a tear-jerking speech that began with a quote from Harriet Tubman, Viola praised her Hollywood sisters in the struggle (Halle Berry, Gabrielle Union, Meagan Good, Taraji P. Henson, Nicole Beharie) before adding, "The only thing that separates women of color from anyone is opportunity."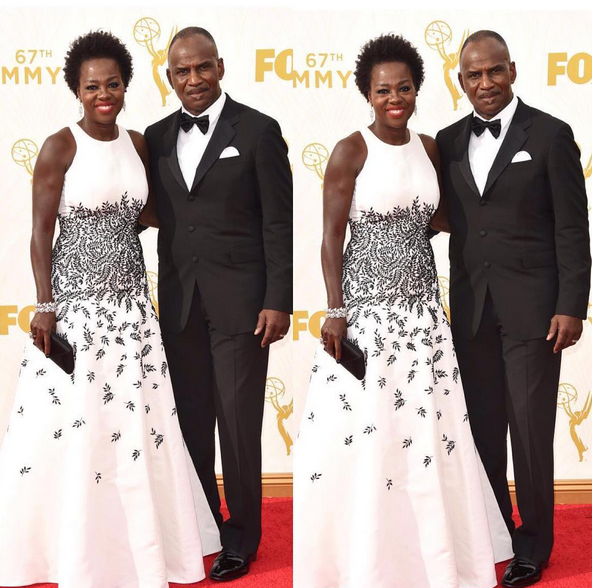 Althought Viola beat out fan favorite Taraji P. Henson, this was still the first time two black actresses were simultaneously nominated in this category.
On a historical note, while "Fame" star Debbie Allen was nominated for the award four times (1982-1985) and Kerry Washington famously made the rounds in 2013 and 2014, Viola is the FIRST black woman to win the Emmy for lead Actress In A Drama Series.
Cheers to Viola! Well deserved. 
That "removing of the wig" scene went a long way.
Photos via Getty/Viola Davis IG