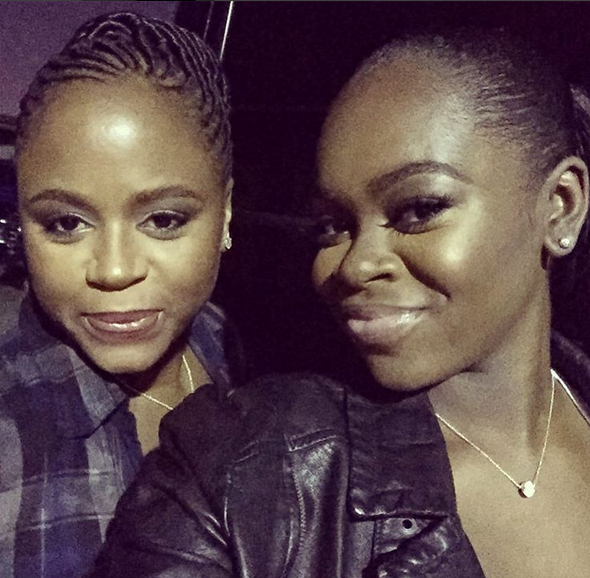 The fab Broadus women headed out for a night of fun during Chris Brown's"One Night Only" tour and we've got their fun photos inside.  But it wasn't all fun for Chris who ended up on the wrong side of the law with a parking violation. More inside....
Last night, Chris Brown's "One Hell of a Nite" Tour rolled into the Honda Center in Anaheim, CA and it brought out Mrs. Shante Broadus (the "Boss Lady" and wife of Snoop Dogg) and their daughter Cori. 
Yasssss!  Cori Broadus is 16-years-old and she's growing up to be GORGEOUS and FABULOUS.
TheYBF.com has been a longtime supporter of Cori who we've watch grow as a performer (check out "Do My Thang" here) and as a role model.
In case you aren't aware of Cori's backstory, she is a survivor.  She battles Lupus, but with the help of mom and dad, she's been able to turn that trial into a testimony.  And it looks like SHE is winning.  Revisit Shante talking about the family's journey here. 
So when we see videos like the one below... 
The road hasn't been easy for Cori....and she deserves her "happy."
In Chris news....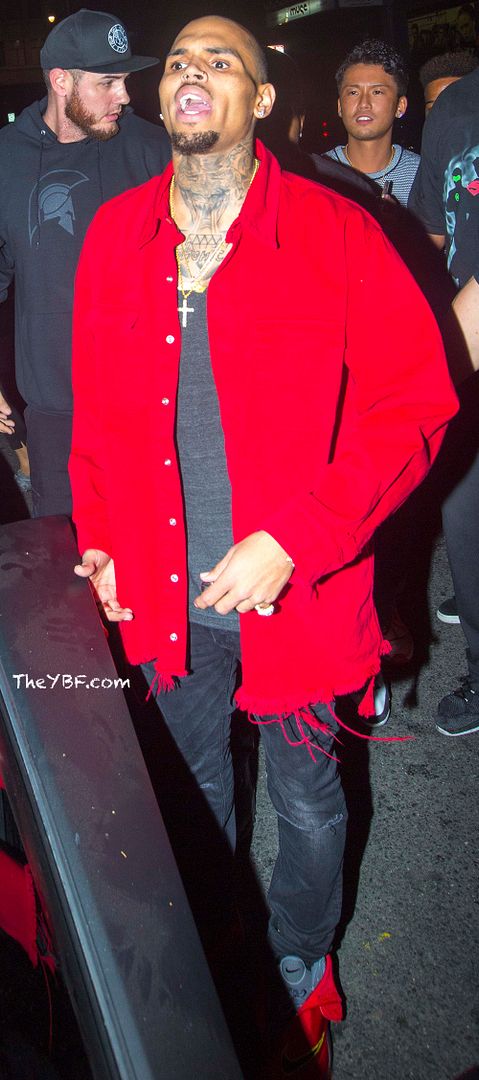 Brother and sisters we are going to continue to lift up Brother Brown and keep him on the prayer list.  It seems like every time he makes a step forward, the "enemy" pulls him back.  Recently Chris took two steps in the right direction: one (he won joint custody of Royalty) and two (he released two singles "Liquor" and "Zero" which we're sure will be worldwide hits).  But the enemy is so busy! 
Shortly after Cori and Mrs. Broadus ended their evening with him in Anaheim, Chris hopped in his Lambo and headed to LA hotspot Playhouse.  Now....would you think a celeb like Chris Brown parks his own car?  Of course not.  That's why there's a valet outside. 
While Breezy left his car outside for valet...they never got around to moving it.  So guess who shows up....LAPD.  And he promptly wrote a ticket.  We want to say this was a setup but we have no proof.  Tsk Tsk.
Lawd.....please pay this ticket immediately because we do not want to see Brother Brown in court EVER again.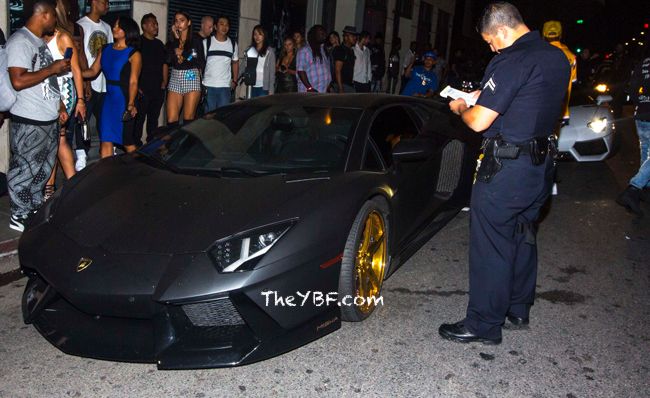 It's mere pennies to Breezy...but why not just valet next time?
Photos via Cori B's Instagram/Splash/Shante Broadus IG