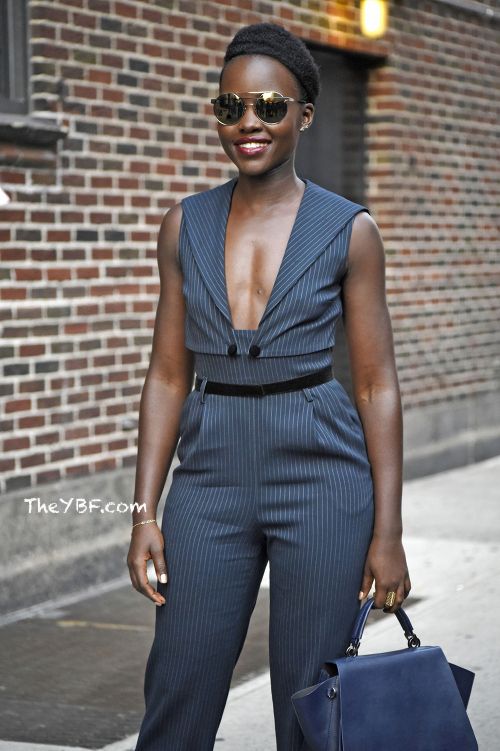 Oscar-winning Lupita Nyong'o chatted it up on The Late Show last night, revealing how life has changed since "fame" and dishing on her new projects.  Watch her clip inside and see #BTS footage from her VOGUE shoot.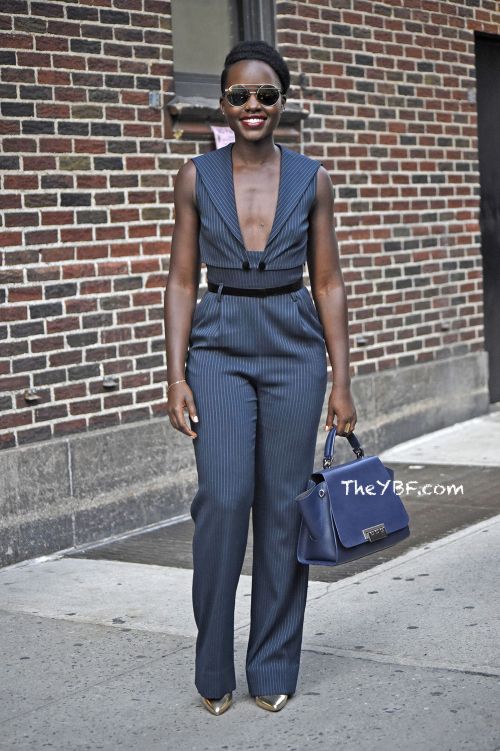 Friday evening, Oscar winner Lupita Nyong'o (shown outside of the studio) appeared on CBS' hit evening program, The Late Show with Stephen Colbert, where she dished on her upcoming off-Broadway play Eclipsed(opening October 14th), her new franchise film Star Wars: The Force Awakens (opening December 18th) and her shot to fame.
When asked what's changed about her life, Lupita says she's most impressed that people can pronounce her name. She also shared her biggest fear - that people will think she's an imposter and not a great actress. Wow...can you believe Lupita doubts herself?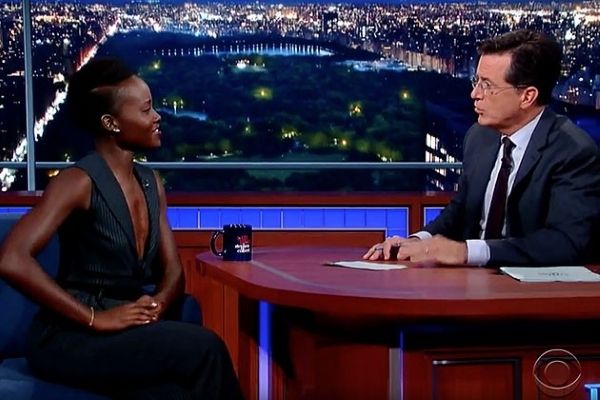 Lupita also revealed that as the second of six children, she bullied and tortured her younger siblings.....but says she's a good big sister now.
Watch Lupita's silly walk:
Watch the full episode at CBS.com, Lupita arrives at (17:40).
And if you are in the NYC area, Lupita's play will be at The Public Theatre.
More Lupita.... 
A few days ago we revealed Lupita's GORGEOUS VOGUE cover (October issue) and now we've got some #BTS elements for you. 
She shared a pic with makeup artist Nick Barose saying, "Two years together and @dilokritbarose still says the darnest things to me on set. #manofhilarioussurprises. #makeuplove #bts @voguemagazine."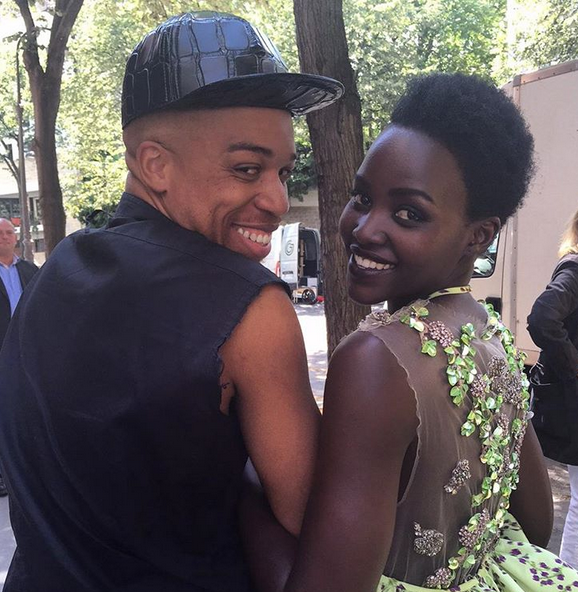 And a pic with hair stylist Vernon François who coiffed her for the VOGUE shoot in Paris.  Check out her 73 questions with VOGUE and the random things we learned HERE.
Photos via Lupita's Instagram/Lupita's Twitter/Pacific Coast News