Beyonce opened up her personal stash of pics today and we've got some fun flicks from her vacay in France.  Check them out inside....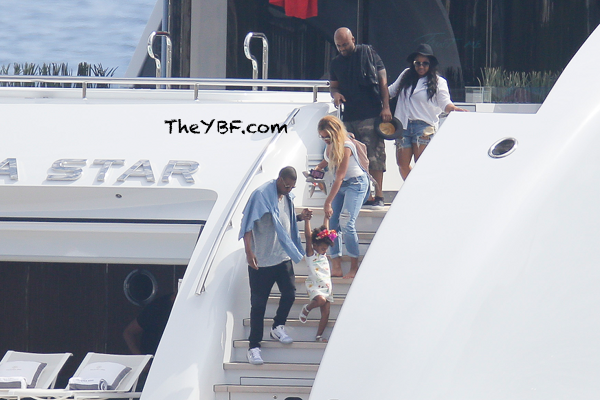 The Queen needed a break so she headed to the islands of Capri, Cannes and Saint Jean Cap Ferrat (above) with her family for a little fun in the sun.  We've been keeping up with the Carters for a few days now (see previous vacay post) and now Bey herself is opening up and sharing....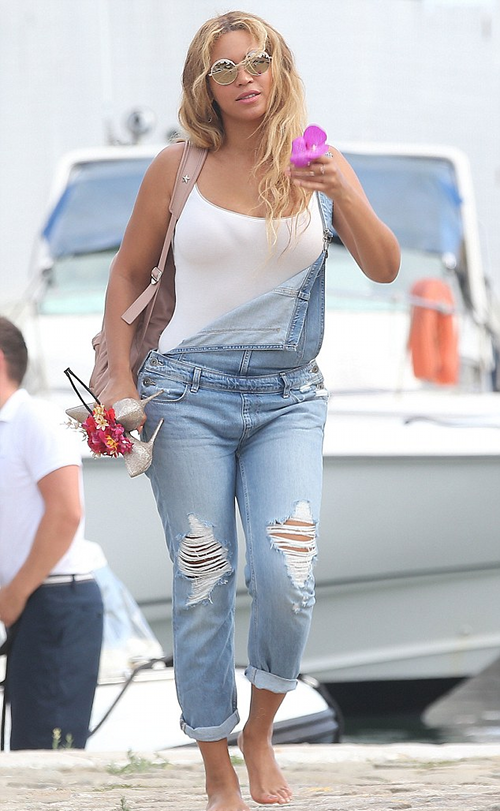 We're noticing that this French vacay has carried a floral theme.  Flowers in her hair....flowers on her blouse...flowers on her heels.  It's safe to say none of the Carters have allergies.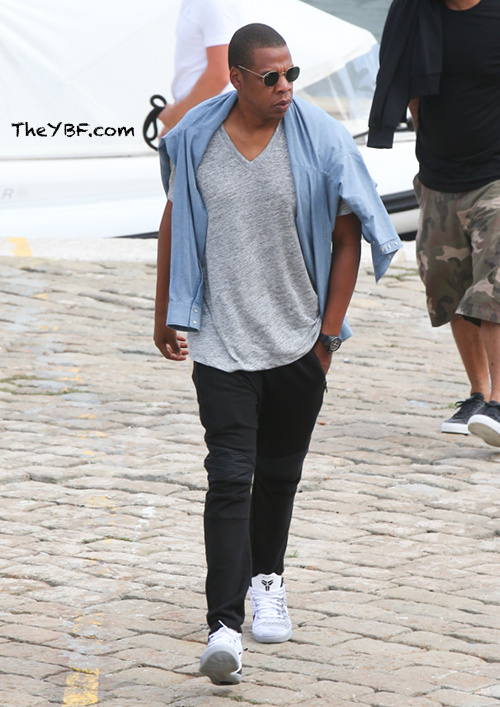 But the floral themed escaped music mogul Jay Z who kept it gully-chic in jeans, sneakers and a t-shirt with a draped button up.
Little Blue Ivy, whom we spotted resting on the family bodyguard's shoulder, seemed exhausted by at the traveling.  But we're sure she will appreciate all their experiences when she's an adult....
More flicks from Bey's Flower Power Moment.....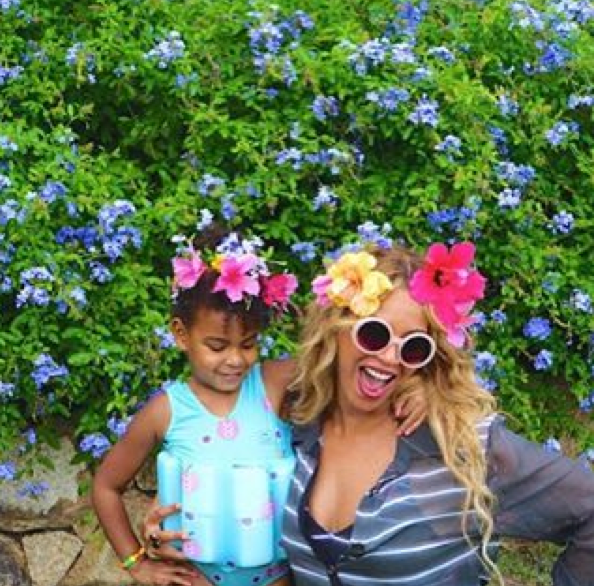 Although she's famously private, Beyonce does share intimate moments on Instagram - like the photo above where she posed with her lady in waiting and heir to the throne.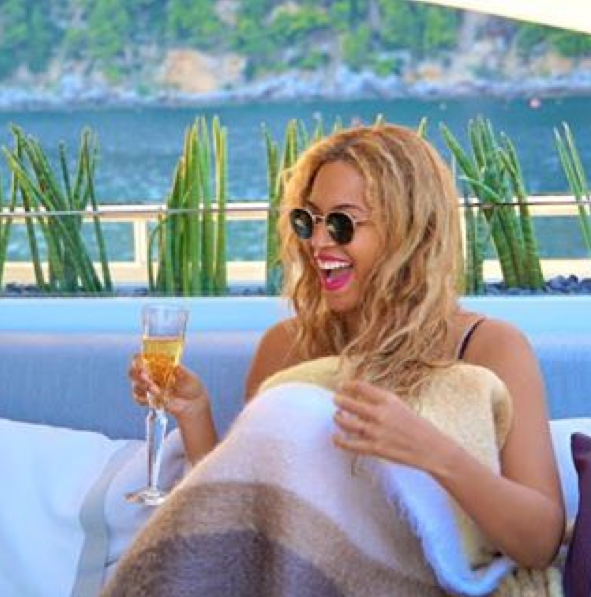 And here's another intimate shot. Although we pegged Bey as one of those red-wine drinking moms, it looks like she prefers a glass of bubbly and good laugh while on vacay.  And a soft blanket doesn't hurt either....
But this might be our favorite Bey and Jay pic.  We can't wait to see the IG memes for this one.  We're gonna caption it, "What chu' talking bout Willis?"
Hmmm.....you know Jay and Bey can actually sit back on their yacht and discuss whether they want to buy the island they're sailing past.   Must be nice.....
And in forthcoming music....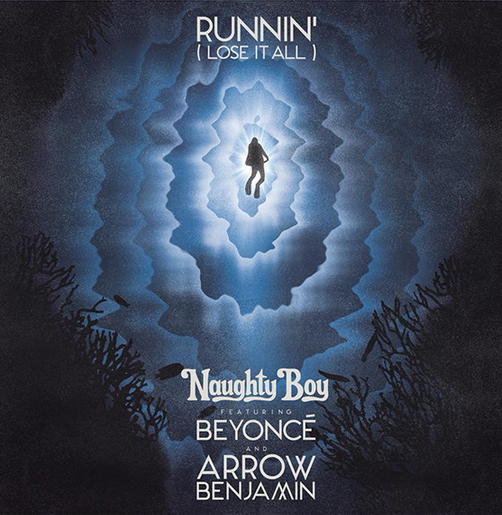 UK producer Naughty Boy, who rose to fame working with Grammy-winning soul singer Sam Smith, has just released a snippet for a new song with Beyoncé and Arrow Benjamin.
According to The Daily Mail, Bey heard the song on YouTube and fell in love with the track, hoping to record her own version. She reached out to Naughty Boy and asked him to remove it from social media so they could perform it together...and here we are.
Now......there's even speculation that Naughty Boy hit it off so well with Jay and Bey that he made be signing with Roc Nation!  It's a win-win for all. Check out the preview here....
Photos via Beyonce's Instagram/Splash/INF