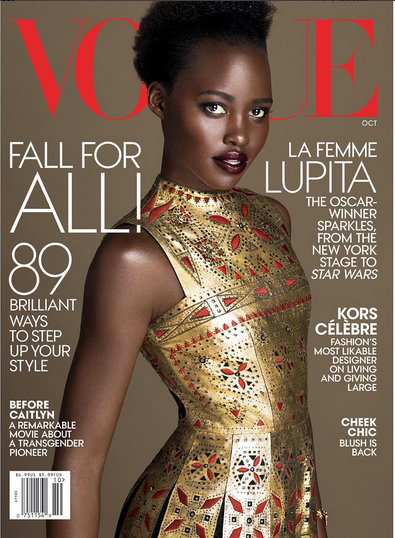 We exclusively broke the news several weeks ago that Lupita Nyong'o was set to appear on the October 2015 cover of VOGUE magazine....and here it is.  Get the Oscar winner's full golden glory inside...
Oh yes!
Lupita Nyong'o is VOGUE's newest cover girl, making her the second black woman to cover the fashion bible in two consecutive months (after Beyoncé covered the September issue)  And to that, we say Yasssss!
Rocking a golden Valentino Haute Couture dress embellished with hardware, laser cuts and shiny red details, Lupita is the epitome of FALL.  By the way, let's not forget that this is Lupita's second VOGUE cover.
Shot by VOGUE photogs MERT & MARCUS and styled by VOGUE stylist Tonne Goodman, the upcoming Star Wars: Episode VII - The Force Awakens and The Jungle Book star is bringing the fabness we've come to love her for.
Ahead of her on-stage production she's set to star in called ECLIPSED, Lupita is dishing on fashion, her skin tone and Yale:
On being discouraged to act in Kenya because of her skin tone:"No. It didn't ring true. I just thought, I need to find another way."

On attending her first Couture shows:"When you know a dress is handmade, it completely changes the experience of wearing it."

On her Yale actor education: "Before, I was just going on instinct, but Yale taught me that it's about giving yourself permission to pretend."

On mentoring in her home of Nairobi:"I wanted to go back to Kenya with something to say."


On America vs. Kenya: "I definitely feel there's a lot of America in me.  The idea that you can be self-made is very vibrant in America. You can do anything that you want to do. That spirit pushes you on. But it took me leaving Kenya to really appreciate the glory of the place. Ultimately.  I will always be a child of Kenya."

On having a man and eventually children:"This is my conundrum. When I was back in Kenya this past week, I would be driving along with my mother and she would say, 'That's a nice school for children' and look at me like——" Lupita raises her eyebrows as if to say, My mom wants me to have children now. "But I think that will all be determined when I have that moment. When I have that man."

On Blackness: "As Africans, we don't grow up with a racial identity. We grow up with cultural and ethnic identity before racial identity. I never used the word black as a child. It was never a thing. When was I ever discussing black? Why?"

On making Brooklyn her new home:"I live alone there. I lie quite low. I take the subway. I do yoga. I meditate."
You can check out her full cover story over at VOGUE. 
Lupita, who will also star in Disney's Queen of Katwe soon, flossed in haute couture threads and posed with Picasso throughout her spread.  Here's a taste of her sampling the Fall couture line-up.  It's breathtaking: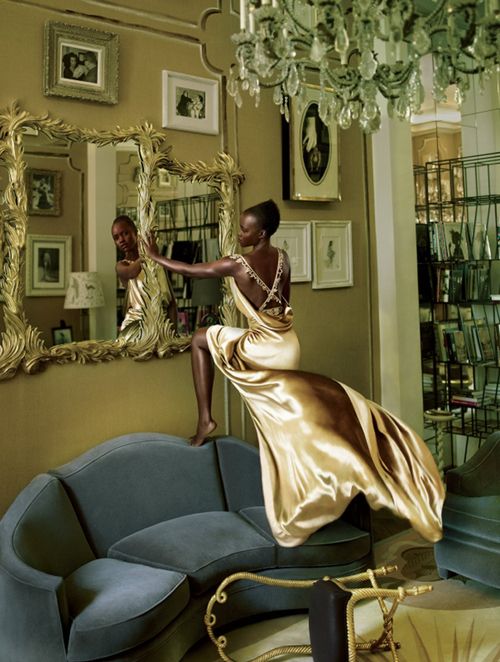 Schiaparelli Haute Couture velvet dress (Shot in the Schiaparelli couture house)
Givenchy by Riccardo Tisci Haute Couture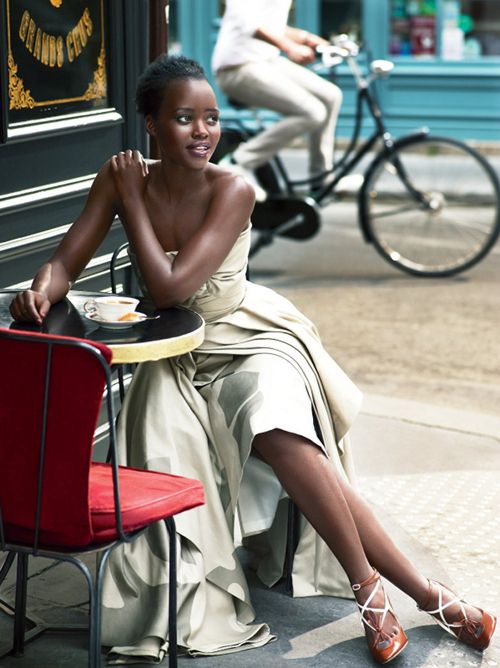 Maison Margiela "Artisanal" designed by John Galliano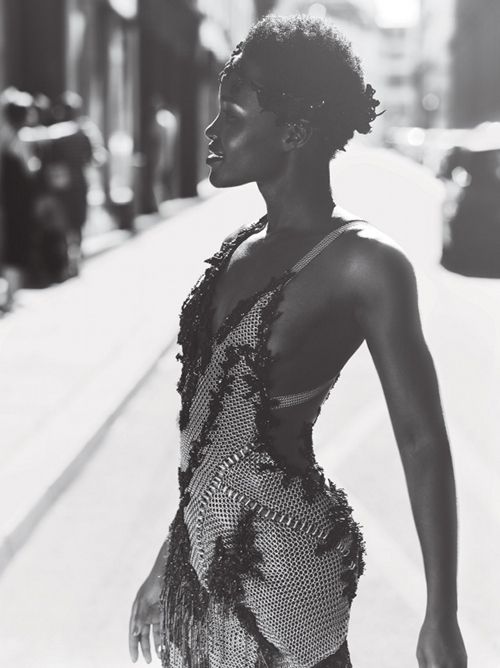 Atelier Versace
Dior Haute Couture silk-faille coat (Shot in the garden of Hôtel Particulier Montmartre)
Valentino Haute Couture (Shot in Musée Picaso)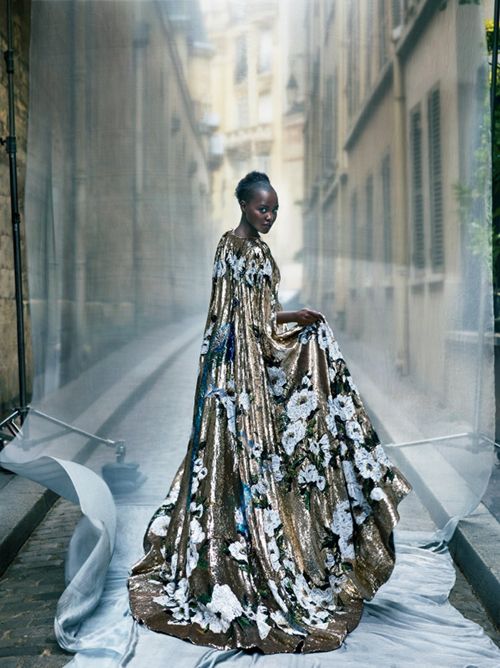 Dolce & Gabbana Alta Moda sequined cape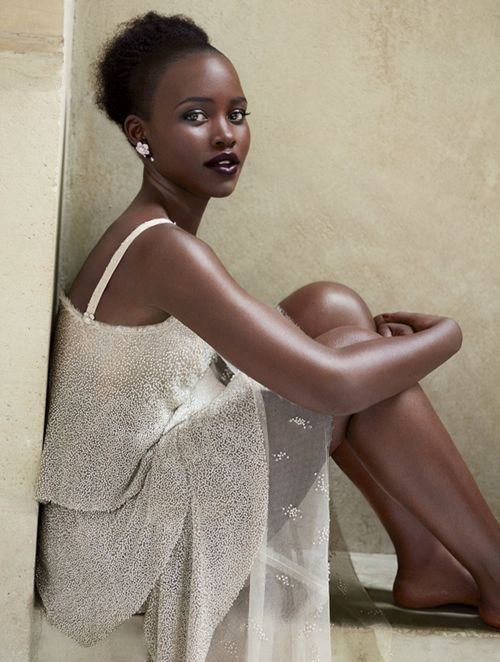 Chanel Haute Couture (Shot at the Musee Picasso)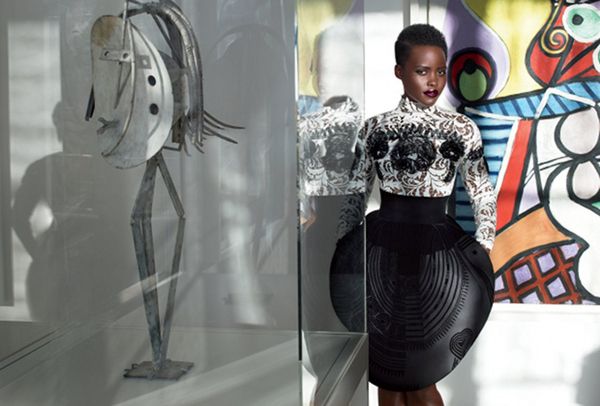 Gaultier Paris
Photos: Mert Alas and Marcus Piggott for VOGUE