Chick just can't get enough.  The morning after her appearance at the White House Correspondents' Dinner as the guest of Fox News (yeah, it's pretty obvious how they were trying to make the President look by inviting her and Lindsay Lohan), Kim Kardashian hopped a plane from D.C. back to Manhattan Sunday morning.  Just to spend the day hitting up the theater & dinner with her loverboy Kanye West.
Pics inside...
When she hopped the plane in DC to quickly get back to Mr. West after being away 24 hours, Kim tweeted:
Who knew they had a chapel in the airport! Church service before the flight!
Because we all know she everybody needs some Jesus.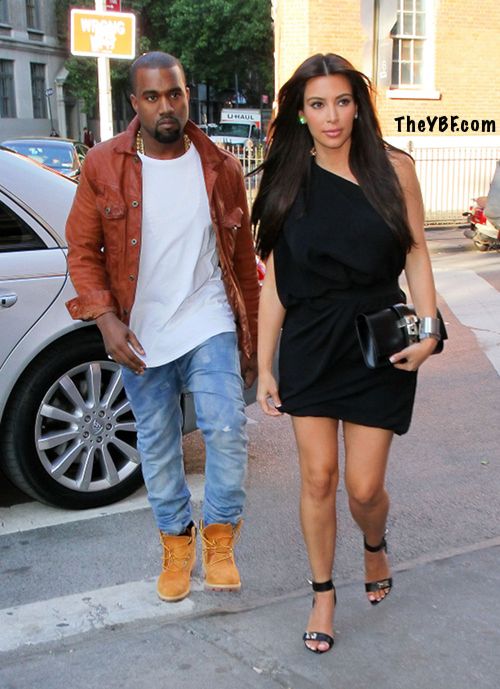 In a short black dress and heels, and Kanye not suffering another post-possible-coital wardrobe malfunction, the couple hit up a movie theater to catch Think Like A Man.  And also made a stop on Broadway to catch the production of Wicked after lunch at Serafina: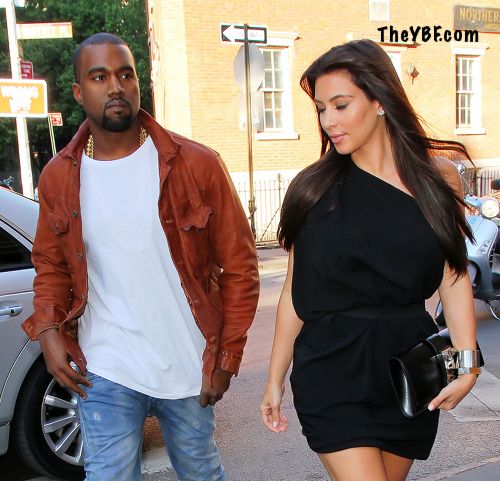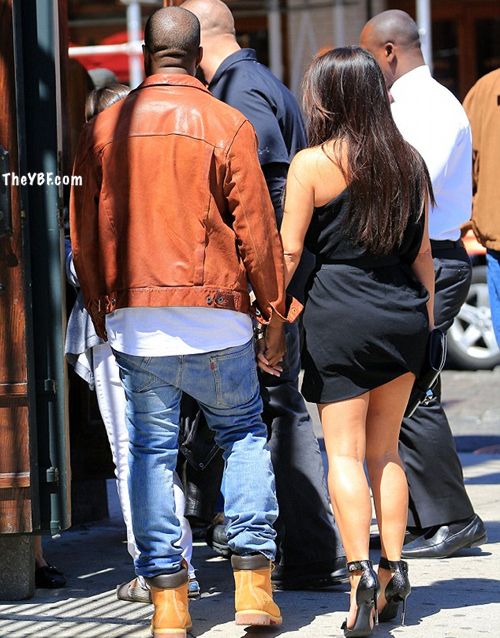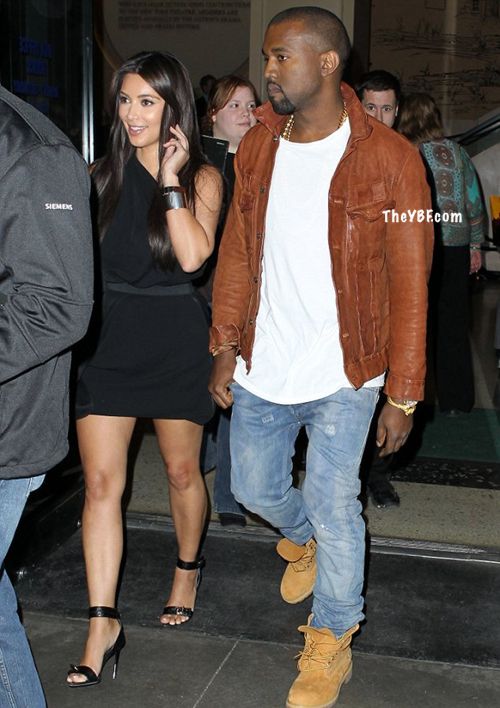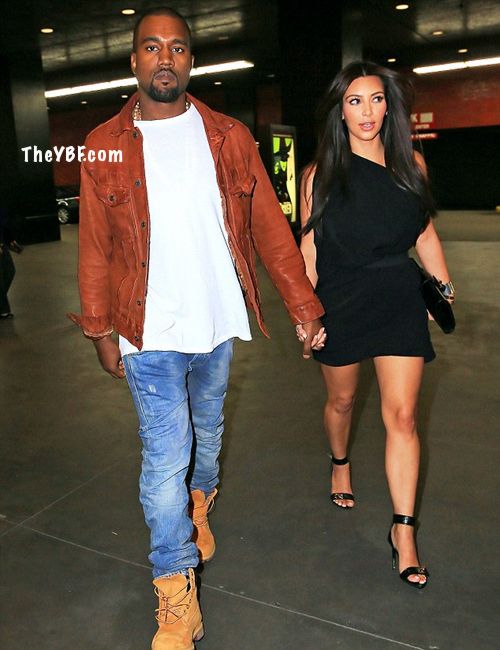 The hand-holding twosome were spotted having dinner at Joseph Leonard for dinner and ice cream at Haagen Dazs before hitting up the #1 movie in America for two weeks in a row, Think Like A Man.
And so it continues....
Pics via SPLASH