In a desert tribal dancer themed video, Rihanna flexes her choreographed dance skills for the first time in her "Where Have You Been" visuals.  Check out the full video inside...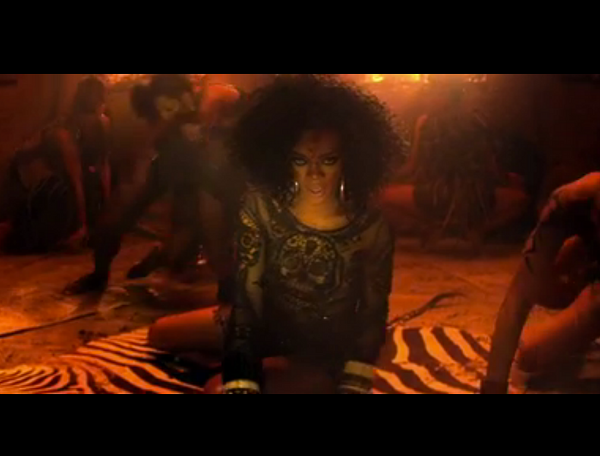 She donned an animal print scarf for a mysterious look, a head full of curls for a seductive look & long tresses which had a pirate-like feel all while dancing it up to her euro-dance beat track.
The tribal vibe of the video was conjured up by director Dave Meyers and took place over two 17-hour days.  Rihanna started off with a medieval goddess rise from the water and continued with tribal dance-heavy scenes, choreographed by Hi-Hat, which she said were necessary for this type of song.  Check it below:
You feelin' it?