In the latest issue of The Hollywood Reporter, director Lee Daniels opens up about Terrence Howard's legal woes for the first time while Taraji P. Henson reveals the advice she has for her younger co-stars.  Check it all out inside.....along with a fabulous new photospread.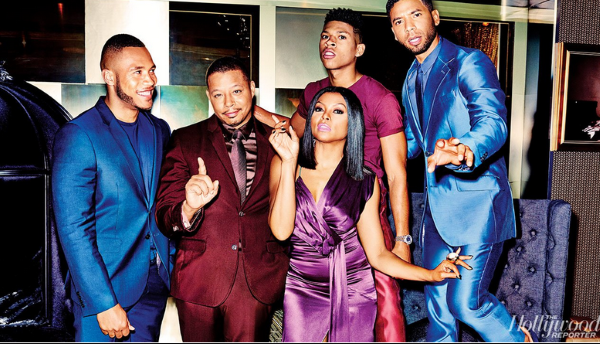 The BIGGEST television event of the year goes down next Wednesday - the season 2 premiere of "Empire." And while we've read numerous articles about Emmy-nominated actress Taraji P. Henson, troubled Oscar-nominee Terrence Howard and their very talented supporting cast.....we know very little about the "cast" of folks who write the witty one-liners we quote back to our friends. In the latest issue of THR, the magazine goes inside the writers room, dishing with the wordsmiths about creating those unforgettable storylines.
We also meet execs like Fox TV Group chairman Dana Walden who sheds light on the decision-making that goes into a top show. "For so long, we've had conversations that have ranged from challenging to unproductive with various creative partners about the value of having our shows reflect the audience that watches television. The result is that you can have a big, fat hit."
And in addition to a few quotables from the cast, we'd like to share our favorite anecdote from the writer's room which we hope ends up on Season 2:
A young writer walks into the room and shares: "I think I have something....It's kinda crazy. "Oh, we like crazy," says co-creator Danny Strong, coaxing her along. The writer reveals that her male hairdresser had gone out with his best girl friend and her boyfriend, and at the end of the night the boyfriend took the hairdresser aside and said, "You know, if you wanted to, you could suck my dick. I'm not gay or anything, but you know … it's cool."
The room HOWLED! That's just the kind of stuff that goes on with the "Empire" writers....so you see why Cookie and her crew are so colorful. Peep the full article here in addition to the highlights we've pulled out for you. Also.....enjoy the fabulous photospread.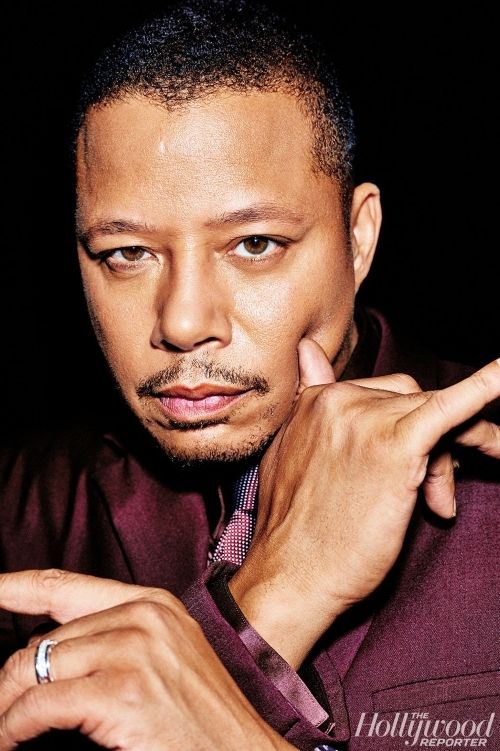 Fox TV Group chairman Dana Walden on Terrence Howard's personal issues:"Taraji and Terrence are the leads of this show, they are at the center of Empire, and we would never look to displace Terrence from that position,"
Lee Daniels on Terrence's legal woes:"[Terrence] ain't done nothing different than Marlon Brando or Sean Penn, and all of a sudden he's some f—in' demon."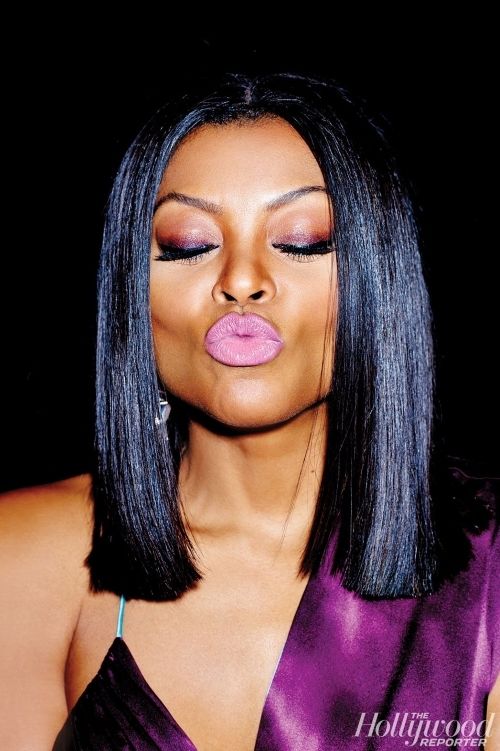 Lee Daniels on Taraji:"Taraji was what I call 'Project Royalty' because in the projects, honey, she is royalty. She was Meryl Streep in the streets; it just took a moment for white America to catch on."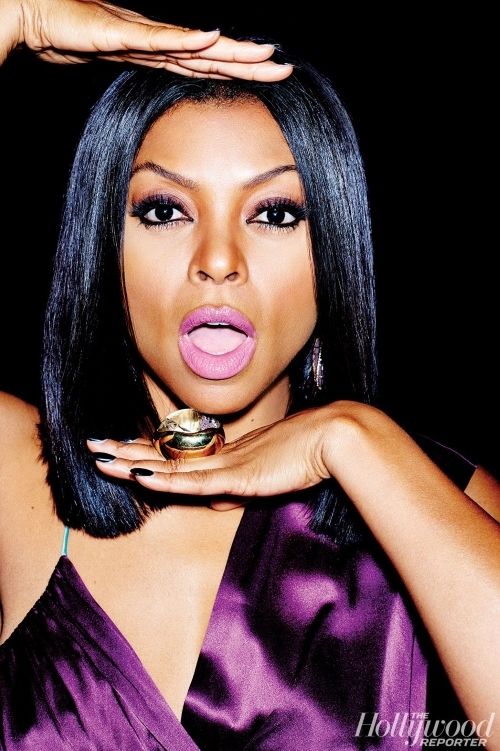 Taraji P. Henson on her success:"So after however many years I've been in this business, I finally have Hollywood's attention."
Trai Byers on season 2:"We're playing chess this season. Everybody's storylines involve everybody else's, and we all have agendas."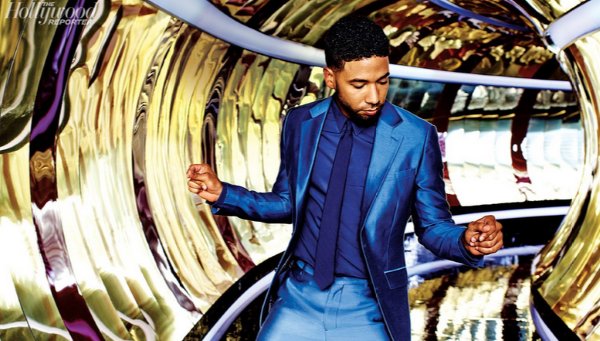 Jussie Smollett on using his platform:"You don't have to have a TV show or a record or followers on Instagram or Twitter to make a difference in the world, but if you do have that, you should definitely use that for good, or else what's it for?"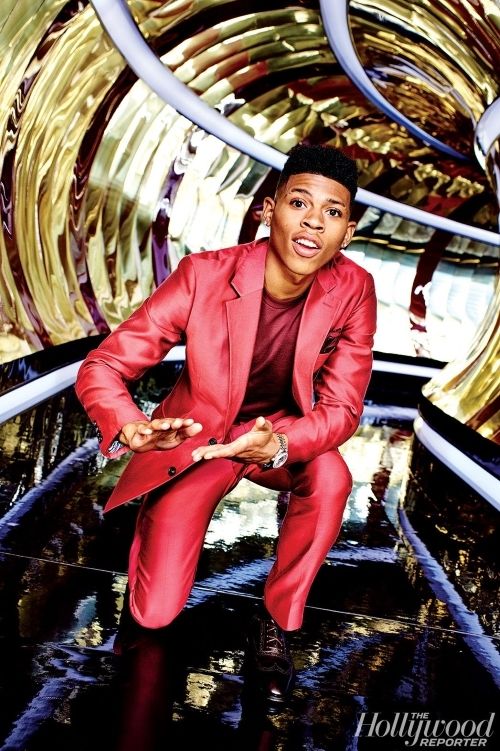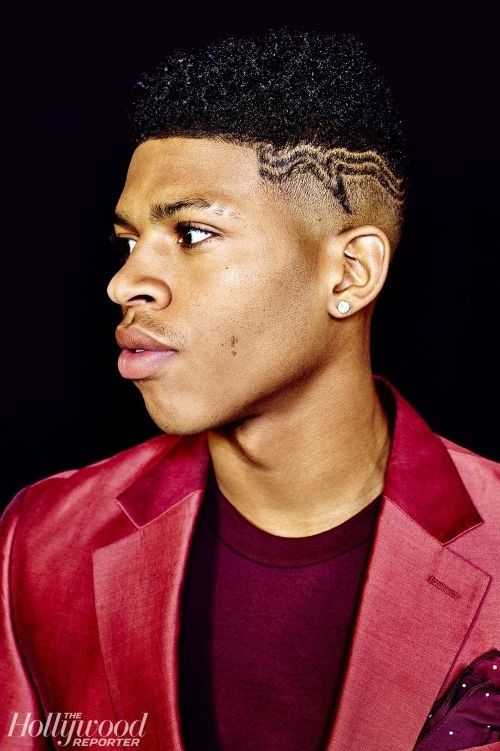 Bryshere Gray on the weirdest thing since fame hit: "Michael Jackson's mother reached out to me a few weeks ago!"
Taraji's advice to Yazz:"I make sure he's saving his money and getting a business manager. I want him investing in property and art and not in shoes and cars."    
Behind the scenes videos....
Watch Terrence Howard on Lucious' love for Cookie + The cast discusses upcoming cameos....
Watch the "Lyon" brothers having fun BTS...
Photos via Eric Ray Davidson