Kanye West presented his Yeezy collection at New York's Fashion Week and we've got pics from the front row and backstage with the A-listers who love Yeezus inside....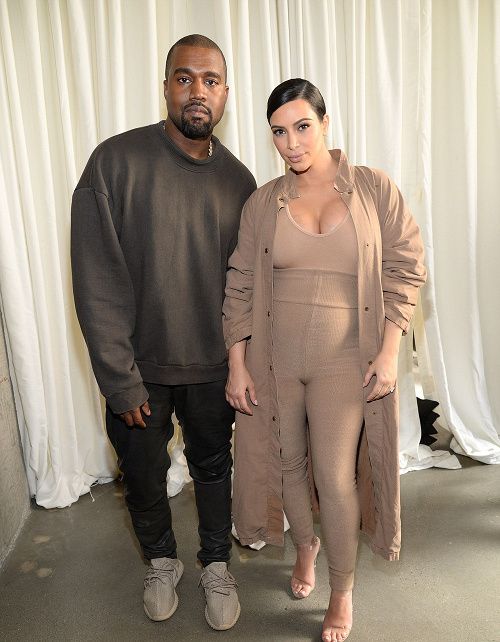 Kanye West (shown backstage with his lady Kim) just pulled off the hottest fashion show of the 2015 season, and we've got the view from the inside.  And we use the word "hottest" strictly in reference to his front row attendees. Let's start with arrivals.....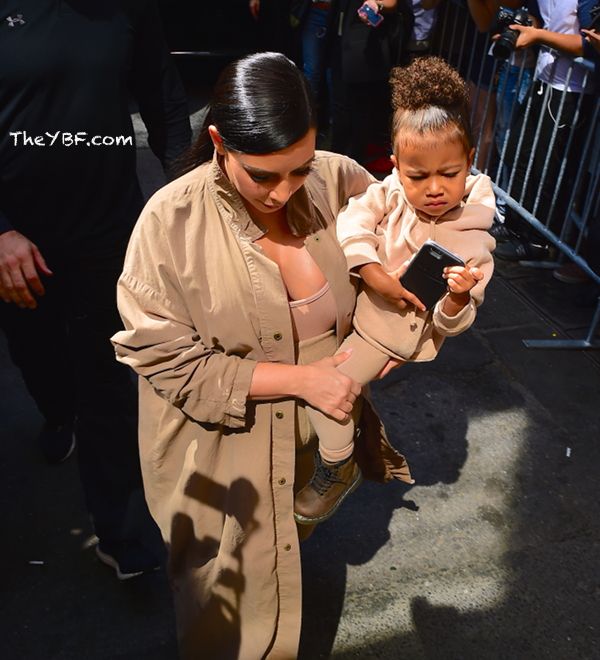 Kanye and Kim West (along with adorable daughter North) were spotted heading into Skylight Modern today for his second Yeezy by Kanye West x Adidas collection.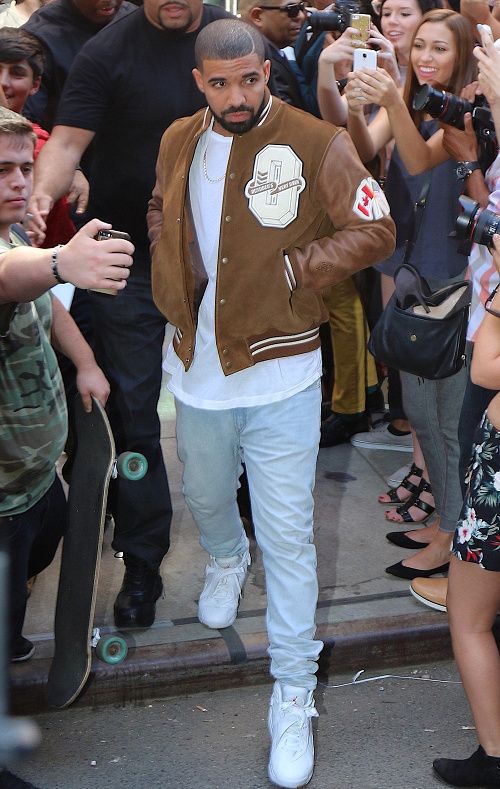 A-list rapper and Kanye collaborator Drake arrived to huge fanfare from the crowd.
Jaden Smith arrived with girlfriend Sarah Snyder, who we've seen him snuggling with at several fashion week events.  We gave you all the tea on her -- and her arrest record -- yesterday.  Peep that HERE.
Live from the Front Row.....
After Kim provided North with a lollipop to calm her down and keep her occupied (we ALL know she isn't shy about cutting up at a fashion show that she may or may mot want to be at), the very pregnant reality star joined VOGUE's Anna Wintour and her and 'Ye's close friend Riccardo Tisci (of Givenchy).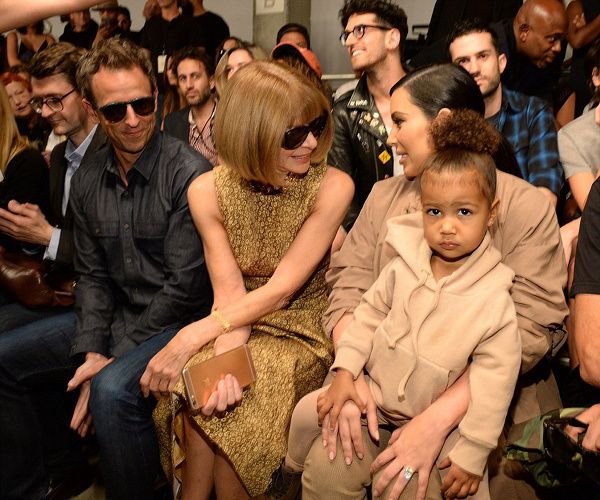 Late night talk show host Seth Meyers also nabbed a front row seat, and we also spy mogul Steve Stoute.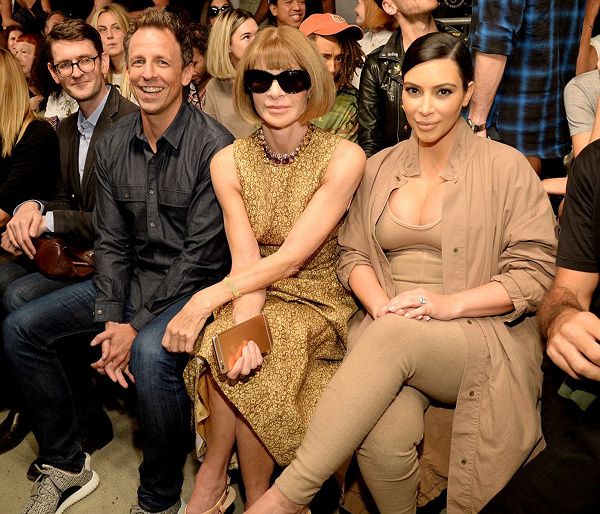 Later, the front row trifecta was photobombed by a few folks.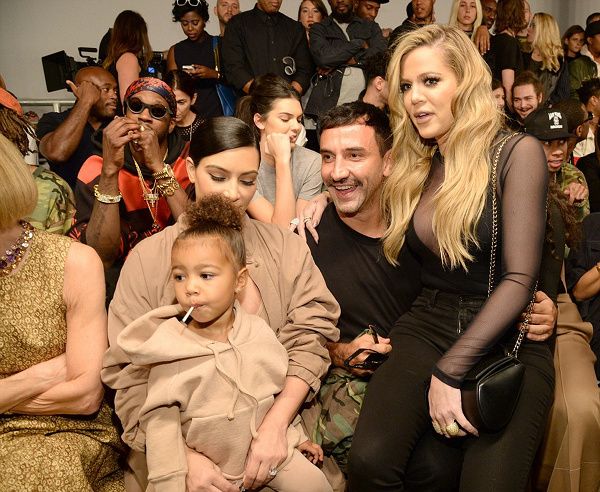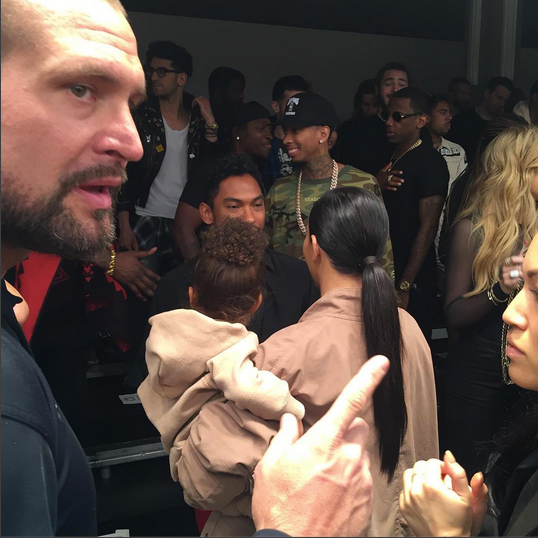 We spotted 2 Chainz, Kendall Jenner, Fabolous, Pusha T and Tyga. 
Lorde, Courtney Love, Debbie Harry, Michael Stipe, Michael Strahan and Common all seemed pretty impressed and interested in what they were shown.
Backstage........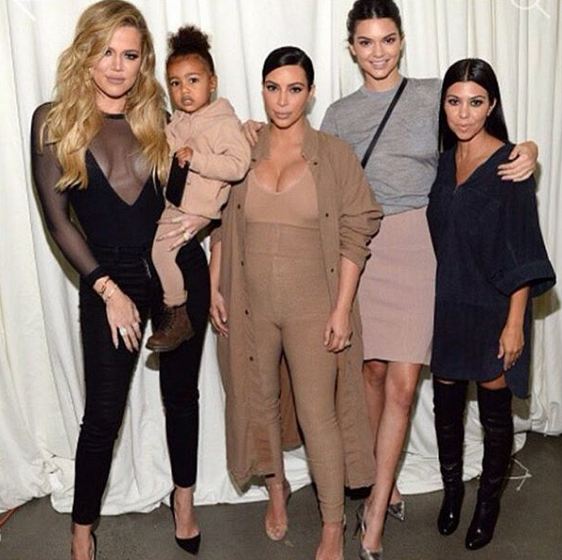 North posed with her aunts Khloe, Kendall and Kourtney.  They all turned out to support Kylie, who walked in the show.
Fellow rappers Vic Mesa, Pusha T, Fabolous and 2 Chainz were also on hand to celebrate Yeezy and his second collection.
On the runway...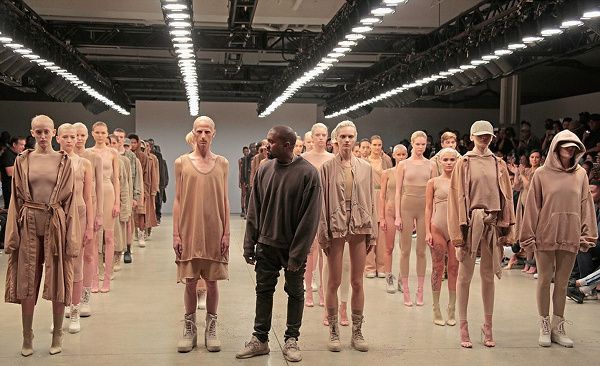 The season two designs returned to Ye's military-inspired piece, largely presented in nude and neutral palettes.  SOme folks are calling it the Walking Dead Fashions on social media.  Shady.
In fashion speak, this is called a "minimalist aesthetic." But be forewarned......the $$$ will be far from "minimal." 
The presentation was staged as a collaboration with Vanessa Beecroft and began when 5 de facto drill sergeants called out commands to the models, who emerged single file and stood, facing straight forward, in rows.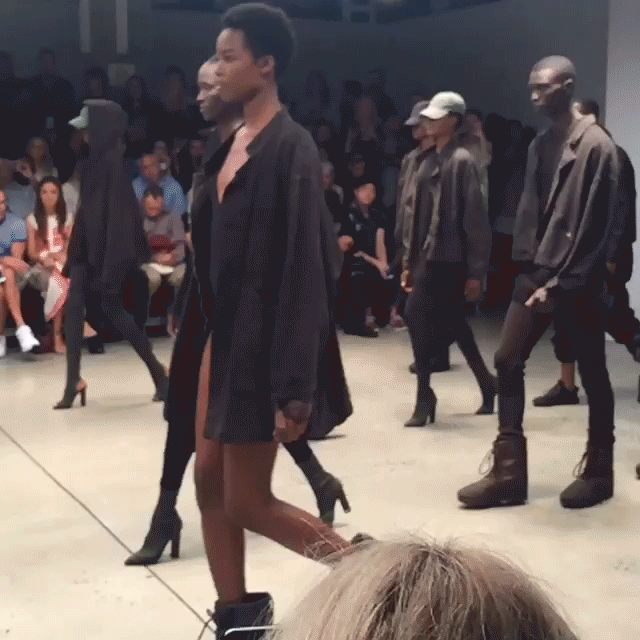 For the most part, each outfit was monochrome and reflected the skin color of the model wearing it. Viewers noted that models were arranged by skin tone as well.
For footwear, most wore the Yeezy Duck boot while a few of the female had on high-heeled boots. One lucky male model got to wear a pair of Adidas Yeezy Boosts.
Kanye also debuted a new song during the presentation....we'll bring you the full track later.
By the way....the second model is Kylie Jenner.  She also walked in Kanye's first show.
Peep video from rapper Fabolous: 
And Kanye's final bow....
Thoughts?
Photos via celebritysupreme/Getty/INFPhoto/Teen Vogue IG/@JessicaMichault