Iconic supermodel Naomi Campbell let the nips loose in the latest issue of GARAGE.  Get UNCENSORED inside and check out Zendaya's FIRST European magazine cover(s) inside....
TASCHEN books, whom are world-renown as publishers of Art, Anthropology and Aphrodisia (since 1980), are heading to the presses with a two-volume book starring Naomi Campbell, documenting her nearly 30 years as fashion eye-candy.
We were tipped off about Naomi's forthcoming project via Instagram where she posted a photo taken from the book, which also lives on the pages of GARAGE Magazine's latest issue.
The folks over at TASCHEN allowed GARAGE to "sneak peek" the photo which comes with the banner #freethenipple. Of course we couldn't FREE the nips for you ourselves, but you are welcome to check out Naomi's NSFW uncensored pic over on her Instagram page here.
Naomi captioned "#freethenipple sneak peek of my TASCHEN two-volume book #naomicampbell in @garage_magazine".
And here's an iconic Naomi moment.....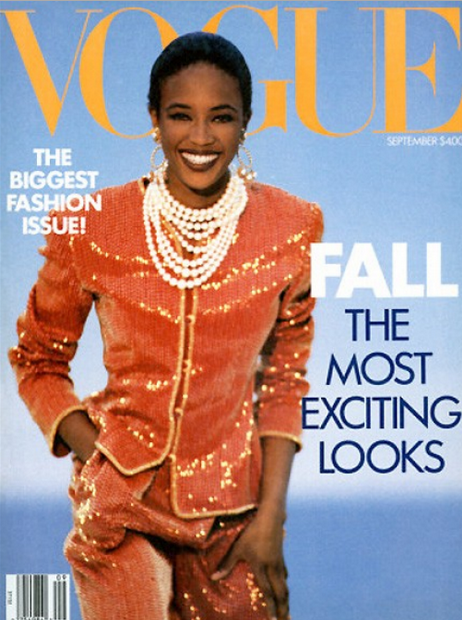 This week, during Andre Leon Talley'sVOGUE podcast, he and EIC Anna Wintour discussed the VOGUE head honcho's controversial decision to put Naomi on her first September issue with the magazine back in 1989.  Anna said:
'For my very first September issue, I put Naomi Campbell on the cover. She was wearing this orange Anne Klein sequin suit - it would probably look incredibly '80s today. And we have this meeting every month where we present the issue to the corporate floor, and I remember all the men in suits being absolutely stunned by the fact that I would put a black woman on the September cover of Vogue. 'So, looking at this issue made me very proud I think of how far we've come and how much the world has changed and that question would just simply not arise today.'
In other magazine news......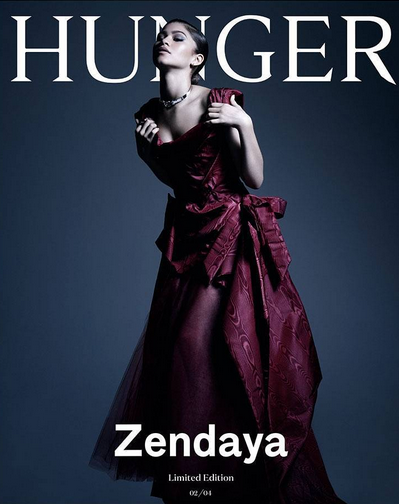 She's an actress, a singer, a spokesmodel and NOW she's ready to become a household name in Europe.  A few weeks ago we spotted Zendaya in London posing with fans and we suspected her team was aiming to turn her into an international superstar. And we were right! They've just scored their first victory.....
Zendaya has landed her FIRST European magazine cover, and she's fronting the magazine HUNGER.  The good news doesn't end there.  The folks at HUNGER were so impressed by her that they gave her FOUR covers.  #catchthat.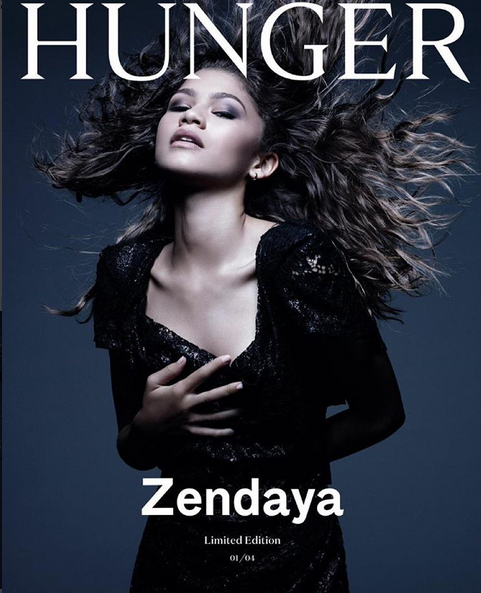 Each pic was shot by Rankin and shows Zendaya wearing the clothes of one of her fave designers Vivienne Westwood (she's also one of the design house's spokeswomen).  Inside the magazine, which drops tomorrow, Zendaya opens up about being "respected" as a businesswoman in spite of her age. She told the mag,
"Of course I've had a problem with people taking me seriously because of my age. People are always going do that because you're less experienced, you haven't lived as much. And in a sense it is true that there are certain things that you only learn with time. But I think that there are also a lot of things that young people know that older people don't, and older people will never understand again because they're in a different section of their lives. I think when you're young you're a lot more open-minded, and sometimes you're a lot more perceptive about what's going on in the world."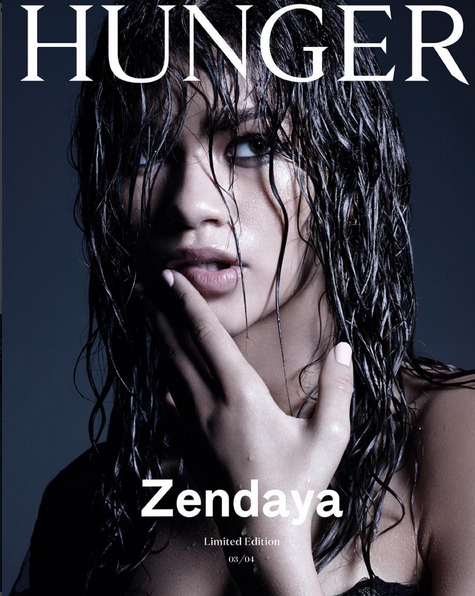 In other Zendaya news, she's just started filming a new family-friendly flick named Duck Duck Goose.
Gorgeous shots!
Photos via Zendaya's IG/Naomi's IG