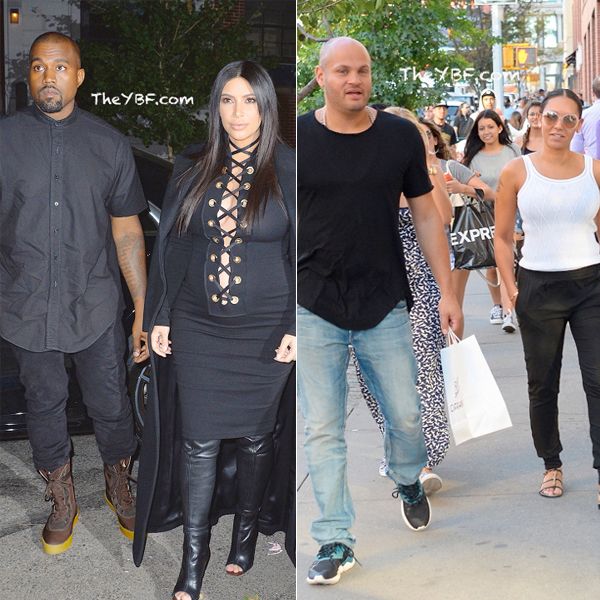 The couples were out in NYC yesterday. Peep pics of Kanye West and his wife Kim Kardashian West heading to a private dinner and flicks of Mel B and her hubby Stephen Belafonte lunchin' in SoHo inside…
The Wests have been all over NYC since New York Fashion Week kicked off last week. Last night, Kanye West and his very pregnant wife Kim got dressed in all black everything to attend a private dinner at former editor-in-chief of Vogue Paris Carine Roitfeld's residence in NYC.
Speaking of attire, it's interesting to note, Kim K admitted on her new fee-based website that she was "mortified" by some of her fashion selections she rocked while pregnant with North West. Hmph.
Yesterday, Yeezy announced he would be presenting at NYFW tomorrow September 16th, showing off his Kanye West x Adidas Originals collection. It was a total surprise to everyone…even the other designers who are presenting…and they're pissed. Well, at least one of them is.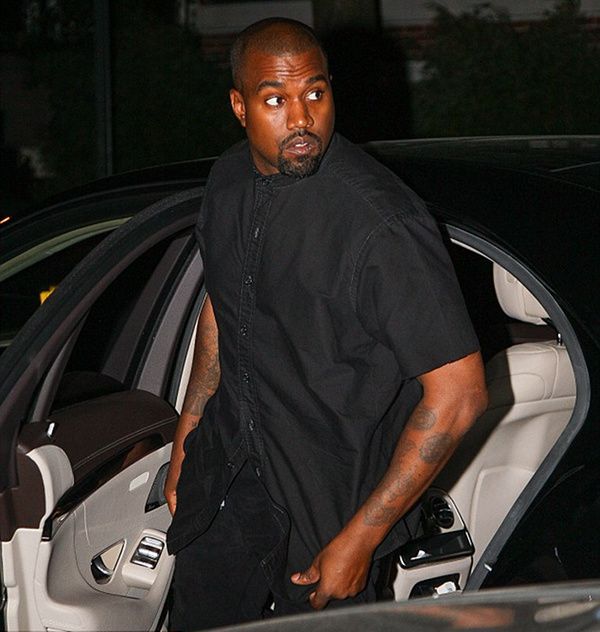 Designer Anne Bowmen was set to present her streetwear collection Noman VII and it was set for September 16th at noon. She's pissed because her show date had been set for months and was on the fashion calendar for weeks. She feels it's UNFAIR for Kanye to just up and decide to show off his new collection at the last minute and that he should have went through the proper channels just like everyone else. NOW, she has changed the date of her collection for the following day to avoid being overlooked by Yeezy.
Meanwhile...'Ye doesn't seem bothered.
Another couple spotted in NYC....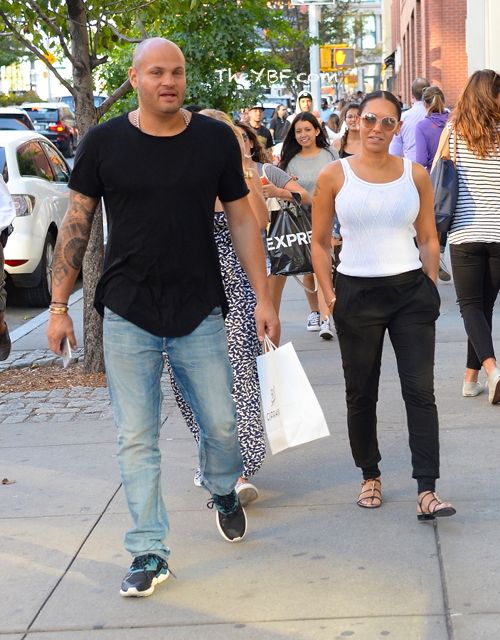 Former Spice Girl Mel B and her husband Stephen Belafonte were spotted casually strolling through SoHo yesterday.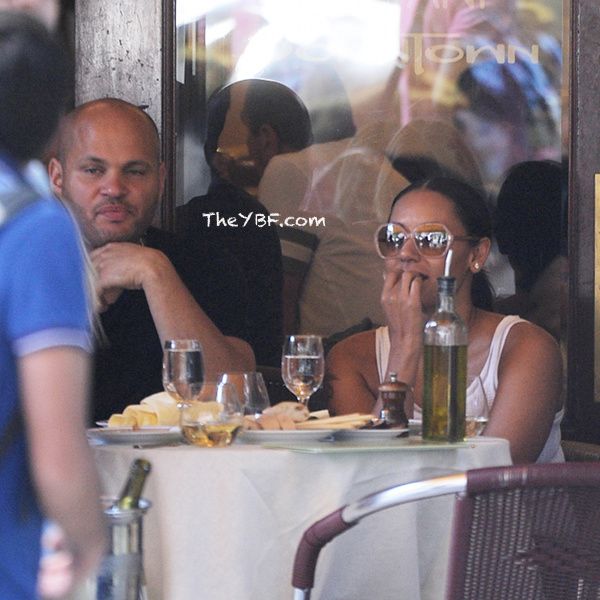 The twosome made their way to Cipriani to chow down on some delectable Italian eats. It's clear these two aren't be heading down Splitsville Lane like some reports suggested months ago.
You'll recall, it was alleged that Stephen was abusing Mel B after she showed up for a taping of "X Factor" with bruises on her face, scratches on her arms and she wasn't wearing her wedding ring. Mel's film producer husband quickly DENIED those claims hopping on Twitter to refute the rumors. Months later, Mel B came to her husband's defense to confirm that he did not hit her.  She told reporters, "No, my husband didn't hit me. Me and my husband are madly in love."
Well good for them.
 
Photos: Splash