Rapper Nas celebrated his birthday with a huge bash in Las Vegas.  See photos from his concert inside and check out all the A-listers at Robi Reed's 13TH Annual Sunshine Beyond Summer Celebration.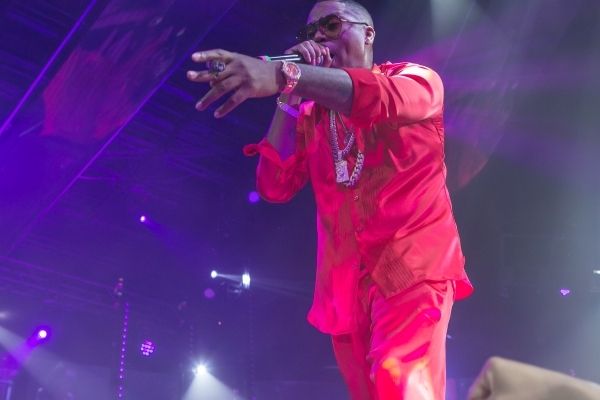 Over the weekend, Hennessy V.S. celebrated brand ambassador Nas for his birthday at Drais Nightclub in Las Vegas where he hit the stage for a special performance. Following his set, the liquor company presented him with a cake and bottle parade to kick off his 42nd birthday.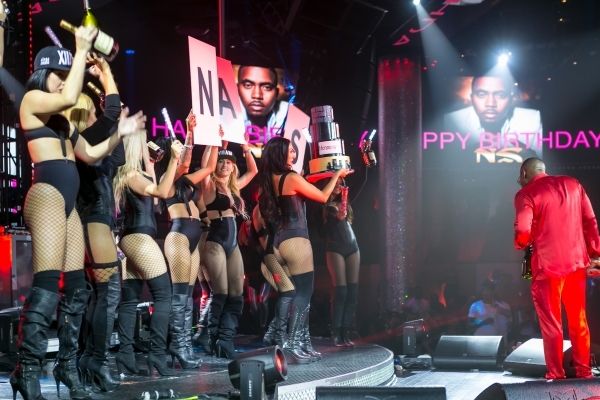 If you're wondering where Nas has been lately, he's seemingly focused on a slew of side projects.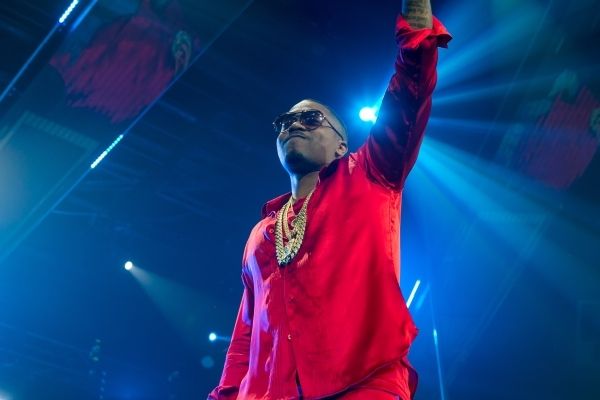 As we told you earlier this summer, Nas has invested in a high end New York fried chicken eatery, Sweet Chick. He has also been hitting up several spots in the US to promote a range of limited-edition soda cans on behalf of Sprite that feature inspirational lyrics by Drake, The Notorious B.I.G., and Rakim. The 16 can designs are dubbed the "Obey Your Verse" Lyrical Collection.
He's a busy brotha, it's nice to see that nothing is slowing him down.
In LA......
Emmy-awarding winning casting director and producer Robi Reed (The Best Man, Soul Food, For Colored Girls, Love Jones) and her #ReedForHopeFoundation hosted the 13TH Annual Sunshine Beyond Summer Celebration at a private mansion in Woodland Hills, CA over the weekend.
The Reed For Hope Foundation and its successful Love Healthy initiative were the focus of the party. As soon as guests arrived, they were asked to get health screenings and to take the "Love Healthy Pledge for Wellness." There were even blood pressure checking points and heart rate machines.
The festive event was hosted by Daphne Wayans (above), alongside Nia Long, Tasha Smith and Tyrese.
Tyrese joined Robi near the entrance to greet guests as they arrived.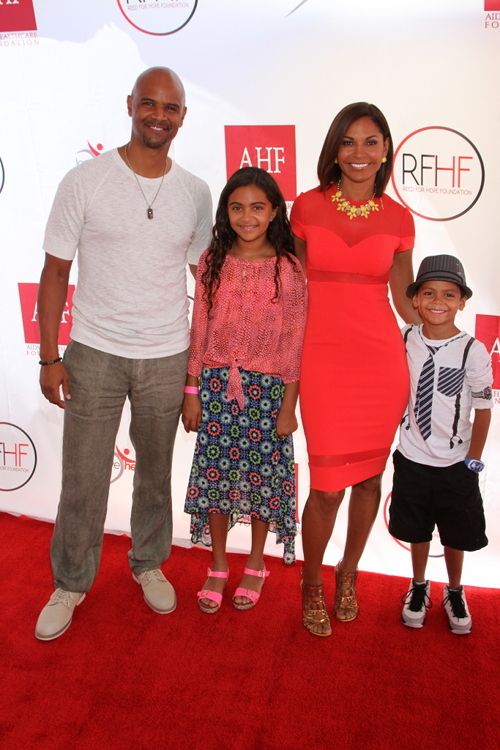 Actors Dondre Whitfield and Salli Richardson arrived with their beautiful kids.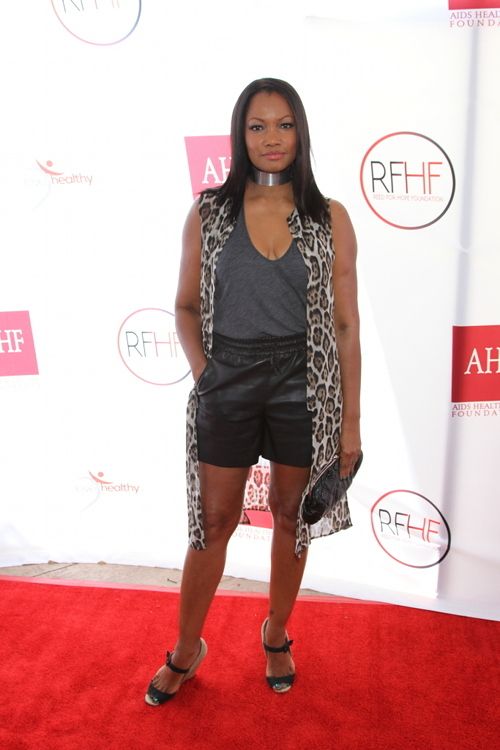 Girlfriends Getaway star Garcelle Beauva was looking sexy in her animal-print coverup.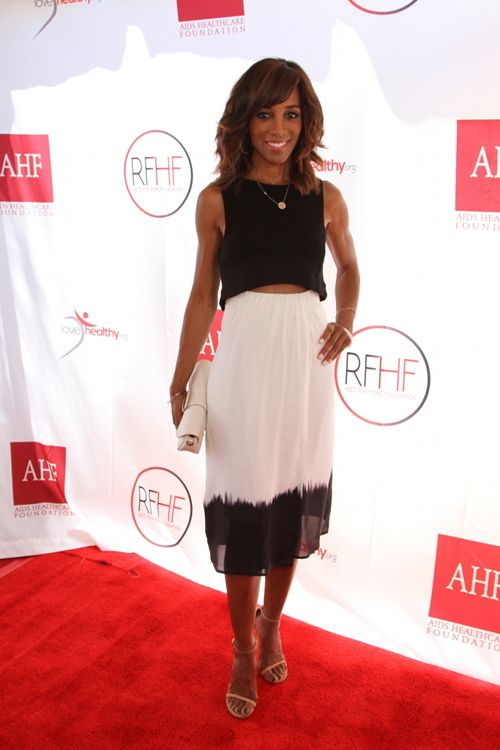 Meanwhile, Shaun Robinson (who also helped host the event) opted for a simple black and white combination.
Married talk show hosts Boris Kodjoe and Nicole Ari Parker were on hand to help raise funds.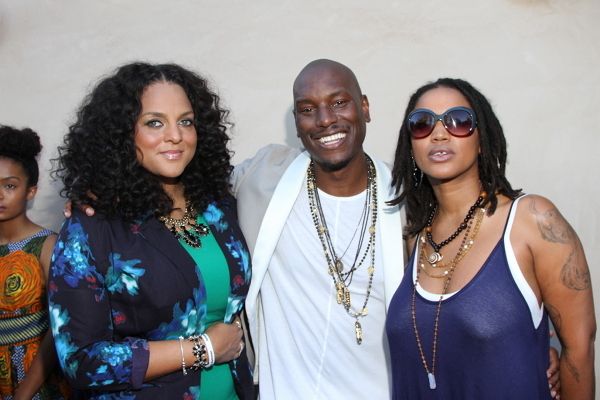 Marsha Ambrosius and Natalie "Floacist" Stewart provided entertainment for the evening, singing a selection of her hits.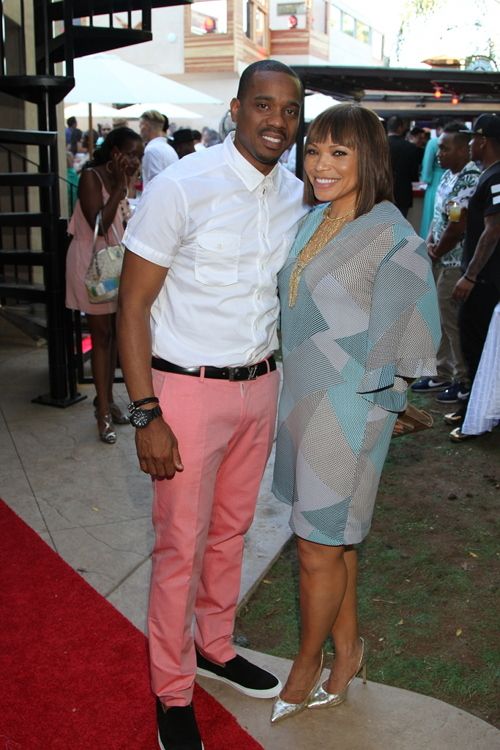 Tisha Campbell Martin and her hubby Dwyane got our vote for best looking couple.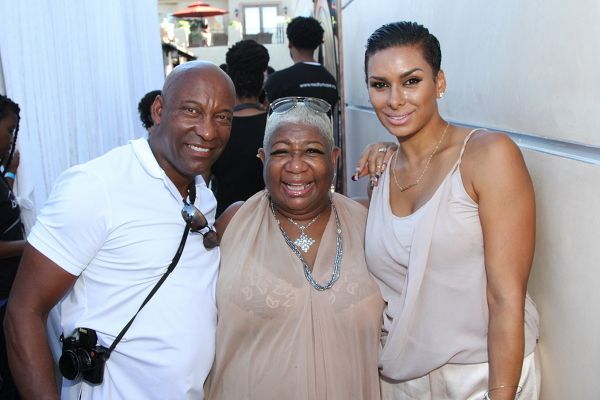 We also spotted director John Singleton and comedian Luenell.  And of course....you can't have a party ANYWHERE in LA and Laura Govan not show up.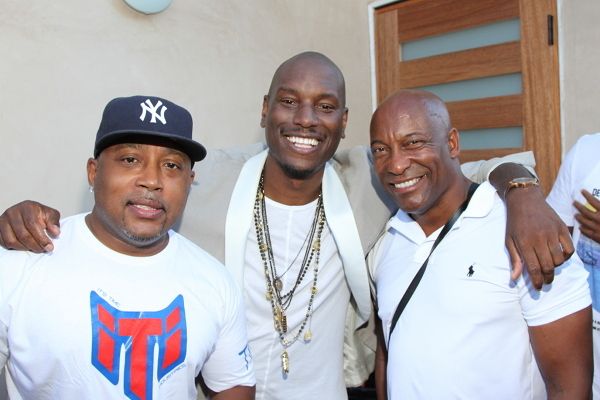 Tv personality Daymond John joined John and Tyrese for a photo.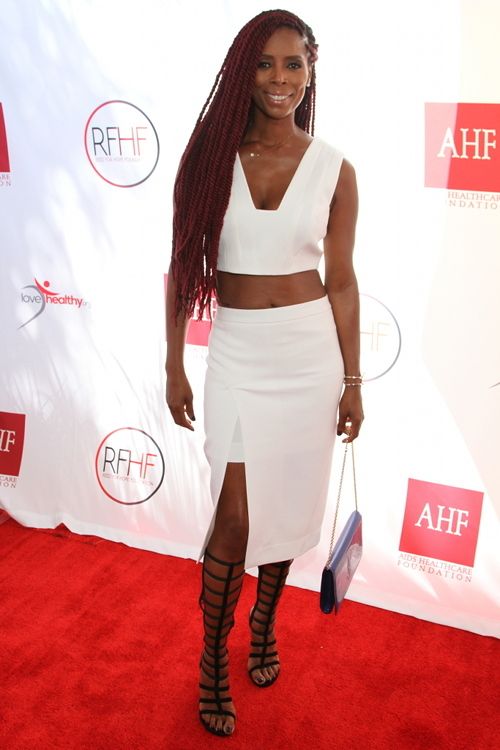 Tasha Smith was the hostess with the mostess in her all white.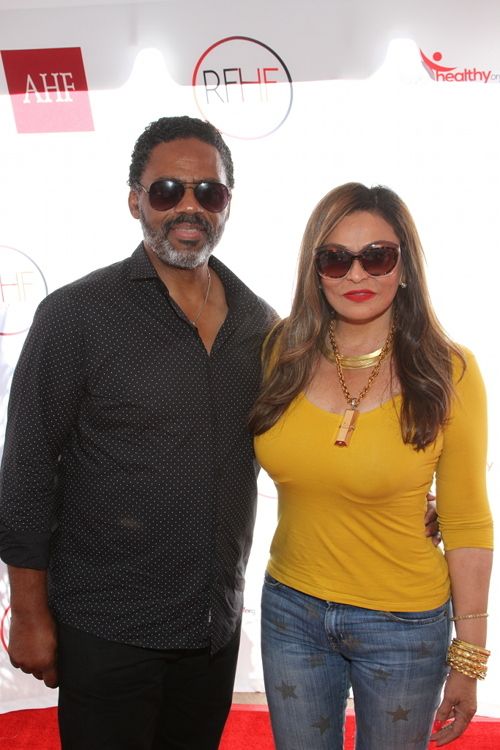 Newlyweds Richard and Tina Knowles Lawson posed with Robi.  And check out Tina's outfit!  We want to be as "chic" as she is when we grow up.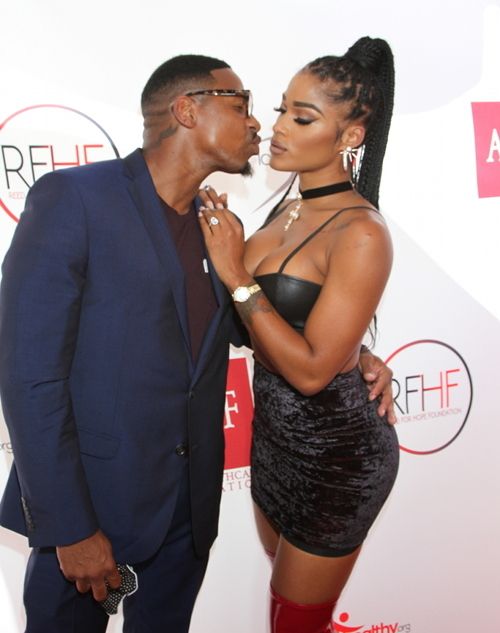 Newly-transplanted LA resident Stevie J and Joseline Hernandez posed for a few pics.  No shade.....did Joseline break out her old stripper boots?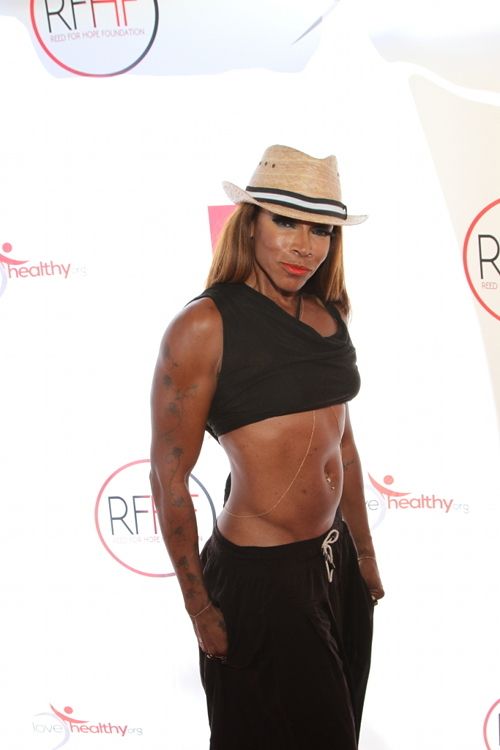 AJ Johnson showed up flexing her showcase-worhty abs.  AJ was among the celebs honored for their work in promoting health care and awareness to the community.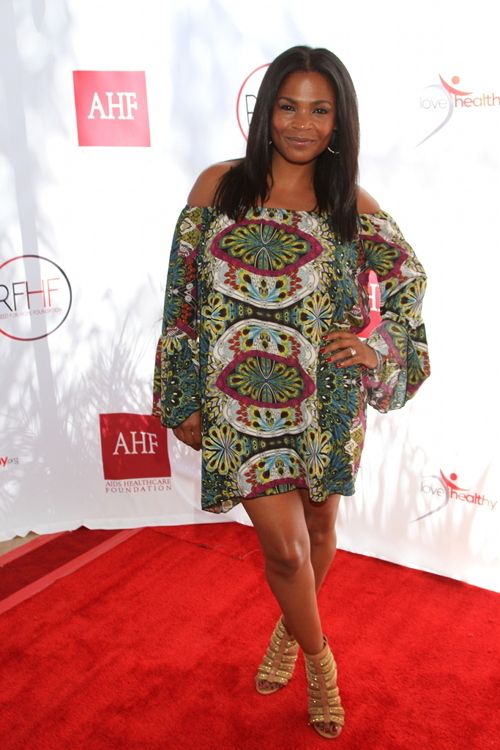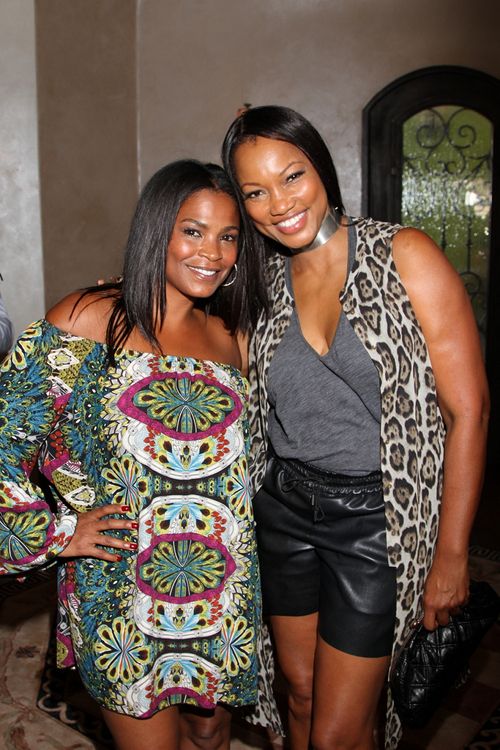 "Uncle Buck" star Nia Long joined Garcelle for a photo.
DJ D-Nice was on hand to keep the tunes popping.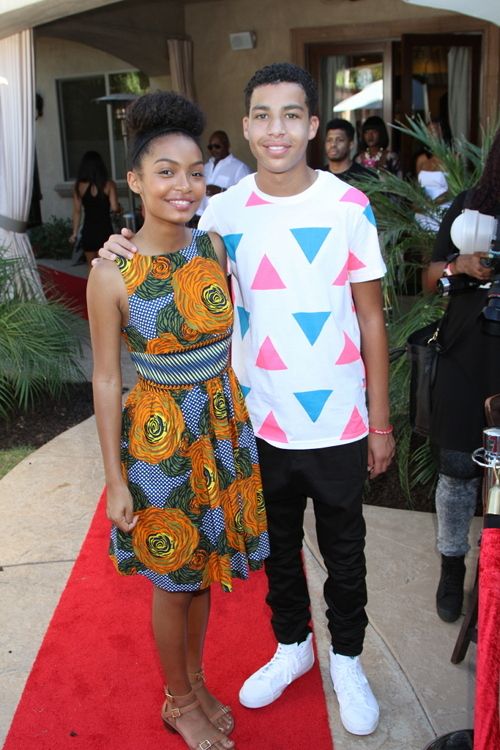 We also saw "Black-ish" stars Marcus Scribner and Yara Shahidi amongst the well-heeled guests.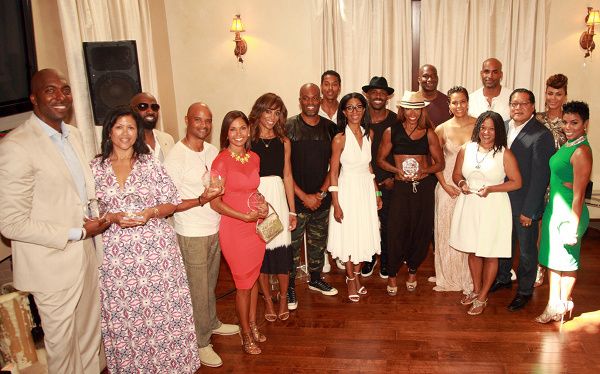 As we mentioned earlier, Robi also honored a few of the celebs with the 2015 Sunshine Award for their work in promoting health care and awareness to the community. In addition to AJ Johnson, other receipients were Boris and Nicole Kodjoe, Brandee Evans, Daphne Wayans, Dolvett Quince, Dondre Whitfield, Salli Richardson Whitfield, Eva Marcille, Gwendolyn Smith, John Salley, Michael Blanks, and Wesley Jonathan.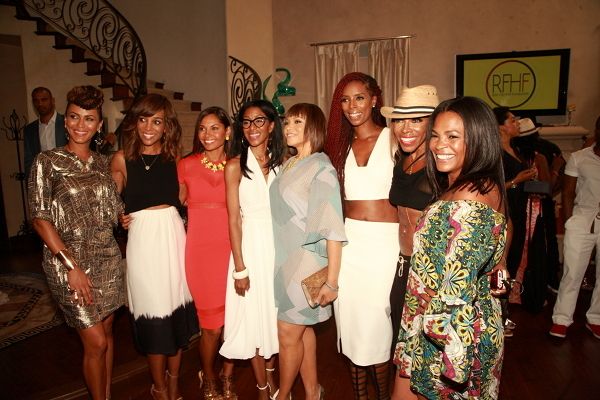 Fun times!
EXTRAS:
1.Nick Young has a meltdown outside of Dave & Buster's in L.A. after his crew got into an altercation inside the bar. Story.
Photos via Peter Suh