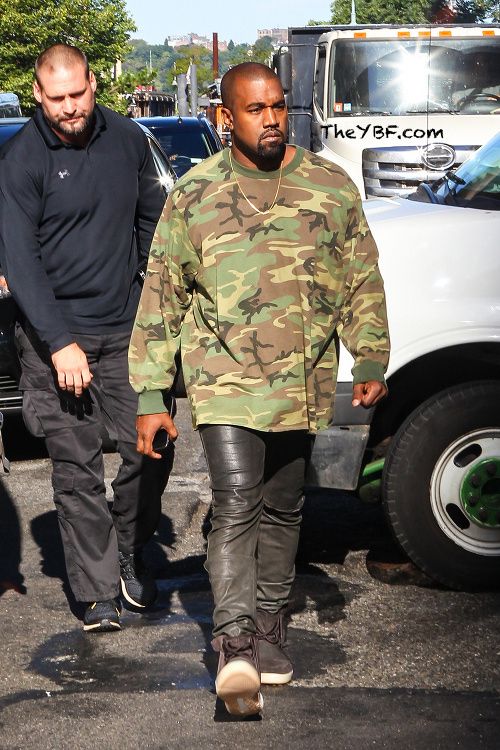 Kanye West is causing upsets at NYFW with the announcement of a surprise presentation. Meanwhile, Rihanna's new PUMA sneaker WAS available for pre-order today…but it has already sold out. More inside…
The last thing you want is someone else raining on your parade after putting so much time and effort into a project. And that seems to be the case with one designer at NYFW…all because of Kanye West.
Fellow streetwear designer Anne Bowen is PISSED because Yeezy announced today that he will be offering up a surprise fashion show at New York Fashion Week in a few days.
According to reports, Yeezy will be putting his Kanye West X Adidas Originals Collection on display on Wednesday, September 16th. The problem? That's the exact same date and time Anne Bowmen had planned to present her Nomad VII collection. Bloop! Now, she's scrabbling to change the date of her show.
With Kanye's celeb status, you KNOW he will be stealing everyone's thunder. And Anne is not happy about it. She told Women's Wear Daily,
"We have been prepping for a year for this at considerable financial, labor- and commitment-cost to our company. Our show date has been scheduled for months and has been on the Fashion Calendar for weeks. We went through all the proper channels to make this a reality. And just yesterday we learned that Kanye West is having a show at the same time on the same date as ours."
Yikes! She added,
"Kanye knows he is a media sensation and it is just not ethical to do this. It's like we are David and he is Goliath. We have put our heart and soul into our show, and should not be stepped on like this."
Welp…guess that's just apart of the game…at least when you're Kanye West.
In other fashion news…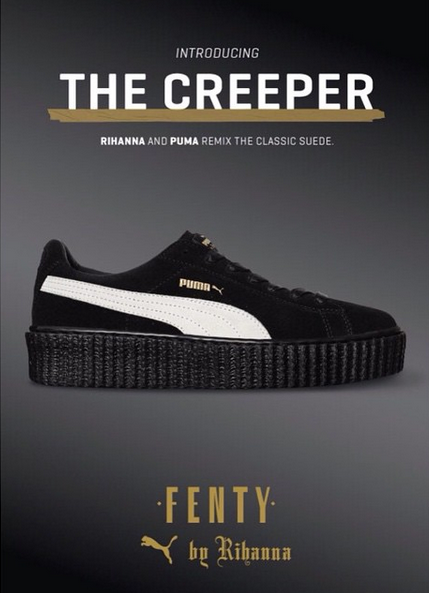 We showed you Rihanna's new PUMA ad (alongside her rumored boo Travis Scott) and a sneak peek at her sneakers. NOW, we've got pics of the official sneaker and some news about the recently released kicks.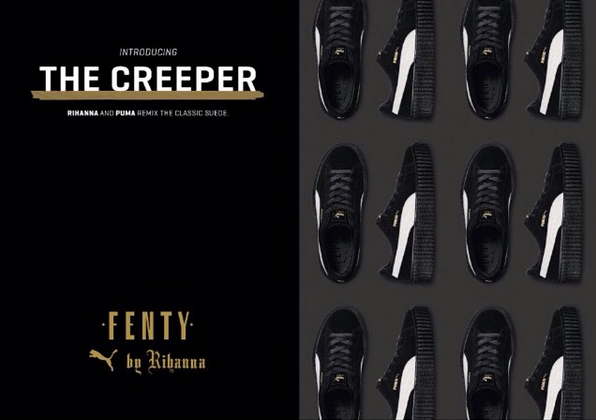 Earlier today…Rih shared with her fans that her new sneaker "The Creeper" was available for pre-order. And guess what? A few hours later, it has already SOLD OUT. Yes, if you were trying to get your hands on her new kicks…you'll have to wait until they restock. RiRi made the announcement via her Instagram posting a picture of her little niece/cousin Majesty with the caption:
When they told me #THECREEPER sold out in 3 hours....catch you on the 25th if you missed it!
Better luck on September 25th!
EXTRAS:
1. Kendrick Lamar penned a special letter to Tupac on the anniversary of his death. STORY
Photos: Pacific Coast News