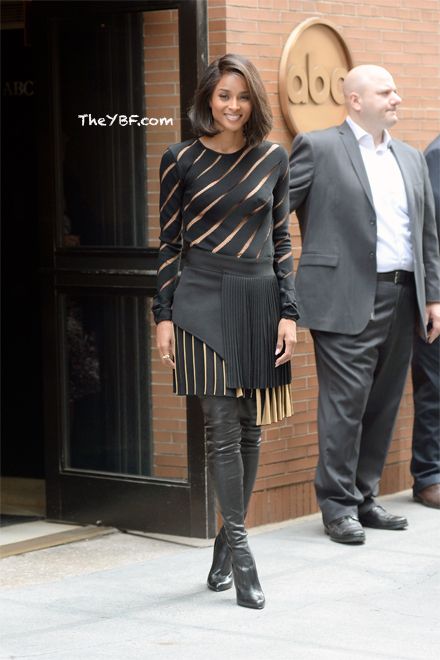 Ciara appeared on "The View" today where she remembered the 9/11 attacks and dished on her new life in Seattle.  See pics inside and watch Bobby Brown on the Season 2 promo of "The Real."
Earlier today, singer and fashion doyenne Ciara (above, outside ABC studios) appeared on "The View" where she performed Michael Jackson's"Heal The World" in honor of the 14th anniversary of the 9/11 attacks.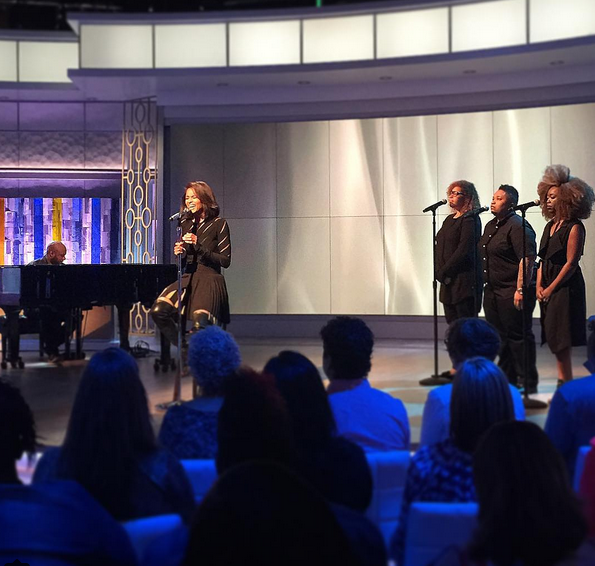 During the interview segment, where she chatted with the hostesses, Ciara opened up about his life with boyfriend Russell Wilson and we noticed that she actually referred to the city of Seattle as her home. Wow.....it's really serious between those two.  You'll recall that Russell recently purchased a $6.7 milli mansion that looks over Lake Washington in Bellevue, WA.  We'd call it "home" too!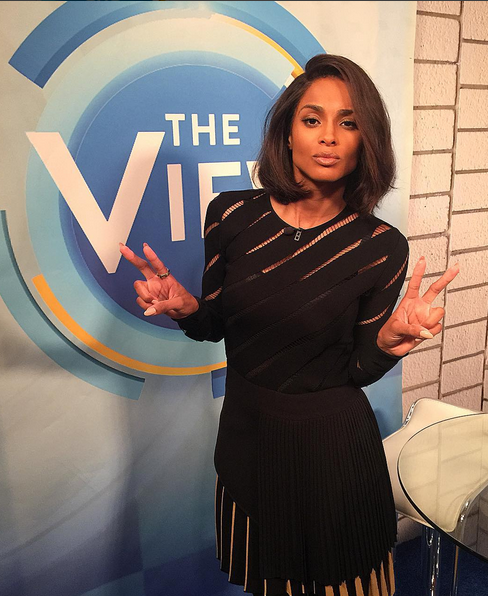 Cici also revealed that she does know how to cook a little something something and Russell loves her Mac & Cheese!  Lastly, she  said being celebate allows she and Russell to focus on their friendship...
Check out the full show here or skip to Ciara at (31:44).
In other television news...
Singer Bobby Brown and wife Alicia Etheredge-Brown will join the ladies of "The Real" next Monday for the debut of their second season.
In their first joint televised interview since her unfortunate passing, the Browns will share their story of the devastating loss of Bobbi Kristina and reveal some of their most cherished moments with her. Tune in on Monday, you won't want to miss a single minute.
 
Photos/video via INF/ The View's Instagram/@purejoyrussci