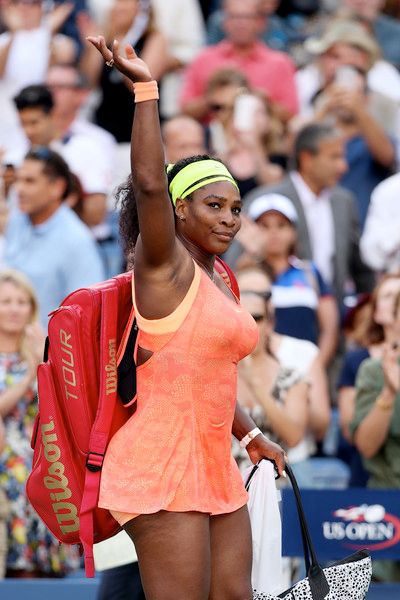 In very upsetting news, Serena Williams has been eliminated from the U.S. Open after falling short in her match today. But, she's still the champ in our eyes. Get the latest deets inside…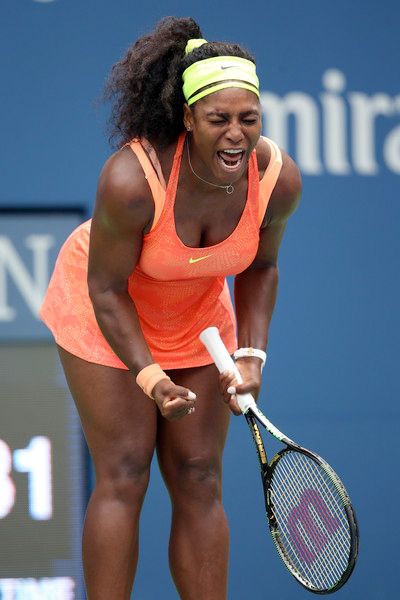 Talk about an upset! Serena Williams was on a mission for a calendar grand slam, just two games away. Unfortunately, it was cut short today. TRAGIC.
The 21-time Grand Slam winner hit the court to battle it out against Italian player Roberta Vinci during the semi-finals at the 2015 U.S. Open. After struggling through the match (we'll admit, it wasn't her BEST game), the No. 1 ranked women's player was eliminated from the tournament 2-6, 6-4, 6-4 final score.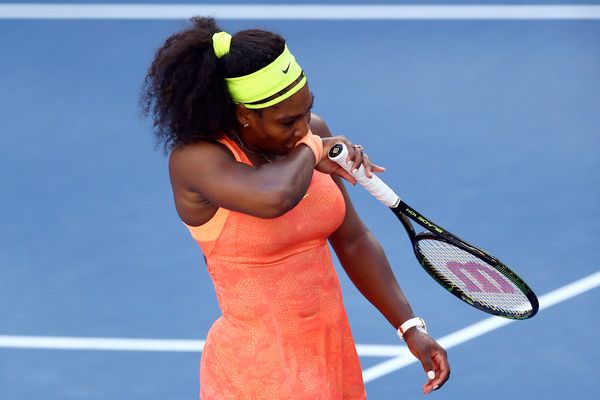 The 33-year-old tennis star was in pursuit of the calendar year Grand Slam after dominating at Wimbledon, the French Open and the Australian Open this year. Had she won the U.S. Open, she would have been the first player since Steffi Graf in 1988 to complete the calendar year grand slam.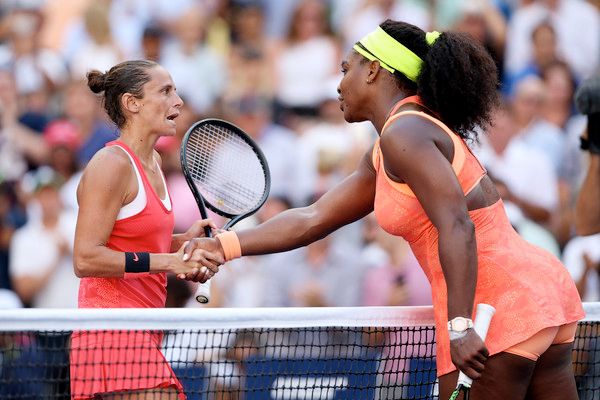 Of course it hurt and is a major lost, but Rena kept it classy and cool congratulating her opponent on her win.
At the beginning of her post-game interview, she warned the media she was not interested in talking about how disappointing it is for her to lose. When asked about her opponent's performance she said,"I think she played literally out of her mind. I thought she played the best tennis in her career."
While she admits Vinci played well, she doesn't feel like her performance was that bad. She explained,
"I don't think I played that bad. I made more unfortunate errors I would normally make but I think she just played really well. I don't feel pressure. I never felt pressure," Williams said. "I don't know. I never felt that pressure to win here. I said that from the beginning."
 
Check out her post-interview below: 
Keep ya head up Rena!
In the stands....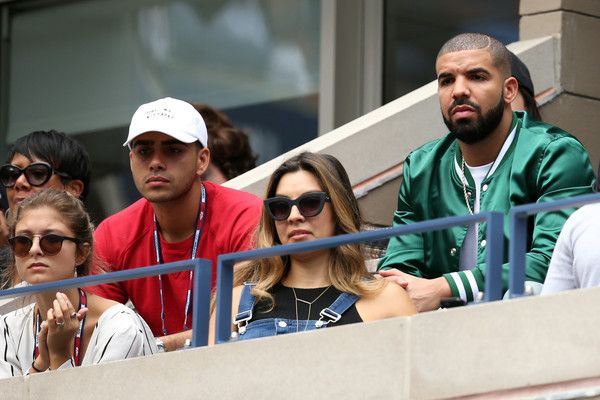 Serena's rumored boyfriend Drake was in attendance cheer on his lady.
Over on the internet, folks are blaming Drizzy for her lost today! Like DRAGGING him through these Internet streets. They say since he didn't show up to any of her U.S. Open games, but was in attendance today, he was her bad luck charm.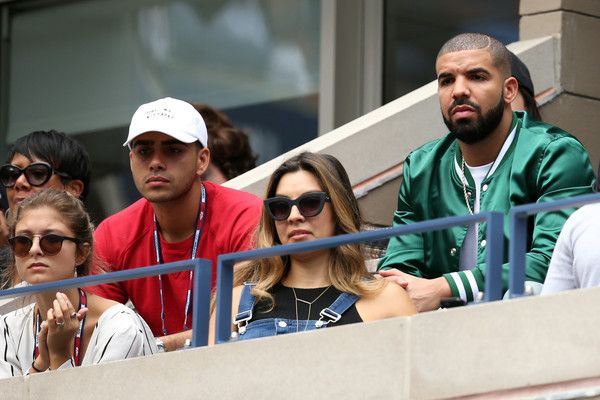 Hmm...did they not realize he was in the stands numerous times at her other games...and she won? We guess.
Anyhooo...
SHE'S STILL THE CHAMP in our eyes!
Photos: Getty