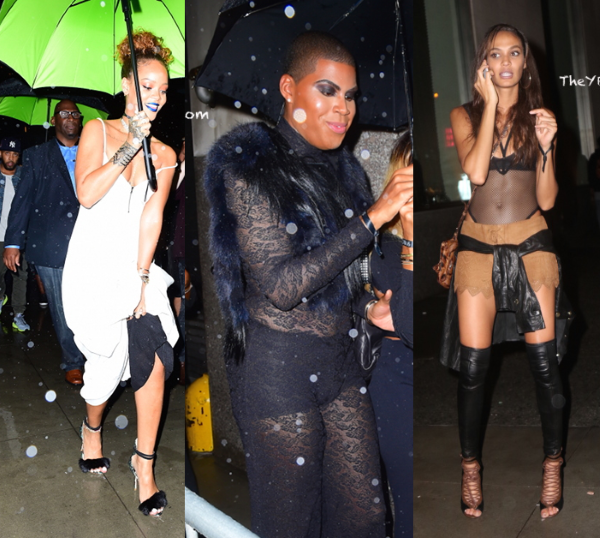 Rihanna hosted a Roc Nation Block Party that brought our rumored beau Travis Scott, EJ Johnson, model Joan Smalls and a host of A-listers.  See photos inside...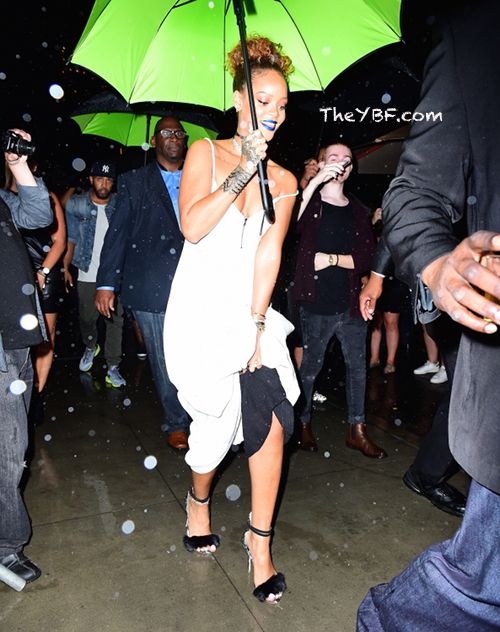 Tons of A-listers braved the rain last night and headed to midtown for Rihanna's Roc Nation Block Party at The New York EDITION Hotel.  Underneath her "EDITION" umbrella, Rihanna rocked a white gothic chic dress and black trousers.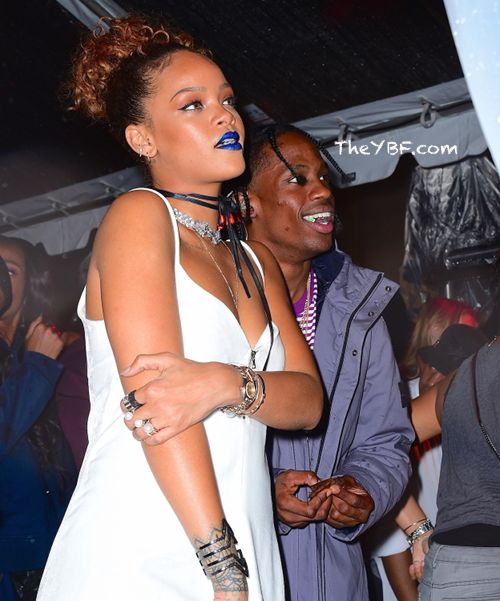 Lookie Lookie Lookie....wherever there's Rihanna...there's also rapper Travis Scott!  Travis, who has been doing a series of shows in NYC, also stopped by Rihanna's party where he performed 4 songs.  And if you look closely, we think he brought the "smoke."  We've been spotting these two together at dinners, parties and shows all week.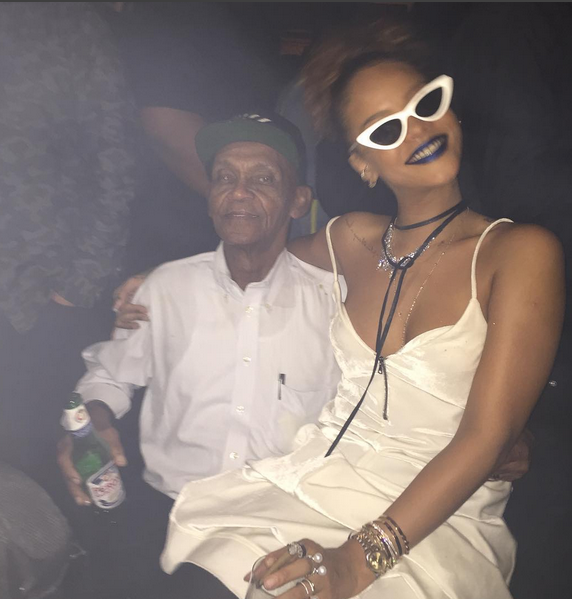 Even Rihanna's grandfather was up in the mix! 
We also spotted model Gigi Hadid (the girlfriend of Joe Jonas) alongside The Weekend.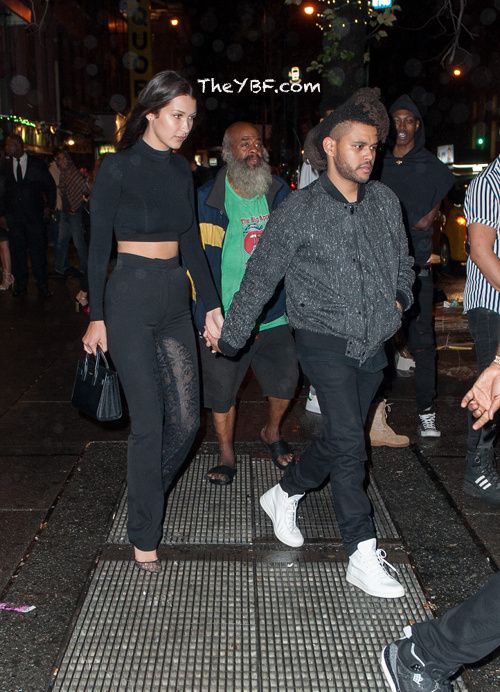 FYI - The Weeknd is dating Gigi's sister Bella Hadid.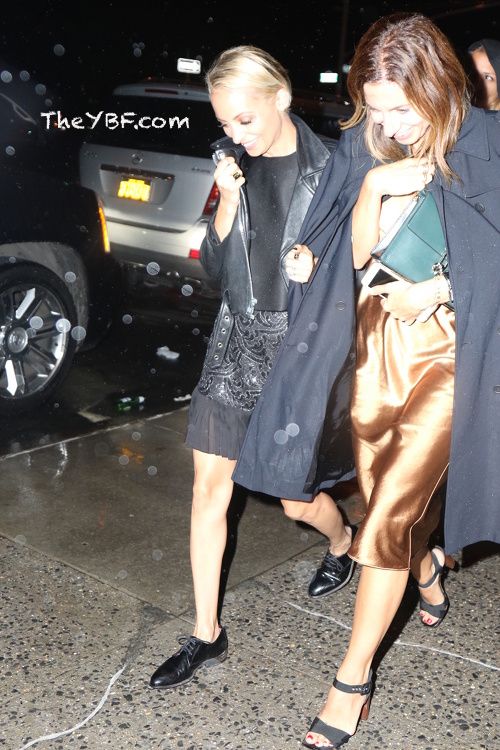 Tv personlity Nicole Richie braved the rain with one of her friends.
#RichKids star EJ Johnson stepped out while wearing lace and fur.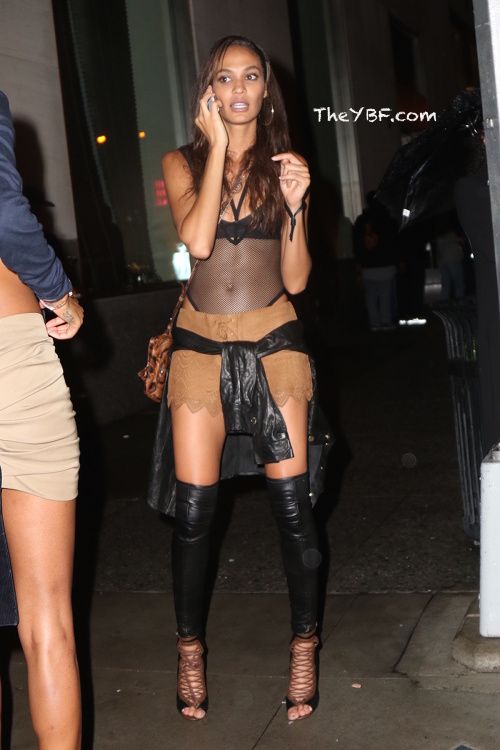 Model Joan Smalls rocked this daring fashion outift!
Burberry spokesmodel Jourdan Dunn looked amazing as she stepped out of her vehicle.
"Being Mary Jane" star Gabrielle Union didn't let a few rain droplets stop her party.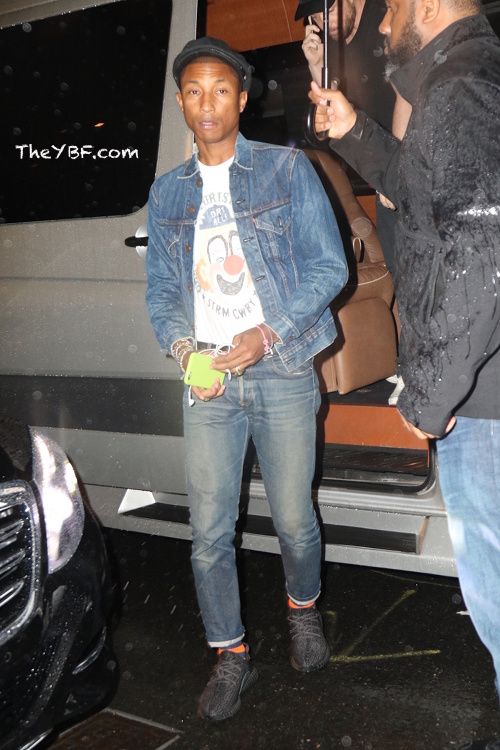 Grammy-winning producer Pharrell stepped out to support Rihanna at the function.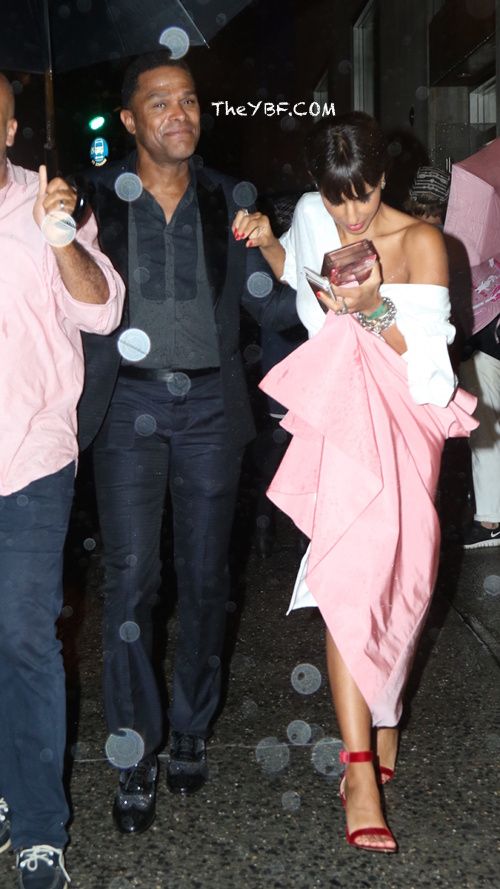 Fresh from his surprise performance at Steve Stoute's wedding, we also saw R&B crooner Maxwell.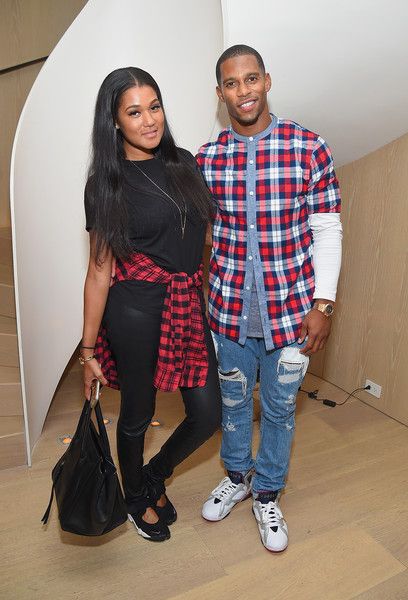 NY Giants star Victor Cruz arrived with fiancee Elaina Watley.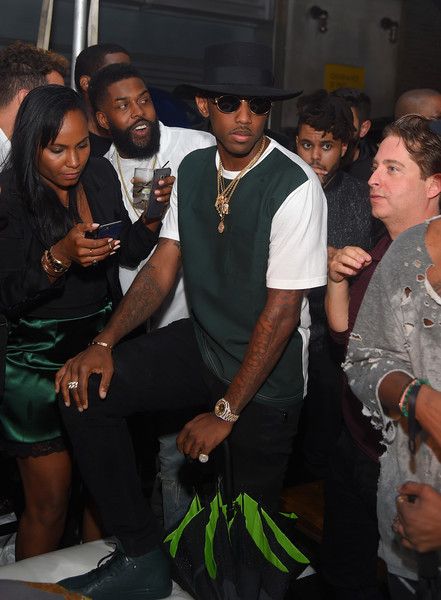 Inside the hotel, rapper Fabolous looked like he'd just stepped off the runway.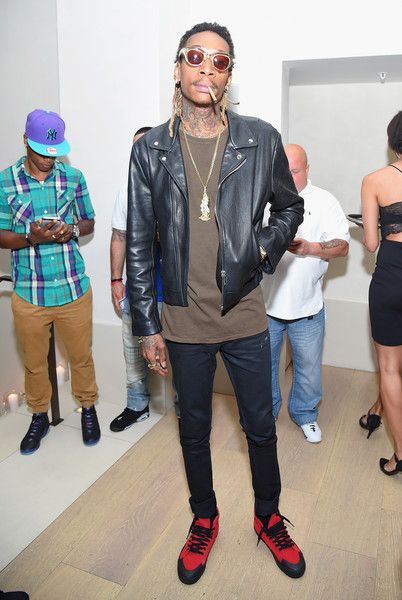 Umm...is Wiz Khalifa smoking INSIDE the hotel?  We wonder if he got some of that "good good" from Travis Scott?
Once he put his "cig" out, we saw him strike a pose with Timbaland.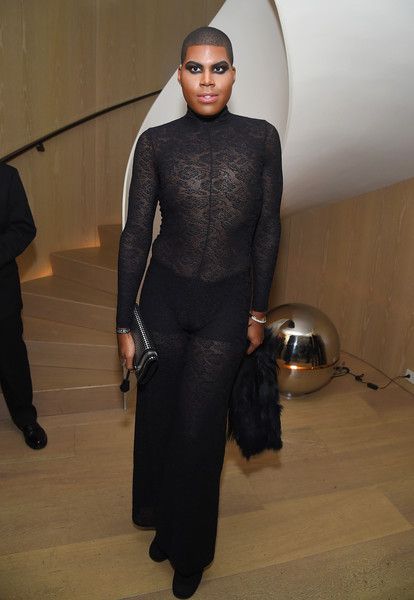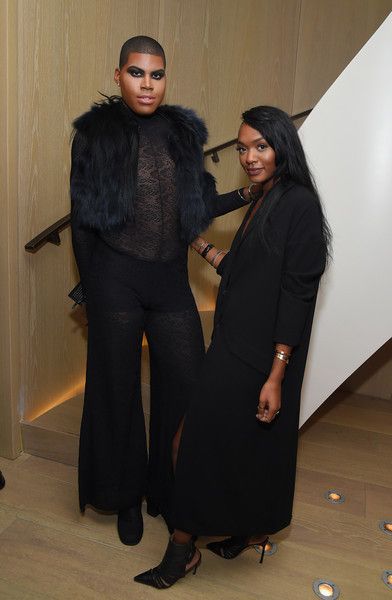 Once he got inside the hotel, EJ Johnson (with sister Elisa) showed off more of his fabulous outfit.  No shade....we think he should talk to the folks over at "Rupaul's Drag Race" about the art of "tucking."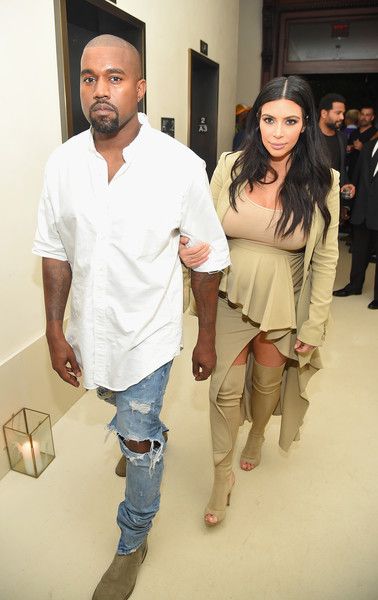 And we're sure Rihanna was excited to see her friend Kanye arriving with his wife Kim.  They were the biggest names on her guest list.
Photos via Splash/Getty/trustmedaddy IG