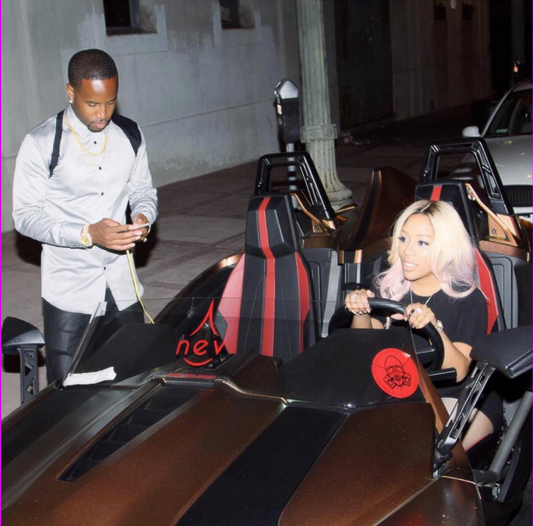 K.Michelle and Dorothy Wang are putting it all on the 'Gram.  Find out what they said about Safaree, Joseline Hernandez and French Montana....
Oh really?  K. Michelle is in the middle of filming season 2 of her VH1 reality show "K.Michelle: My Life."  Thursday night on the 'Gram, K. showed off pics and video of herself riding in a slingshot car.  The singer had Nicki Minaj's ex Safaree Samuels teach her how to drive the stick.  Mmmhmmm.
She posted the above pic and below video while explaining that she and SB are just "real friends" and they aren't sexing.
A few weeks ago, K. posted a video of herself rapping a few of SB's lyrics...and it caused tongues to wag about whether they were an item.
Oh, but K. didn't stop there: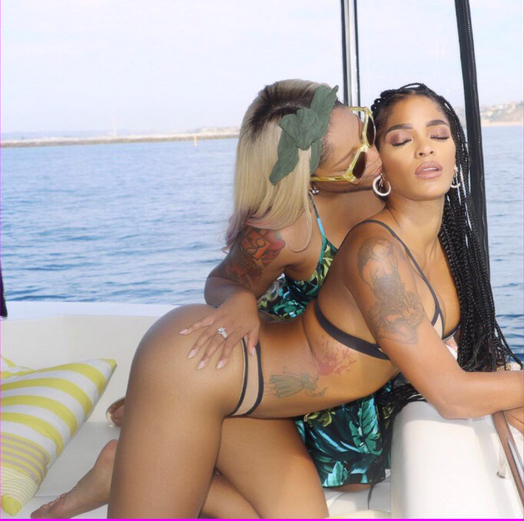 She took the cameras over to a boat to ride around with her fellow VH1 homie Joseline Hernandez.  And a little bikini action went down like this.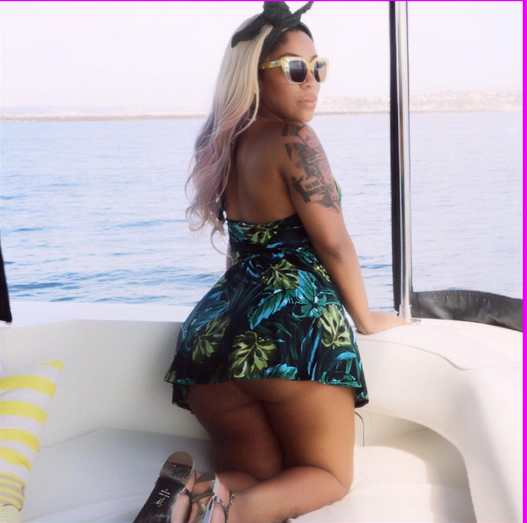 K. showed off her ASSES saying:
I'm really happy. You would think all the negative would break me, it's actually made me stronger! I just smile and know that it's bigger than me! This life is meant to be lived, and that's what I'm doing.
So there you have it.
Down in Texas: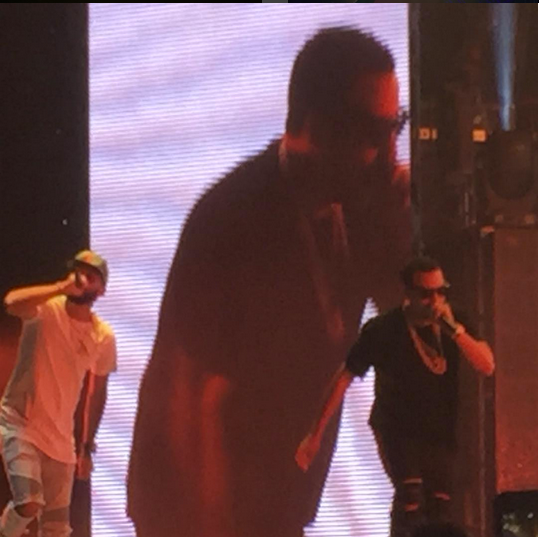 French Montana rolled into Dallas Thursday night on the One Hell of a Nite tour...with his rumored new girlfriend, billionaire heiress Dorothy Wang.  Back in July, we told you the two appeared to be on each other's radars after being caught on a dinner date together.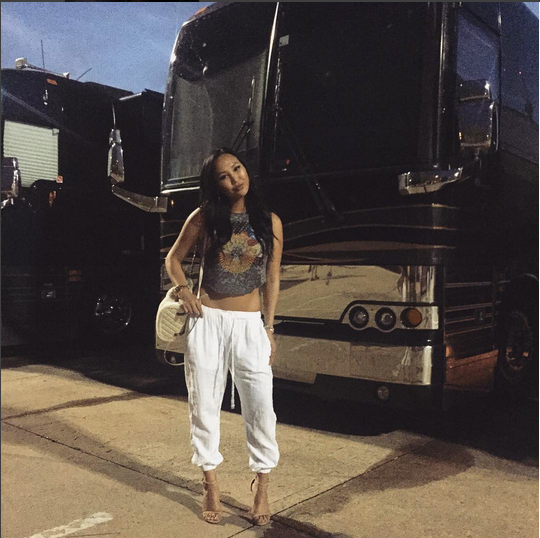 Fast forward to Thursday night when the "Rich Kids of Beverly Hills" star posted pics at the Gexa Energy Pavilion by the tour buses, talking about how she's now "on a hip hop tour." 
She said:
Last time I was in Dallas, I was attending Southern Methodist University (I transferred to USC my sophomore year)... And now I'm on a hip hop tour #goals #himom #onehellofanitetour Holla at ya when I come off tour #alwayswantedtosaythat
And she didn't stop there.  She posted more pics inside French's tour bus: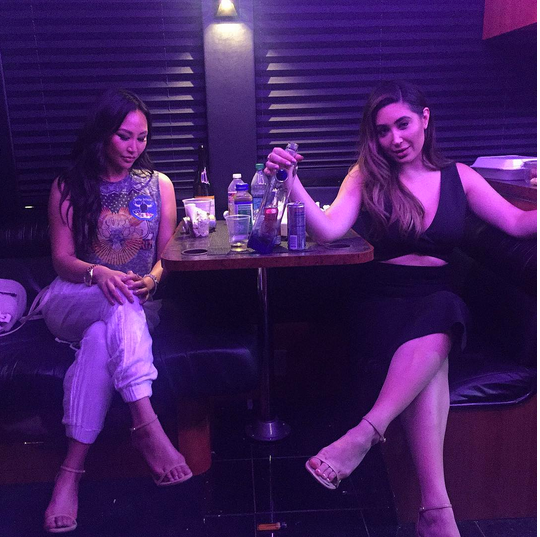 Not Coke girl Presidents chile.
We guess this is getting serious....
Photos: K. Michelle's IG/Dorothy's IG