It's still warm enough to wear sexy dresses and open toes, and we've spotted Rihanna, Naomi Campbell and Amber Rose rocking some of the season's latest looks and showing off their killer legs.  More inside...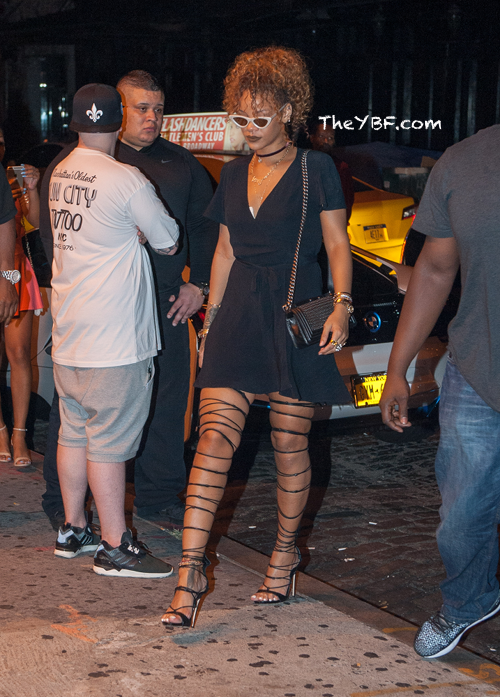 International fashion icon Rihanna painted the town red last night, attending several NYC hot spots with her close circle of friends.  What did she rock for the occasion?  We're glad you asked....
She wore a flirty 2015 Reformation wrap dress which she paired with a Dior mini bag (you'll recall she's the face of Dior) and DSquared Strappy Sandals from the Pre-Fall 2015 collection.  Those straps went all the way up-to-there:
HOT.  RiRi began her evening at Gramercy Theatre where she watched rapper and her close friend Travis Scott perform. From there, she headed to Catch where her bestie Melissa Forde hosted a party.
But the night was still young so she, Melissa and Travis headed over to The Spotted Pig where they dined with Kanye West. #Jealous
How did YOU spend your Sunday evening?
In case you missed it, Travis has been touched by some controversy. Negative comments he made during a concert in March 2015 have come back to haunt him. A video shows him telling a crowd "I ain't cool with none of you f*ggots who just sitting here looking like a bunch of queers."
Well....the clip recently made a few rounds on social media, forcing Travis to apologize.
crackheads in their daily habitat. pic.twitter.com/gKExbOlaca

— ️ (@nickicomments) September 7, 2015
Via Twitter he said: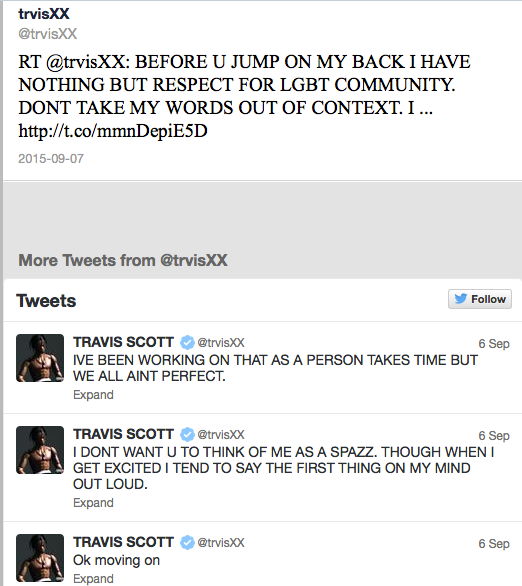 In Dublin, Ireland.....
Supermodel Naomi Campbell (wearing Alexander McQueen) headed to The Merrion Hotel yesterday for a very special announcement.
She's been revealed as new face of Newbridge Silverware. Yes...at 45-years-old Naomi is still slaying and snatching contracts (and a few wigs too).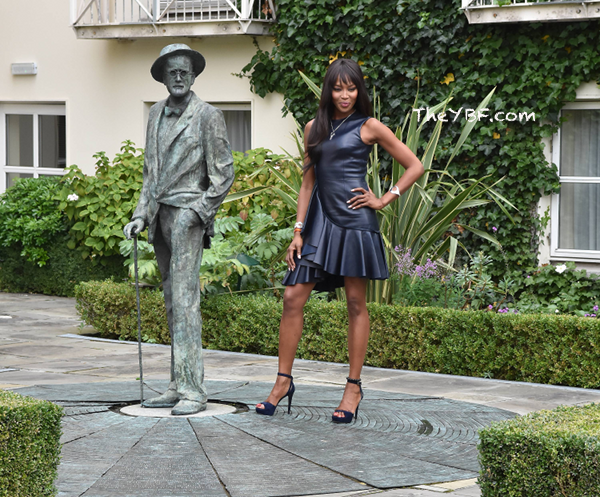 In case you're keeping score, Naomi is currently the face of the Italian luxury lingerie brand La Perla, clothing and merchandise giant Burberry, and it's rumored her Newbridge deal cost the company $220K!
In Times Square....
Amber Rose was spotted leaving MTV Studios with tv personality Nessa.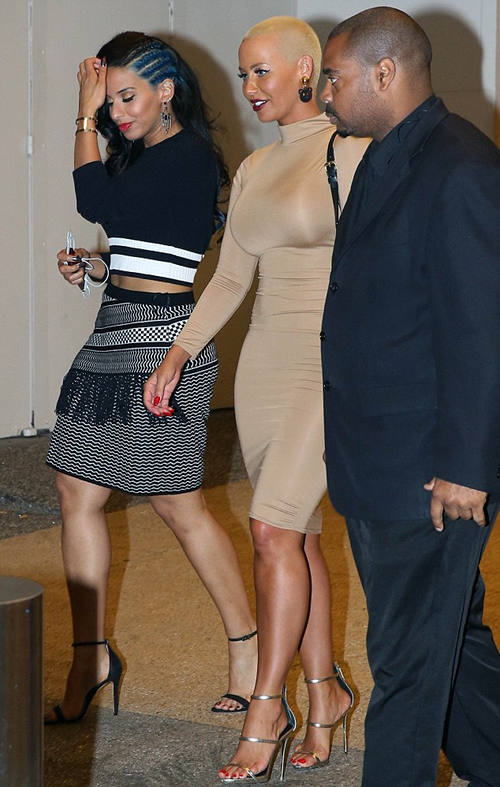 Amber was in town to tape an appearance on "Girl Code" where she touted her upcoming "LA SlutWalk" and forthcoming manual How To Be A Bad Bitch.
For folks who don't take Amber seriously, it's worth reporting that her slut walk SOLD OUT.  That's right....over 6,000 people are already on board to join her and attack double standards.
Do you boo.
Photos via WENN/Splash