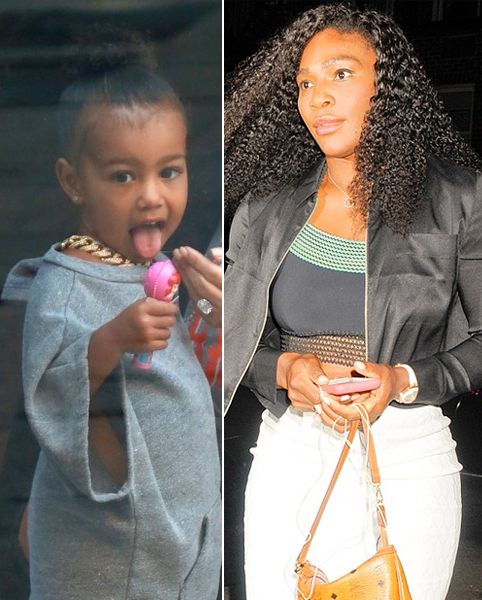 North West brings the toddler cuteness while making rounds with her mom in NYC. Later, Serena Williams links up with Kim Kardashian West for dinner before her big tennis match at the U.S. Open. Pics inside….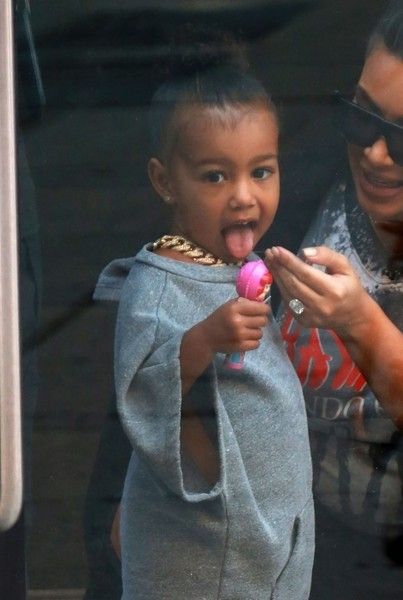 Cutie patootie!
Little North West was all about having fun with the photogs yesterday. And it has us collectively saying "AWWW!"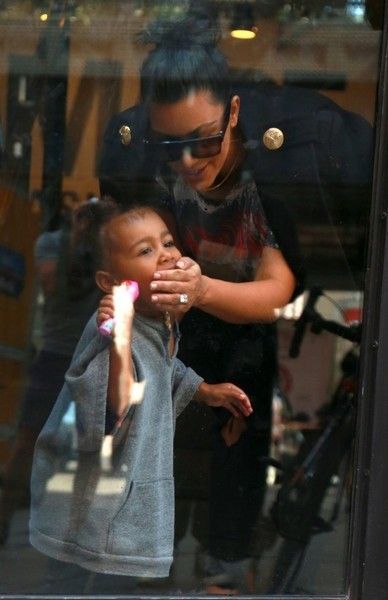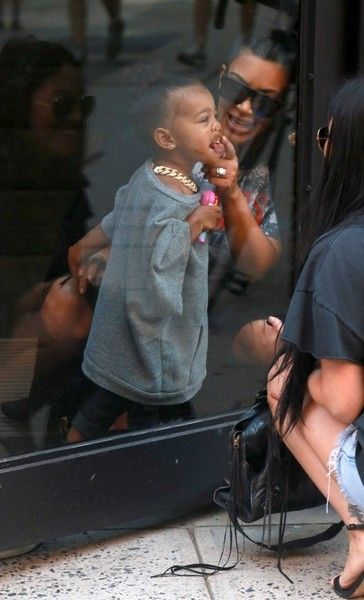 The 2-year-old tot and her mom Kim Kardashian West were spotted making rounds in NYC on Labor Day. And Nori brought the toddler cuteness…sticking her tongue out at the paps through a glass window! Ha!
How adorbs is she dressed in a replica of dad's outfit he always wears?!
Nori took a page out of her father Kanye West's fashion book rocking an ensemble very similar to her pops favorite go-to outfit. The little fashionista was spotted wearing a oversized gray shirt, black leather trousers, black boots and a chunky gold chain around her neck.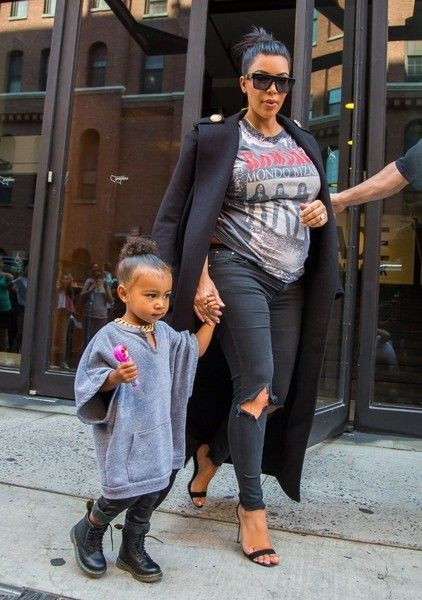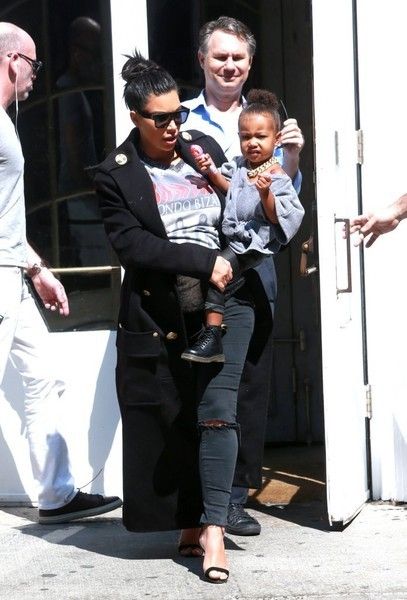 Her pregnant mom showed off her growing belly in a Ramones Mondo Bizarro vintage t shirt, black cut-up jeans and a black trench coat. It was pretty hot in NYC yesterday, but you know how celebs like to stay "ahead" of the fashion game. Fall is right around the corner, so we assume Kim K is getting a head start.
That night...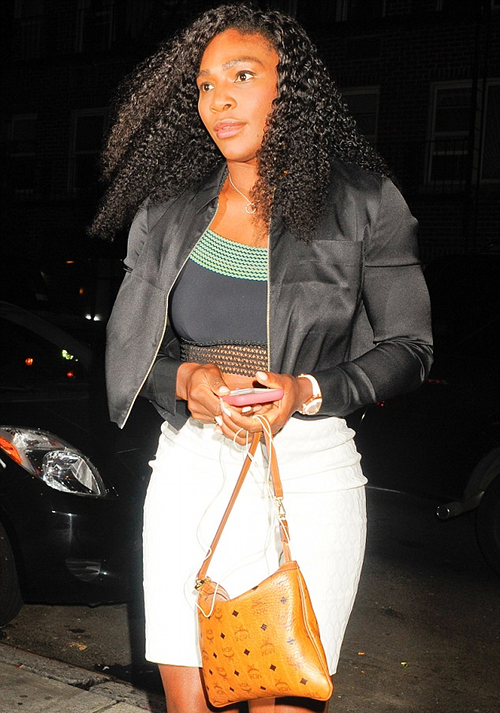 Tennis champion Serena Williams opted for a night out on the town before she hits the court tonight to battle against her sister Venus Williams in the U.S. Open.
The 21-time Grand Slam champion linked up with her friend Kim K for a girls' night out at the posh Carbone restaurant for some Italian eats. Chick showed off her killer abs in a crop top shirt, styled with a high-waisted skirt while comfortably rounding out her look with a pair of sneakers.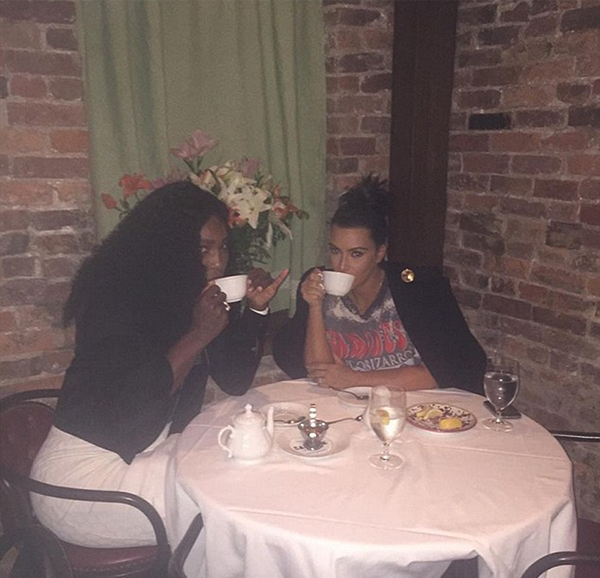 The ladies chopped it over over a cup of tea where Kim K captioned, "Sipping & spilling the tea tonight with Serena".  Yep, they're still friends, interestingly.

Tonight is the night! The Williams sisters will hit the tennis court in the 2015 U.S. Open Tennis Championship quarterfinals at 7:00pm ET. Serena will attempt to move one more step closer to becoming the first player since Steffi Graf to complete the calendar-year grand slam. And we will totally be watching.
Good luck ladies!
Photos: Splash/WENN/Kim's IG