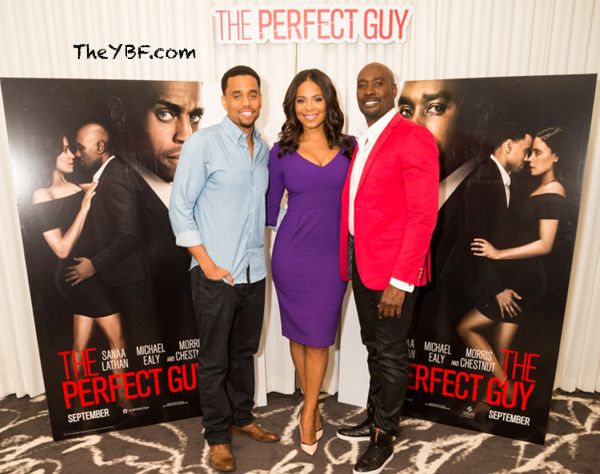 "The Perfect Guy" is on the way, which means we're about to book it to the theater to soak in all the sexiness that's about to be on that movie screen.  Check out the luckiest girl in the business, Sanaa Lathan, posing it up in a promo shoot with her hot co-stars Michael Ealy and Morris Chestnut inside...
Sanaa Lathan brought her fabness to The Perfect Guy photocall and signing yesterday...and we're still waiting on this chick to write a book on how to be flawless at all times.  Sober or tipsy.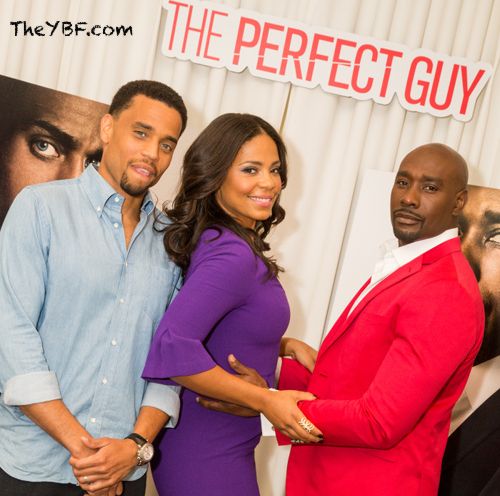 While the fellas are vying for the love of Sanaa on screen...to the point of having a fatal attraction...everybody's all good off screen and long time friends who have co-starred in plenty of movies together.
Hair guru Kim Kimble took a break from her reality show "L.A. Hair" to make Sanaa look like perfection.
By the way, the hustle never stops for any of these actors.  Michael Ealy just started filming his new stint as the star of season 2 of ABC's "Secrets & Lies."  Morris' new Fox show "Rosewood" premieres September 23rd.  Sanaa is gearing up to film a couple new 2016 box office hits: Now You See Me: The Second Act and The Best Man Wedding.
The Perfect Guy thriller premieres September 11th.
Photos: WENN