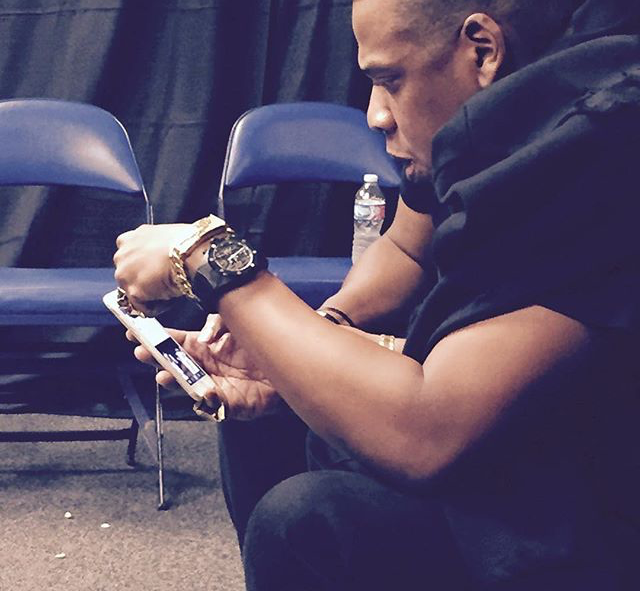 Jay Z has joined Instagram y'all! Find out his IG handle and peep the epicness that occurred when J. Cole brought his Forest Hills Drive Tour to his hometown of Fayetteville, North Carolina last night inside….
Nearly three years after his wife Beyonce started snapping it up for the 'gram, Jay Z is now following suit.
Yesterday, we got word that Mr. Carter has joined the masses and created an Instagram account. His handle? @HovSince96 – how appropriate.
Hov has already put up his first post too. In remembrance of iconic Pop singer Michael Jackson, the "Tom Ford" rapper posted up a birthday tribute to the late legend:
He captioned, "Happy Birthday to the King! This may be my first and last post."
Sooooo...don't get your hopes up. It doesn't look like we'll be hopping on our timelines to see the latest flicks from Jay's personal stash.
Music exec and Jay's long time friend Michael Kyser confirmed that @HovSince96 is Hov's official account, posting up a picture of the Hip Hop mogul as he made his first post: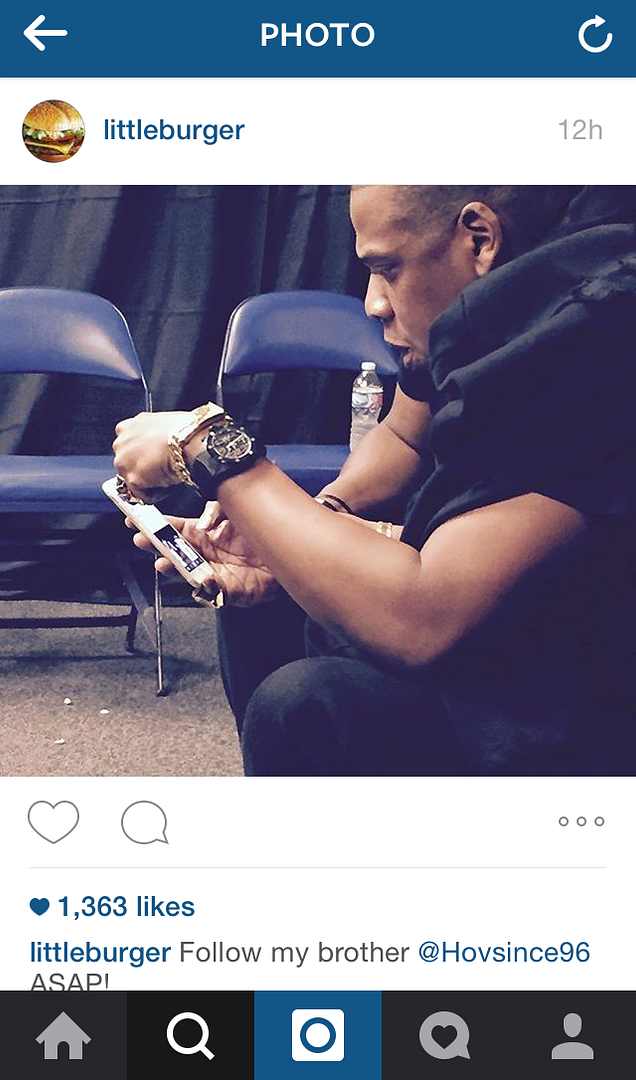 At the time of this post, he has about 95,300 followers and he's following five accounts. His starting five includes his wife Beyonce (of course), his photogrpaher Lenny Santigo (and Adrienne Bailon's fiance), Michael Kyser, Roc Nation, and Executive Assistant at Roc Apparel Group Emory Jones.
Although Jay said his first post may be his first and last, are you still going to follow him? You never know, he might surprise folks one day.
Meanwhile....
After hopping on one of the most popular social media networks, Jay was full of more surprises.
Last night, J. Cole returned to his hometown of Fayetteville, NC on his Forest Hills Drive Tour at the Crown Coliseum. And he brought out the BIG guns for the sold-out show. The Roc Nation rapper brought out Roc head honcho Jay Z, Drake AND Big Sean for an epic night for concertgoers.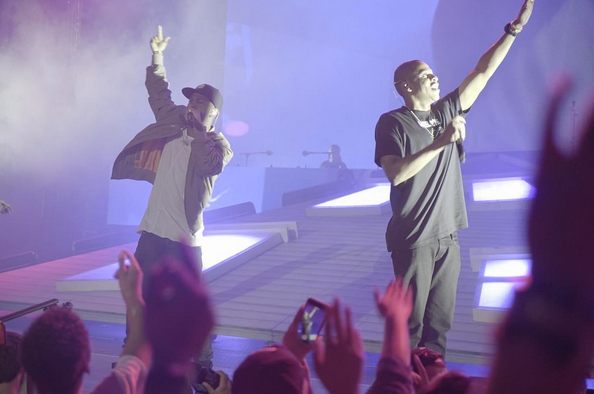 The crowd went INSANE when Mr. Carter and Big Sean joined J Cole on stage to perform "IDFWU!" They then performed "Clique" and a few other tracks before Drizzy slid on stage.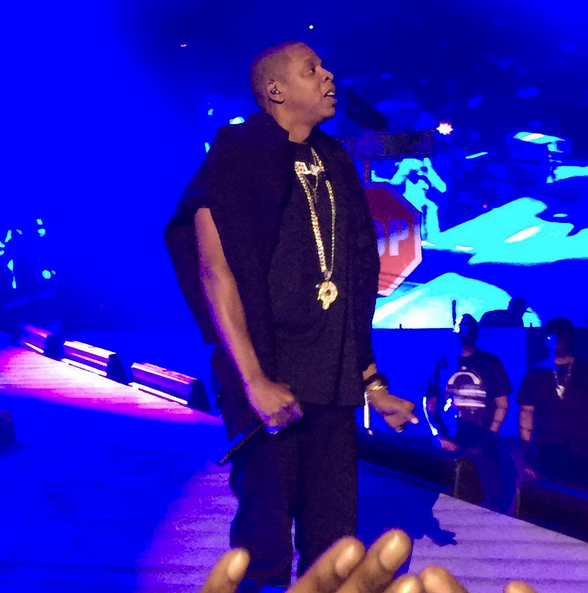 Young Money emcee Drake rocked the mic with "Energy." He also performed "Know Yourself," the Meek Mill diss track "Back to Back," (where he spit a few new bars) and he dropped his verse on Fetty Wap's "My Way."
Peep a few clips from the show below.
Jay Z makes his entrance: 
Drizzy tells J. Cole he wants to be invited to his wedding:
Backstage...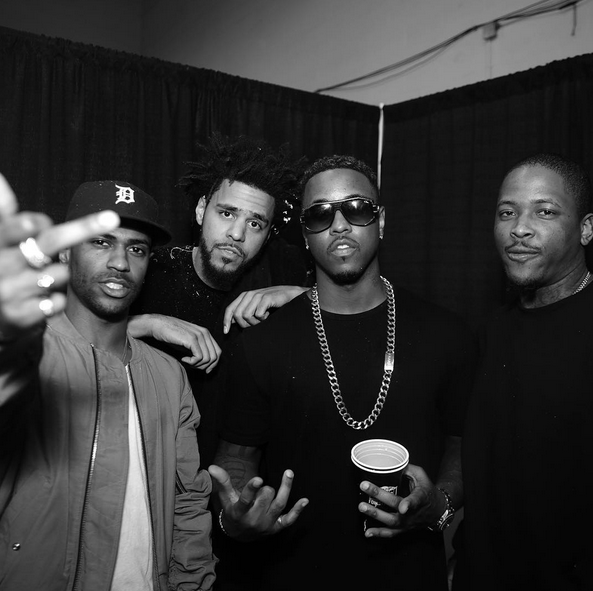 Big Sean and J. Cole snapped it up backstage with Jeremih and YG who also performed last night. Fun times.
Photos: Big Sean's IG/@littleburger/@djmobeatz/@motivated90/@zenomania