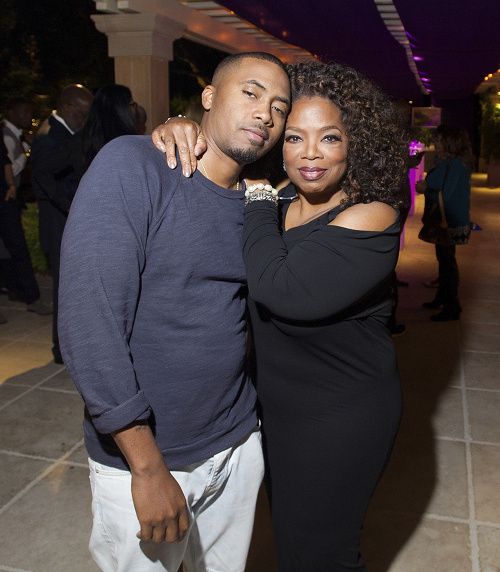 Oprah Winfrey's OWN is debuting a spiritual mini-series named "Belief" and Nas was among the A-listers invited to her private screening. See pics from inside the event inside and watch Jason Derulo diss a groupie...
OWN: Oprah Winfrey Network will take viewers on a seven day spiritual journey starting October 18th at 8pm ET/PT with the debut of "Belief."  "Belief" features some of the world's most fascinating spiritual journeys told through the eyes of the believers. Afterwards
Silicon Valley-based venture capital firm Andreessen Horowitz held a special screening of "Belief" last night at the Fox Theatre in Redwood City, California with more than 1,000 attendees, including Nas.  In the photo above, he posed with Erik Logan, President of OWN and Harpo Studios, Ben Horowitz and got photobombed by Oprah.
The screening of the premiere episode was followed by a conversation with Oprah and Andreessen Horowitz co-founder and partner Ben Horowitz.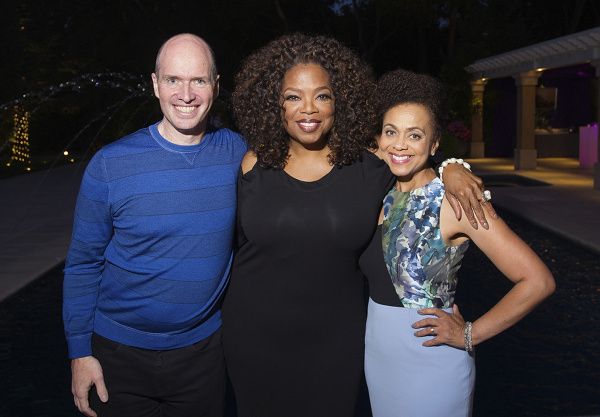 After the screening, a small group of attendees went to an intimate dinner at the home of Ben and Felicia Horowitz (above) in Atherton, CA. In the pic below, Oprah poses with Arianna Huffington poses with LinkedIn CEO Jeff Weiner, and his wife Lisette Weiner.
Nas was't the only artist that had cameras in a tizzy yesterday.
It sucks to be the left-out friend.  Today we've got a groupie tale from Hollywood that's both sad and funny.....it's a club dramedy!
In the clip above, a shirtless Jason Derulo is seen walking out of Argyle Nightclub in Hollywood and hopping into his limo with his crew and 5 girls. But there was drama outside the car!
It seems as though the ladies inside the vehicle decided to "ditch" their girlfriend and party with Jason...but they didn't tell her. The limo drives off and leaves her stranded at the club!  SMH...we guess she wasn't...something...enough.  She claims Jason "made her come there" then acted like he didn't even know her.
To make matters worse, one of the ladies texts the "ditched" gal and tells her she could take an Uber. 
"What about your friends...."
 
Photos via Nas Instagram/OWN/Josh Edelson