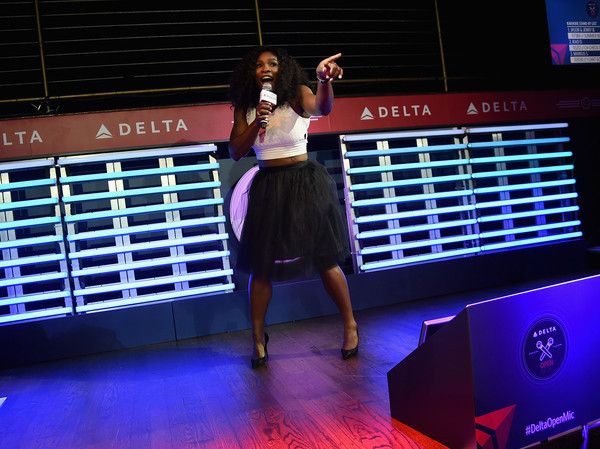 Jay Z and a few Roc Nation Sports execs turned out to support their client Miguel Cotto during his pre-fight press conference. Watch the video inside and see Serena Williams, Estelle, and Laverne Cox and karaoke.
There's much more to Serena Williams than meets the eye.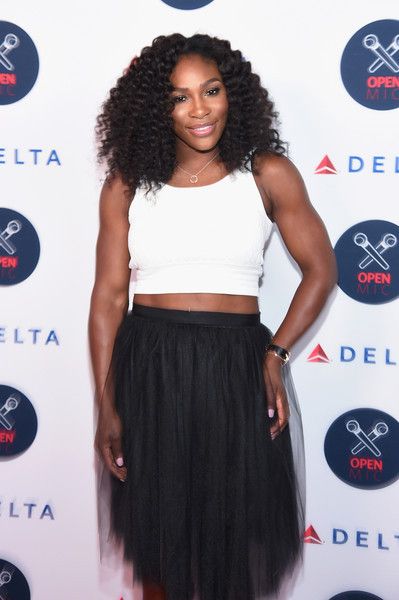 It's plain to see that she's one of the most incredible athletes in the world.  Peep her winning her 6th Wimbledon championship here!  It's plain to see that she's a sexy lady who can rock out in a high fashion magazine spread.  See her New York Magazine shoot here. But.....did you know she sings too?
While having a little fun before she heads off to the U.S. Open (August 31st), she did her best "Little Mermaid" impression during last night's Delta Air Lines karaoke event.
In the clip above, you'll see Serena doing a stirring rendition of "Under The Sea" that'll make you want to grab a pair of fins!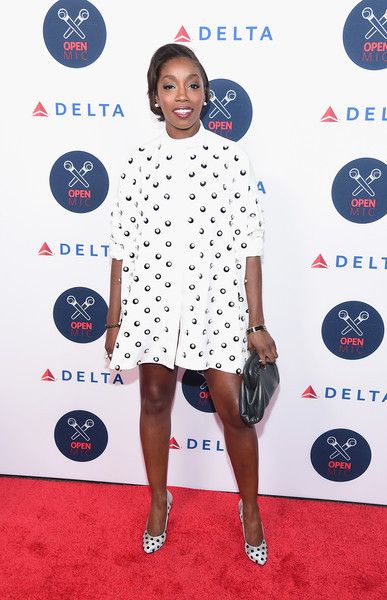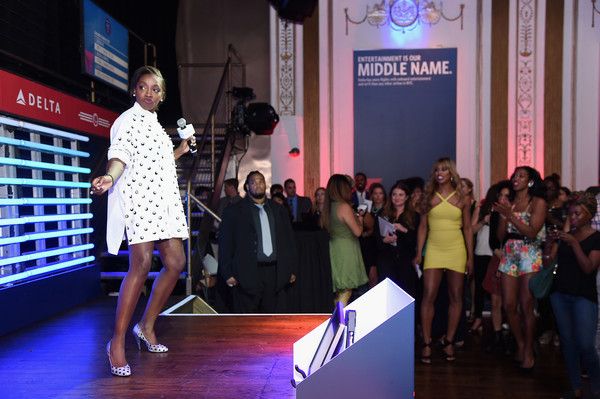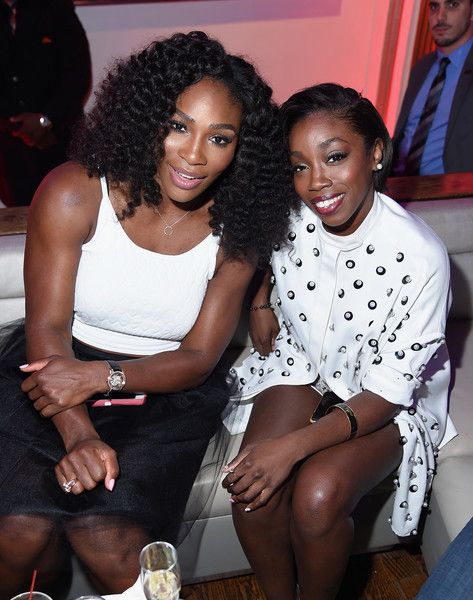 Serena, who was honored during the event, was joined by a few of her celebrity friends, including Grammy-winner Estelle.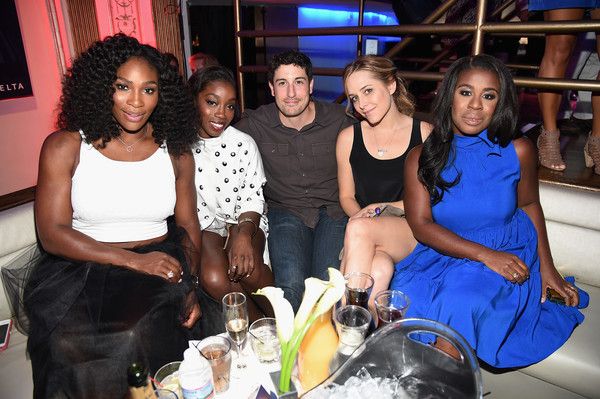 We also spotted Jason Biggs, Jenny Mollen and Emmy-winner Uzo Aduba.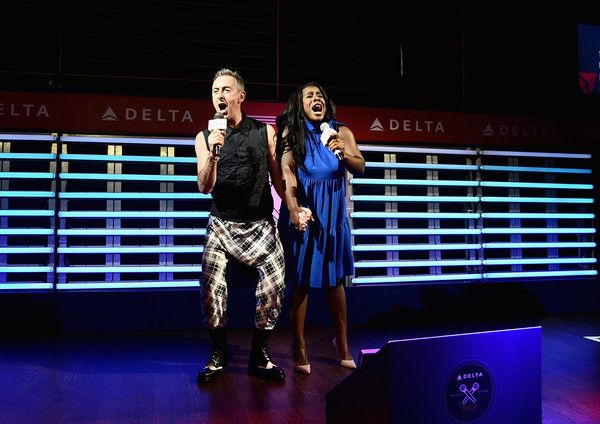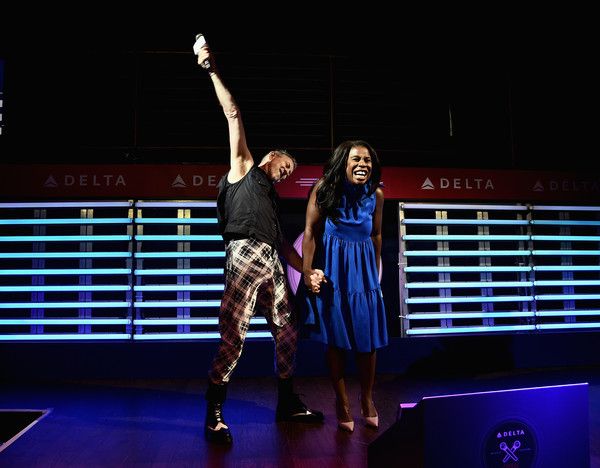 Uzo performed a duet with "The Good Wife" star Alan Cumming. It looks like they really "committed" to the performance. 
"SNL" funnyman Jay Pharoah did a few of his world-famous impressions.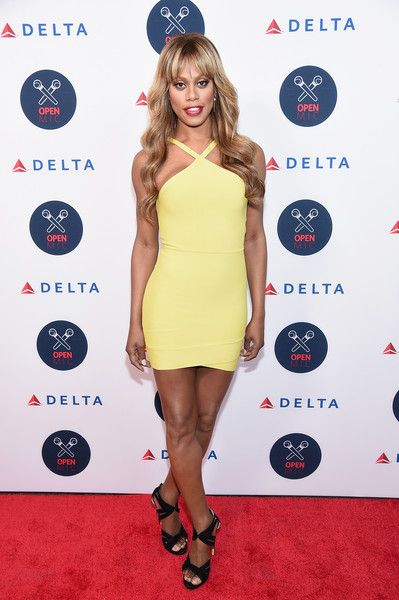 Emmy-nominated actress Laverne Cox was hostess and MC for the evening. And she looks awesome!  
Former "The View" co-host Rosie Perez came out to celebrate Serena.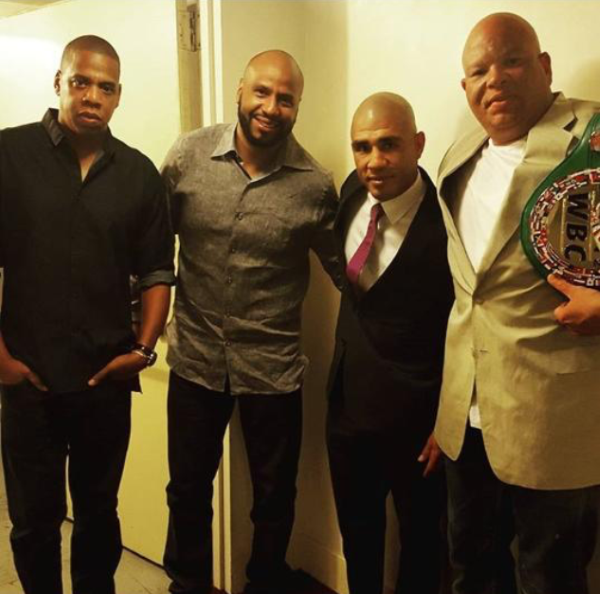 Puerto Rican bixing sensation Miguel Cotto, a Roc Nation Sports client, got suited up for a press conference to promote his HBO super fight with Saul (Canelo) Alvarez on Nov. 21st at Mandalay Bay in Las Vegas yesterday.
With Jay Z sitting in the front row, Miguel (40-4, 33 knockouts), told the room that he's very confident about the upcoming bout. 
"I think the Miguel Cotto you saw in the last three fights is a different Miguel Cotto than you saw before (against Mayweather)," I know anything can happen the night of the fight.. But I can handle whatever Canelo brings. I never go into a fight talking about knockout. I prepare myself for a hard fight. But if I catch him with a good punch, I'm going for him."
Roc Nation Sports, who signed Miguel to a lucrative contract back in March, are banking on him to anchor its new boxing division.
Michael Yormark, president of Roc Nation said earlier,"This is our one year anniversary almost to the day of entering the boxing business. We look forward to promoting the fight of the year."
In the pic atop, they captioned "Great to see #LaFamilia @rocnation #CottoCanelo see you all soon! @TheRealPecas @gabypenagaricano"
Photo via Getty/therealpecas Instagram