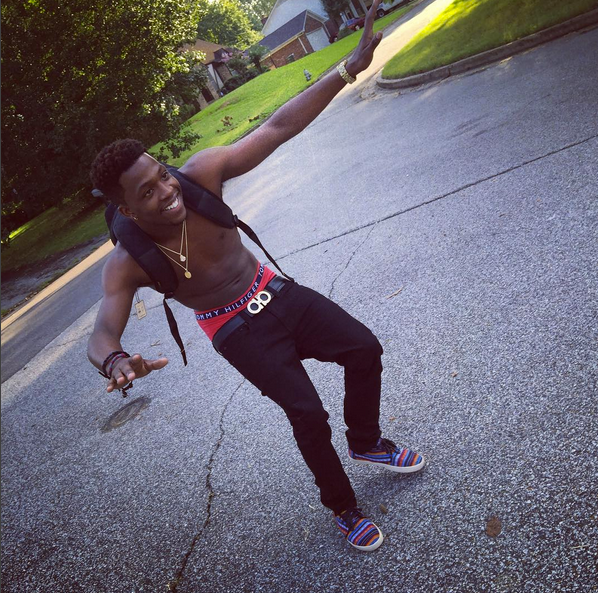 Whoops! Chris Brown ripped his pants busting the "Hit The Quan" dance during a recent show. And iHeart Memphis (the creator of the dance) has a few words of advice for Breezy when performing the latest dance craze. Find out what he said and peep pics of Mary J. Blige, Uzo Aduba and Chris Rock joining Taylor Swift on stage in L.A. inside…
It appears Chris Brown has added the latest dance craze "Hit The Quan" to his "One Hell of a Nite" show. During his performance in Bridgeport, CT last night, Breezy bust his rendition of the dance where he suffered a wardrobe malfunction. His pants RIPPED. Check it:
Bloop! Luckily he was wearing underwear (unlike Lenny Kravitz). Well, the dance creator/rapper iHeart Memphis caught wind of Breezy's mishap and has a few words of advice when doing his dance—NO SKINNY JEANS:
Ha!
Next stop? Breezy and co. will rock the stage at the PNC Bank Arts Center in Holmdel, New Jersey on Wednesday (August 26th).
On a stage in L.A.....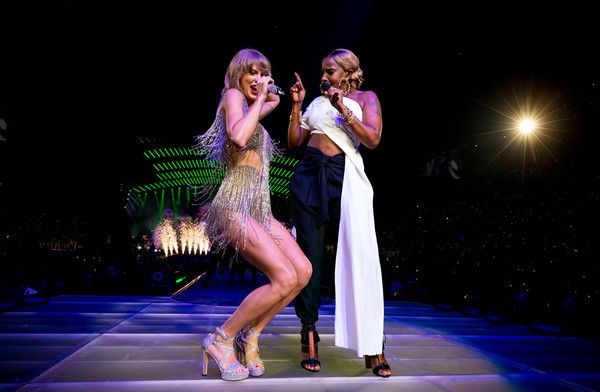 Over the weekend, Taylor Swift rolled through The Staples Center for a sold-out show on her 1989 World Tour Live.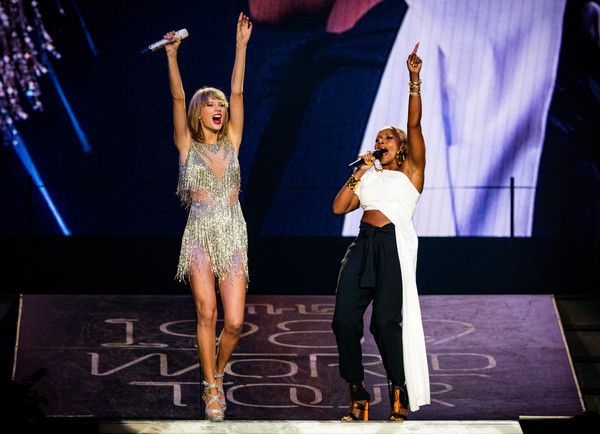 For another special surprise following Kobe Bryant's guest appearance, the "Bad Blood" singer brought out the Queen of Hip Hop Soul Mary J. Blige to spice up her set. And the crowd went wild once Mary stepped out on the stage.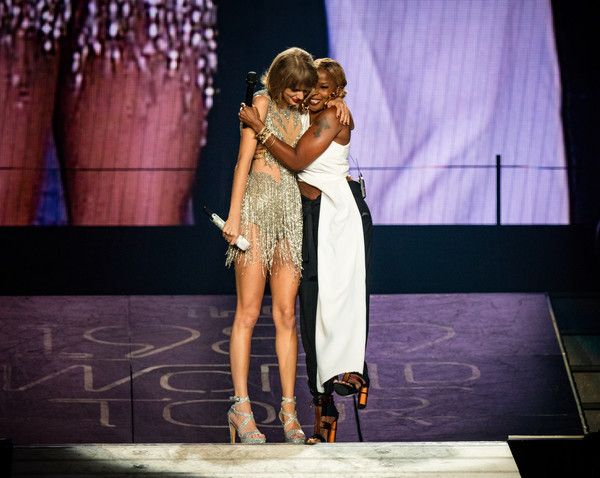 The Soulful songstress and the Pop princess rocked the house performing a duet of Mary's single "Doubt," (from The London Sessions), then they hyped up the crowd with a performance of Mary's 2001 hit "Family Affair."
Peep a few clips below:
Also joining Taylor on stage....
"Orange Is The New Black" star and EMMY winner Uzo Aduba (looking awesome in a red jumpsuit) totally owned the stage singing a duet of Taylor's 2008 hit single "White Horse." Check it:
And for another guest appearance...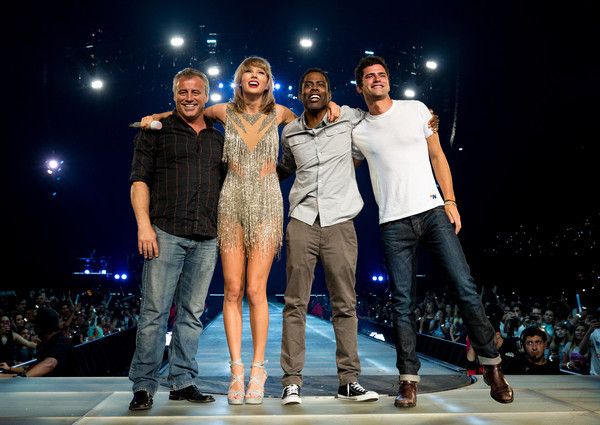 Funnyman Chris Rock hit the stage with actor Matt LeBlanc and model Sean O'Pry during Taylor's performance of "Style." Fun times.
Photos: Getty/iHeart Memphis' IG