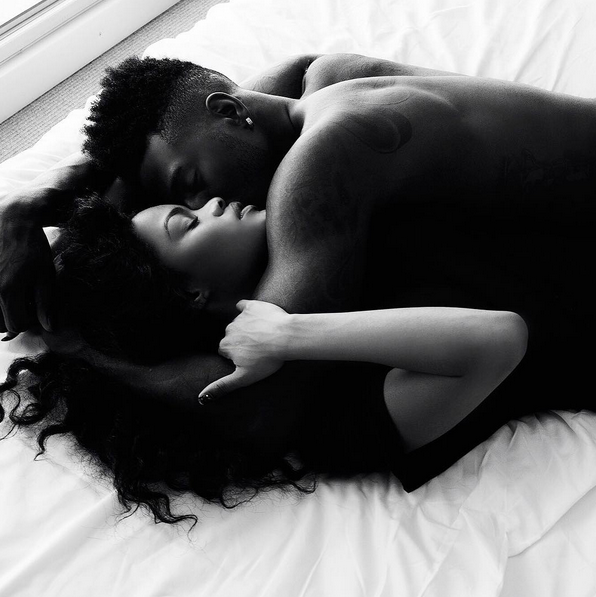 Teyana Taylor wants y'all to know she is NOT pregnant…despite what some blogs are reporting. Find out how she shut down the pregnancy chatter and hear her boyfriend Iman Shumpert's new track "290 West" where he's calling out all freeloaders inside…..
Unconfirmed rumors began floating around on the Internet yesterday claiming R&B singer Teyana Taylor was pregnant with her NBA baller boo Iman Shumpert's baby. But Teyana quickly shut that ish down.
According to The Shade Room, she was supposedly 4 months along and said would officially announce she was pregnant after coming off of Chris Brown's "One Hell Of A Nite" tour. The site reported (and deleted) on Instagram:
Teyana Taylor is currently four months pregnant with Iman Shumpert's baby. She's been telling close friends and family and plans to announce the news after the Chris Brown Tour that she's currently on! You can tell from her Instagram that she hasn't been posting pictures that show her belly for the last five weeks, we're told that's because she's already starting to show! Congrats to the couple on their new bundle of joy!
Well…the "Maybe" songstress squashed the pregnancy rumors…with receipts: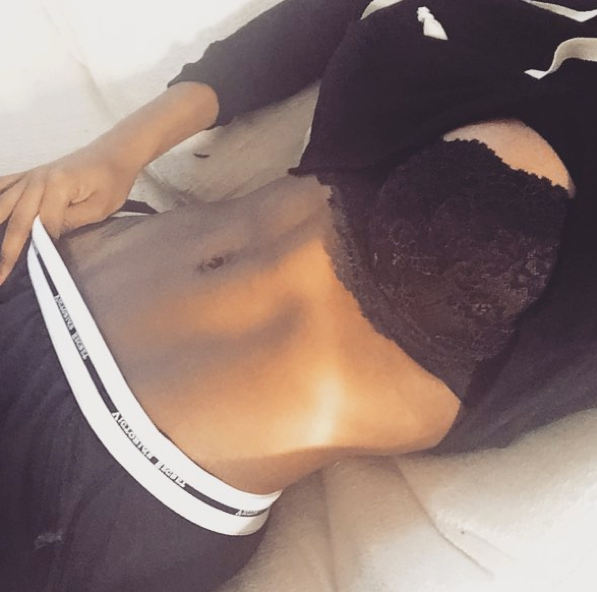 She posted up a picture of her rock hard abs on Instagram with the caption, "Thursday no throwback bih #RuthlessRecords #StraightOuttaSources".
Bloop!
In music news...
Cleveland Cavaliers player Iman Shumpert does more than dribble a ball down the court. Dude also likes to rap. Who knew?
Yesterday, Teyanas boyfriend released a new track titled "290 West" and he's calling out anyone looking to hit him up for some money. Why? Maybe because he recently signed a lucrative 4-year $40 million contract with the Cavs. Folks must be coming out the woodwork trying to get a piece of the pie. And Iman isn't having it.
On the track, Iman calls out family, friends and anyone else who's looking for a handout. In so many words, he's NOT the one. Check it above.
We wonder if Tey and Iman will do a love track in the future....
Photos: Teyana's IG/Iman's IG