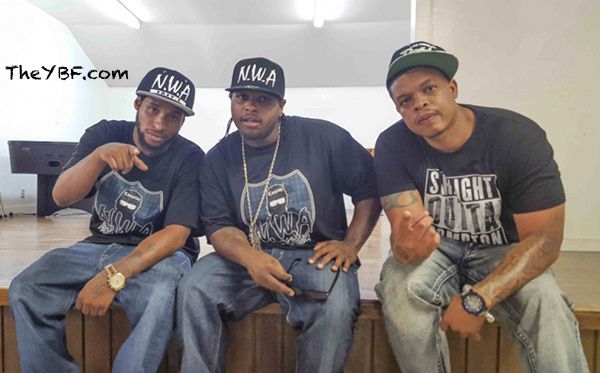 We've got a "Straight Outta Compton" roundup with the kids of Eazy E and Dr. Dre (Curtis Young, Lil Eazy-E & Baby Eazy-E) out and about, E's daughter E.B. tweeting about the film and Michel'le speaking about the abuse she suffered. More inside....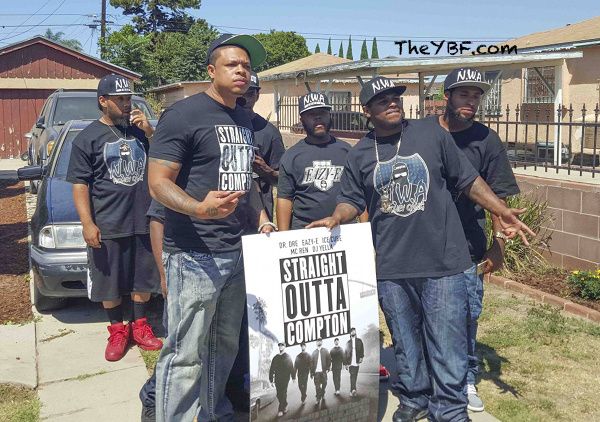 Since the release of Straight Outta Compton, the offspring of several NWA members have found ways to increase their social media followers and raise awareness about their own projects.  And we're not mad at them.  Why not?
Yesterday, the sons of Dr. Dre and Easy E (Curtis Young, Lil Eazy-E , Eric Wright Jr. and Baby Eazy-E), were out and about in Compton.
While hanging out in the neighborhood, they signed autographs and movie memorabilia for fans.  Ummm....they've got fans?  #noshade
Eazy E's daughter, an aspiring rapper who goes by E.B., has a few comments about the film....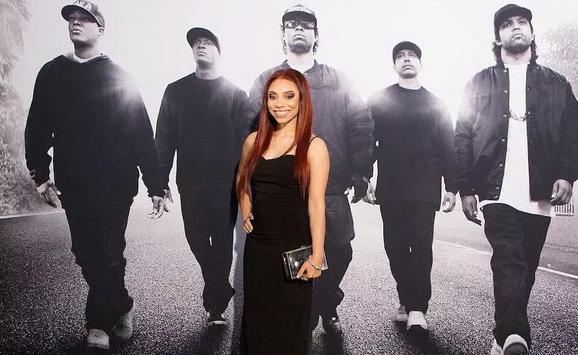 Over on Twitter, E.B. made it a point to say she really enjoyed the film, but it left out some key points about her dad's life that she wants to highlight in a documentary she's working on. Plug your project E.B.!
Also, she threw a lot of shade at his first wife Tomica whom she claims ruined her father's legacy.
Meanwhile, "R&B Divas LA" songstress Michel'le wasn't surprised that her "story" didn't make the final cut of Straight Outta Compton.  Find out why ...
During promo for Straight Outta Compton, Dr. Dre finally opened up about allegations of abuse regarding former tv personality Dee Barnes and his longtime girlfriend Michel'le.  He told ROLLING STONE,
"I made some fucking horrible mistakes in my life," says Dre. "I was young, fucking stupid. I would say all the allegations aren't true – some of them are. Those are some of the things that I would like to take back. It was really fucked up. But I paid for those mistakes, and there's no way in hell that I will ever make another mistake like that again."
But, if you were one of the millions of folks who helped the film gross $60.5 last weekend, you might not know there was a Dee Barnes or a Michel'le.  Why?
Well....the movie is told from Ice Cube and Dre's perspective for one. And two...men who abuse women don't usually like to talk about it.
Recently, singer and "R&B Divas: LA" star Michel'le, did an interview with VLAD TV about being left out of the film.  She was mentioned a few times in the movie as being part of the label, but she was never actually portrayed.  And she wasn't surprised by it. "Why would [Dr.] Dre put me in it? I mean 'cause if they start from where they start from I was just a quiet girlfriend who got beat up and told to shut up."
She added,
"My part really has no value to what they really wanna talk about...unless they want talk.  I don't know."
By the way, you'll recall that Michel'le has a child with Dr. Dre and a child with Suge Knight, and she says the siblings are VERY close.
Photos via Michel'le Instagram/WENN