"Extant" star Halle Berry appeared on "Jimmy Kimmel Live" last night looking like perfection.  She was there to chat it up about her CBS series, but we can't get over how good she looks!  Check out the timeless beauty dishing on her time as a high school mascot inside AND the return of her wedding ring...
About last night......Oscar-winning actress Halle Berry stopped by "Jimmy Kimmel Live!" in Los Angeles.  And yes, this is what the 49-year-old mother of two wore: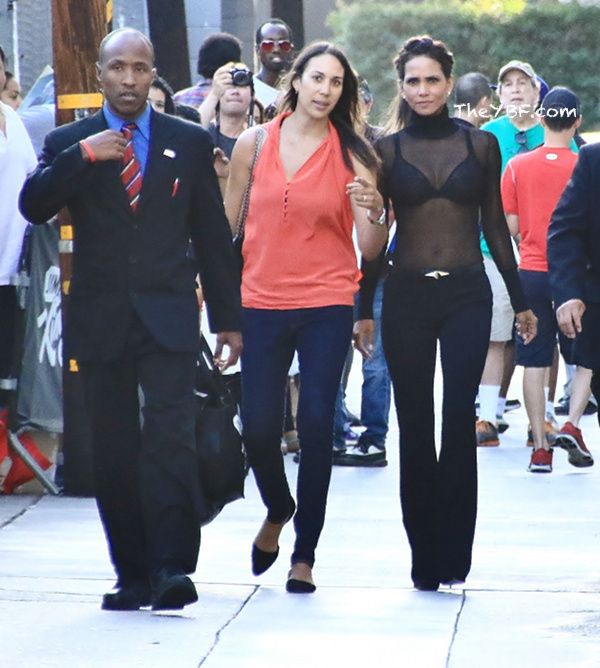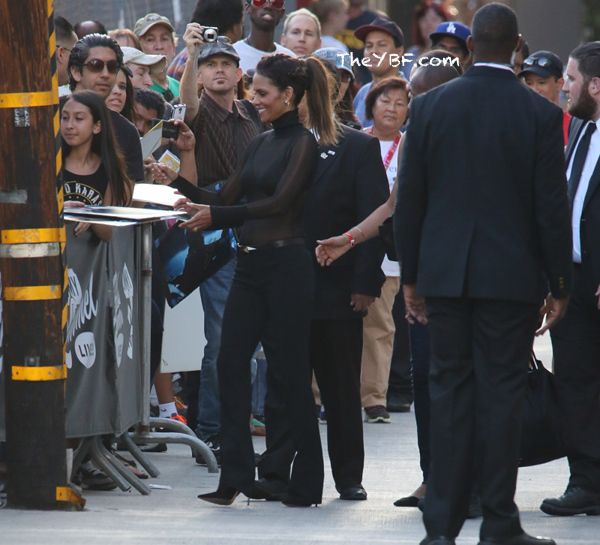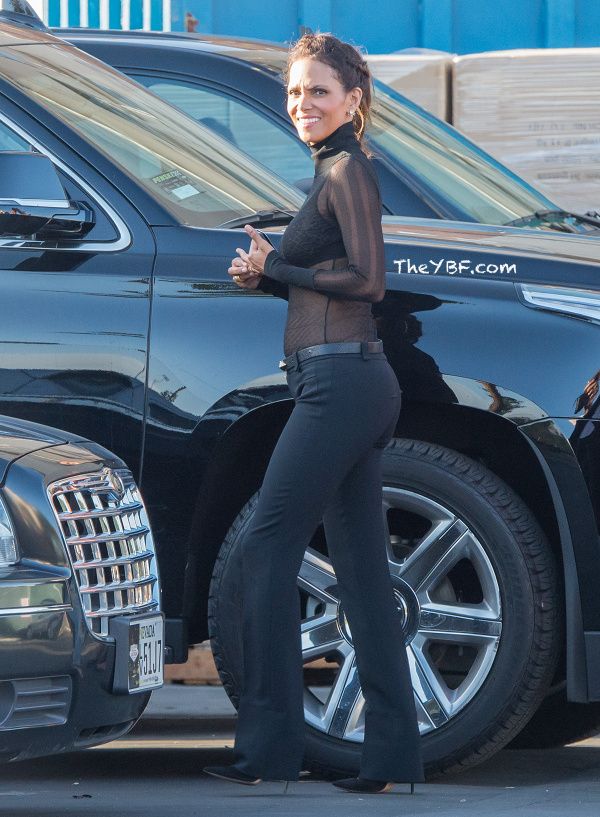 Sheesh!
Halle, who recently wrapped filming a thrilled Kidnap, was on the couch to promote her CBS series "Extant" which led to an interesting discussion about life on other planets. Basically, Halle is of the belief that somewhere in the galaxy there must be life. And Jimmy agreed.
The two also dished on their high school days in the marching band where Jimmy revealed he played the clarinet. And guess what...Halle (who was a gymnast) was her high school mascot! Jimmy then ponders why anyone would give Halle a mask to wear.
She's 49-years-old, the mother of two kids and she's barely aged since we first met her in the 90s. Werk Halle!
And yes....we peeped her ring finger and something was on there.  We told you in an earlier post that she lost her ring in Mexico, and now she's replaced it.  She had to....we're sure she's tired of the tabloids declaring that her marriage is in trouble.  Check out her interview highlights below...
Halle was her high school's mascot...
Halle believes there is life on other planets...
Photos: WENN/Splash/Pacific Coast News