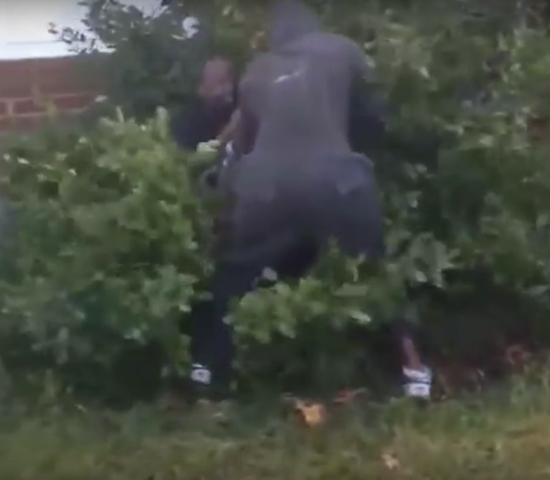 We have a few funny videos courtesy of 50 Cent and Chris Brown's daughter Royalty Brown. Come inside to see Fif horsing around with his homie Tony Yayo and cutie Royalty dancing like her pops inside…
Anything is possible when clowning around with 50 Cent. And G-Unit member Tony Yayo learned just how far he'd go.
In a video clip (thanks to VLAD), 50 Cent is seen picking up Tony Yayo (with the help of a friend) surrounded by a crew of their friends. The "Power" star then carries Yayo towards some bushes, slams him, then holds him down before walking away with a huge smile on his face. And everyone saw it! On camera. Why Fif?
Check it:
Sometimes things can just go a little too far....
In a cute kiddie video…
 
 
Cutie Royalty is picking up on some of her dad's dance moves. Chris Brown's baby girl was at home with her mom Nia and fam where she made the cutest baby dancing video. You'll see her watching her own moves in a huge mirror as she danced to the popular dance craze "Hit The Quan." It will make you smile. She's so adorbs. Check it above.
Little Royalty has likely been watching her pops put his spin on it, which he has added to his recent performances:
Ha! Like daddy, like daughter.