Kim & Kanye (we're not doing the KimYe thing here so no need to inquire) were spotted capping off their evening at Kanye's Soho apartment last night.  Pics of the ever-camera ready twosome all smiles in Manhattan....
Earlier yesterday (Wednesday), Kanye West was spotted leaving his new boo--who bears his initials on her ears--Kim Kardashian's hotel.  With no Kim in sight.  Kim was spotted leaving minutes later.  Not sure what they're being secretive about all of a sudden.
But late last night, the duo was anything but "way too cold" for each other as they, once again, held hands looking intensely into each others eyes as the paparazzi snapped clicks of every passing intimate moment as they entered 'Ye's apartment.
In her suede platform Louboutin pumps and a flared pale pink quilted skirt and small Chanel purse, Kim was lead about by the neon yellow sneaker wearing "Mercy" rapper last night.  We're really just here for 'Ye's sneakers.
Pics of the couple leaving Kim's Four Seasons Hotel earlier in the day--separately: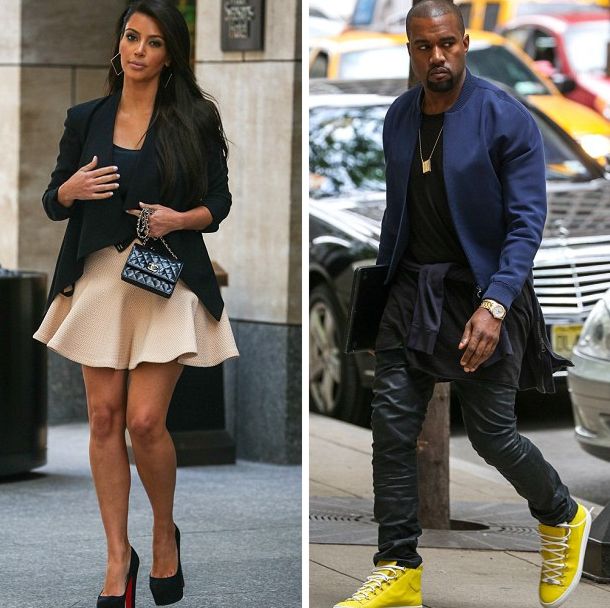 I guess...
And based on what his exes have said about Kanye's alleged bedroom antics, we're sure ish is getting turned out with these two.  Just sayin'....
Pics via SPLASH