R&B singer Bobby Brown made his first public appearance since the tragic death of his daughter Bobbi Kristina Brown.  See the candids inside...
Yesterday, singer Bobby Brown was spotted outside of the Ha Ha Cafe comedy club in North Hollywood, California.  Thankfully, he seemed to be in good spirits as he posed for pictures with fans.
According to PEOPLE,"He was in a good mood," said one source. "He was jovial," a second onlooker added. "He was fairly open with his feelings with fans, stating that he was heartbroken."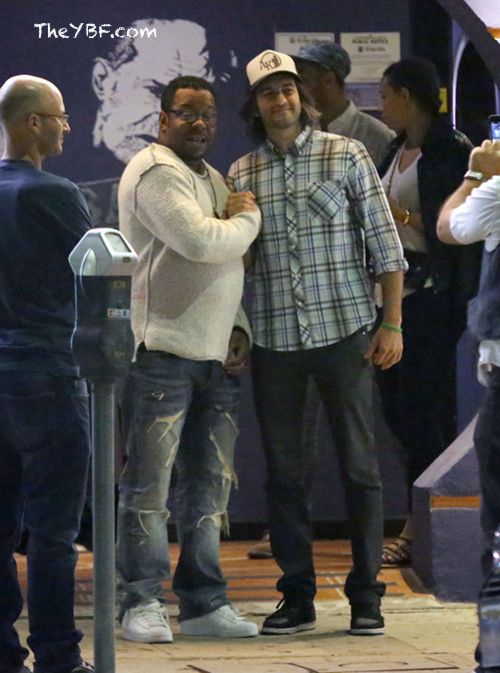 This is the first time we've seen Bobby out since he laid his daughter Bobbi Kristina to rest (see the funeral post here).  In the days following the funeral, there have been reports that an undisclosed party has been shopping a photo of Bobbi Kris in her casket, dubbing it "the last picture." 
The alleged price tag is $100K but there hasn't been a buyer...yet.  However, the National Enquirer did publish a photo of Bobbi Kris lying in hospice.
Despite the tragedy, Bobby has had "good news" in his life this summer.  In July, the couple welcomed gave birth to a baby girl and earlier this week, BET revealed plans to produced a three-part miniseries about his iconic band New Edition.  Alas....there is a light at the end of the tunnel.
Photos via FameFlynet