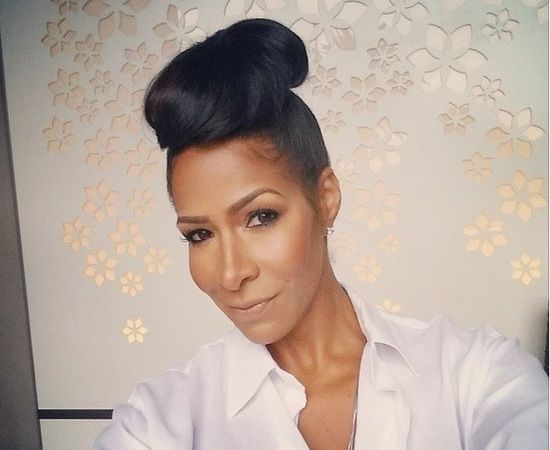 In our entertainment roundup, we have Sheree Whitfield's alleged salary and magazine covers for Grace Gealey and Sheryl Lee Ralph.  More inside...
Over the weekend, we revealed to you that former "RHOA" star Sheree Whitfield got her peach back.  We peeped her at Cynthia Bailey's Eyewear Launch party alongside Kenya Moore, Marlo Hampton, Porsha Williams, Phaedra Parks, Kandi Burruss and a few others.  Now, we've got a little insight about Sheree's return.
According to Radar Online, Bravo execs initially offered Sheree $125,000 to return and she thumbed her nose at the offer.  Then, Nene Leakes announced she was leaving the show and it put producers in an interesting predicament.  How do we keep it exciting?
Well.....now that Nene's gone, Sheree's salary has been boosted to $250K (allegedly).  While $250K is a nice chunk of change, Sheree was allegedly pulling in $350K at the height of the four seasons she was with the franchise. But...we hear that her contract is for one year and she can negotiate a raise at the end.
We hope her salary allows her to finish building Chateau Sheree.
On newsstands...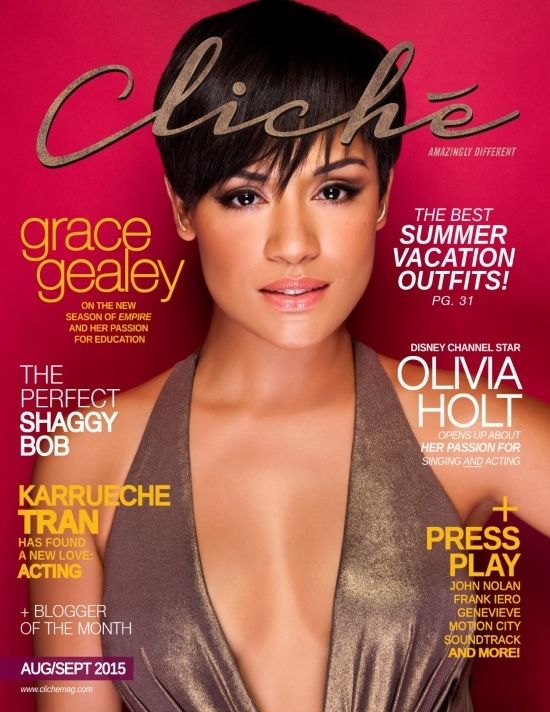 Earlier, we brought youKarrueche Tran's CLICHE interview, and now we've got the cover starlet and her story.  Inside the magazine's latest issue, we go in-depth with "Empire" star Grace Gealey who opens up about landing her first tv gig, growing up a tomboy and what she's learned from her Oscar-nominated co-stars Taraji P. Henson and Terrence Howard. 
Read the full article here and check out the highlights below....
On growing up: I grew up a tomboy, but as I've transitioned into adulthood, I've embraced my femininity. It's not extremely girly, but definitely soft and feminine. So because of that, I enjoyed the fashion and style on the show. I loved the navy blue, laced jumpsuit Anika wore, in particular."
On her connection to Anika:"I identify with being an independent, educated, ambitious woman of color. I identify with being betrayed. I identify with being hurt. I identify with doing things out of emotional eruption that I wasn't always proud of. She's human. So yes, I identify with her humanity. And I suspect I'm not the only one."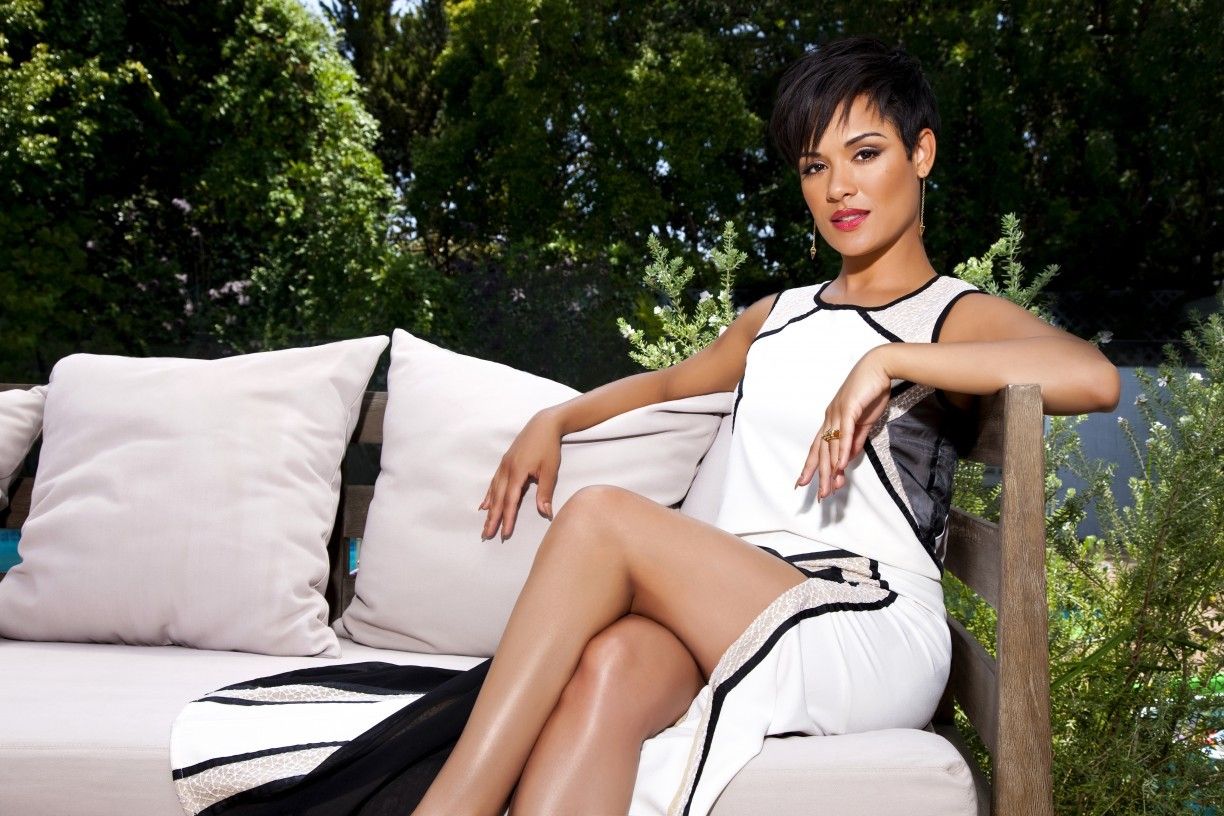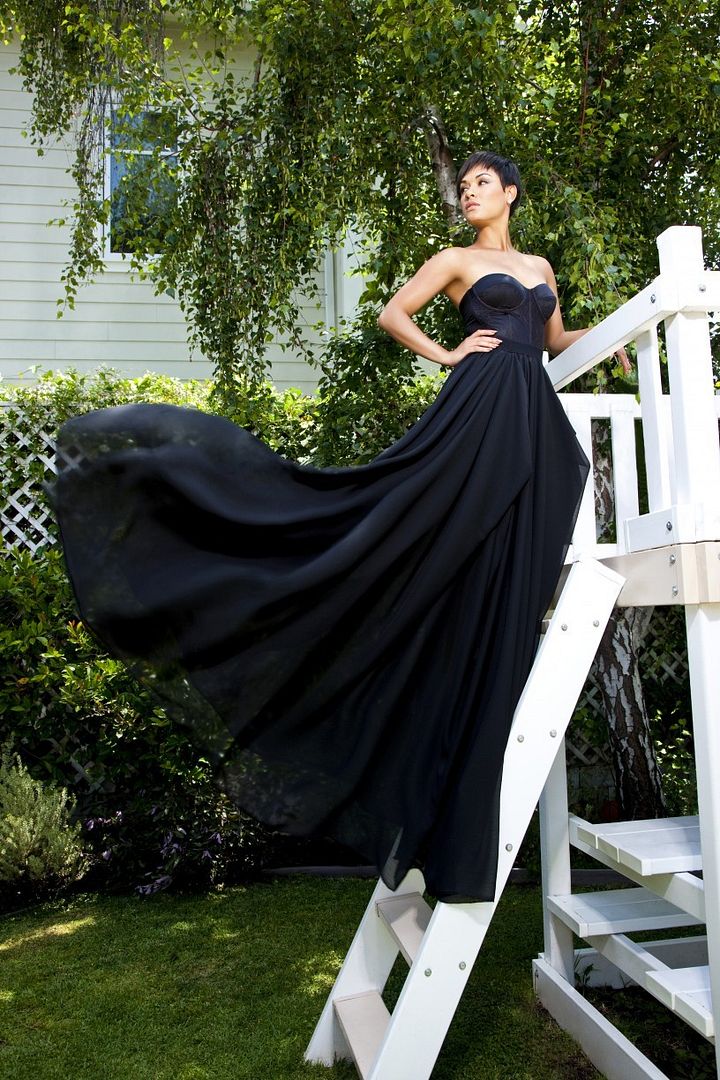 On the catfight with Cookie: "It's something the audience had been waiting to see from the very first episode and to finally give that to them was great. We had a blast shooting the scene and I was psyched to even do some of the stunts, like reacting to Cookie's punch and flipping onto the pool table!"
On working with Terrence & Taraji:"It's always wonderful to be around seasoned artists and glean what you can in each moment. I was reminded to take risks. Since this was a new medium for me, I was still negotiating the presence of the camera as I simultaneously created my character's arc."
On Season 2:"Expect lots of jaw-dropping moments, revelations, shifting dynamics, and more. You can't prepare yourself for what you will be privy to."
Also....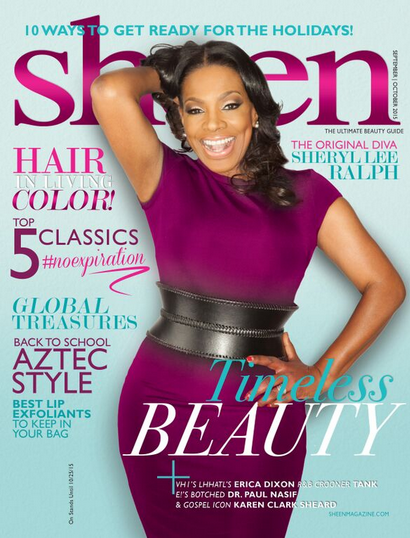 The dynamic Sheryl Lee Ralph covers the 2015 September/October edition of SHEEN dubbed the TIMELESS BEAUTY ISSUE.
Although the issue doesn't hit newsstands until August 28, 2015, we've got a preview of the cover. Inside, Sheryl opens up about starring on Broadway in the original Dreamgirls as "Deena Jones"; her role on "Moesha" and her latest project as "Maggie Turner" on Nickelodeon's Instant Mom. She also dishes on her foundation D.I.V.A-- Divinely, Inspired, Victoriously, Alive.
Check it out....
Photos via Sheree's Instagram/Sheen Magazine Instagram/Cliche-Gilles Toucas