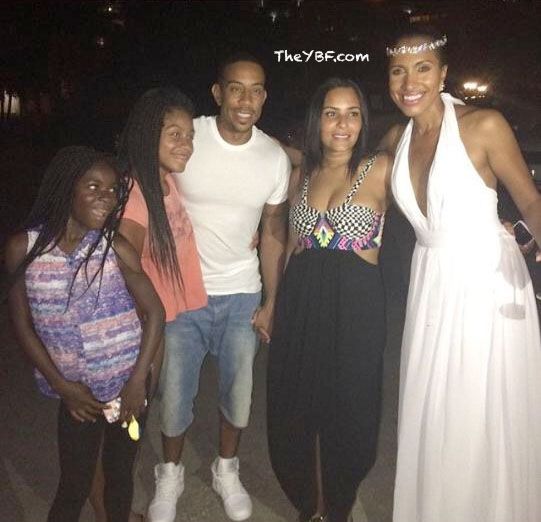 The Bridges are in Anguilla celebrating Ludacris' daughter Karma's 14th birthday and the family-fun festivities included crashing a wedding party! Pics inside….
Ludacris' eldest daughter just turned 14-years-old! And to celebrate, the ATL rapper, his daughter Karma, his wife Eudoxie and their family jetted to the Caribbean for some fun in the sun on the breathtaking island of Anguilla.
Over the weekend, the Bridges made a special surprise to one unsuspecting bride and groom. As the newlyweds celebrated their nuptials, Luda, Eudoxie, Karma and Eudoxiee's relative Mimi rolled up on the scene and crashed the party!
The new bride was pleasantly surprised captioning,"That moment when @ludacris and @eudoxiee crash your wedding after party in #anguilla #wrightwedding2015 #eudoxiee #ludacris #fairytalewedding #bridgesfamilyvaca"
Nice!
As for their island activities....
Cutie Karma is having the time of her life on the beautiful island. And we're sure this family vacation will go down in the books as a top memorable moment. As you can see, the teenager had some fun shopping on the island, copping a mini Prada bag to floss a bit while posing it up for a few flicks.
Luda's mom Roberta Shields was also in the mix looking to cop herself a new bag as well. The Ludaversal rapper captioned, "My momma over here trying to snatch up Roberto Cavalli snake skin purses. Talkin bout "doesn't this look good on me Son, it matches my outfit. I told her it's not her Bday today." Ha!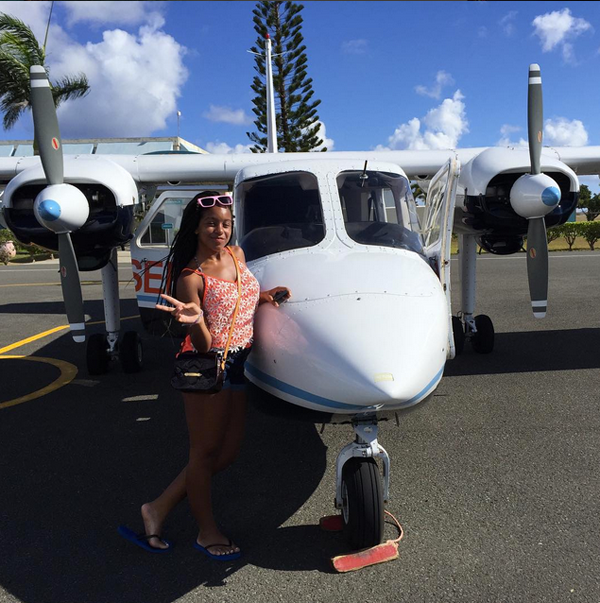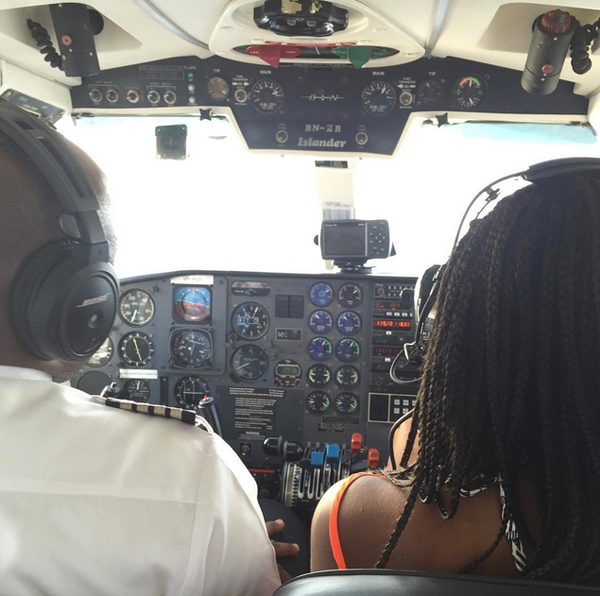 The YBF kid got the chance to play co-pilot with her pops sitting nervously behind her.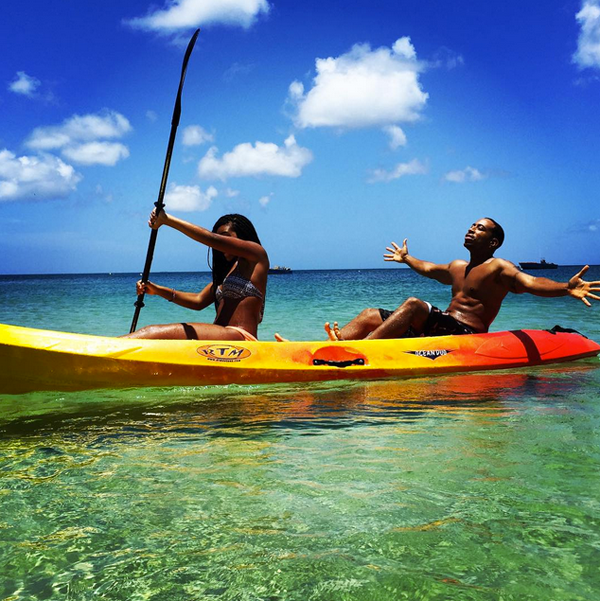 And Karma also enjoyed kayaking across the crystal clear with her pops chilling in the back. He captioned, "My oldest turns 14 in 2 days. Hell of a way to celebrate her Bday. Sit back and let her do all the work #bridgesfamilyvaca #passportchronicles"
Luda's daughter made sure to hit the beach, perfecting her tan.
And she dined on one of her favorite meals… a Nutella & banana crepe. Yummy!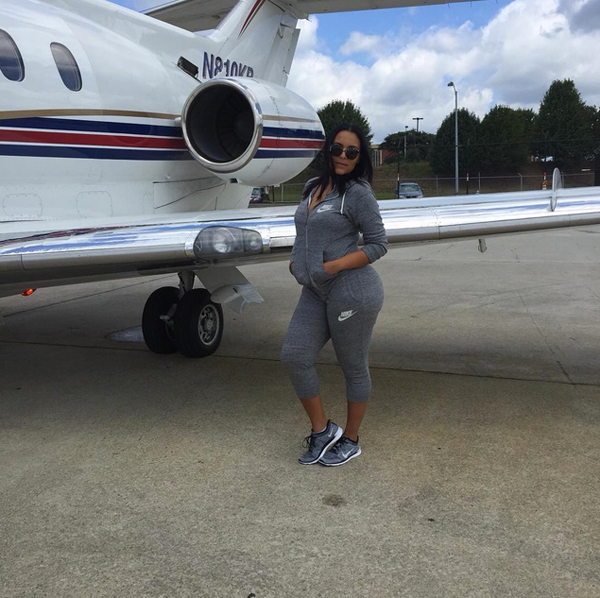 Before taking off, new mom Eudoxie snapped it up for the 'gram. We wonder if Baby Cadence and Cai Bella came along for the fun.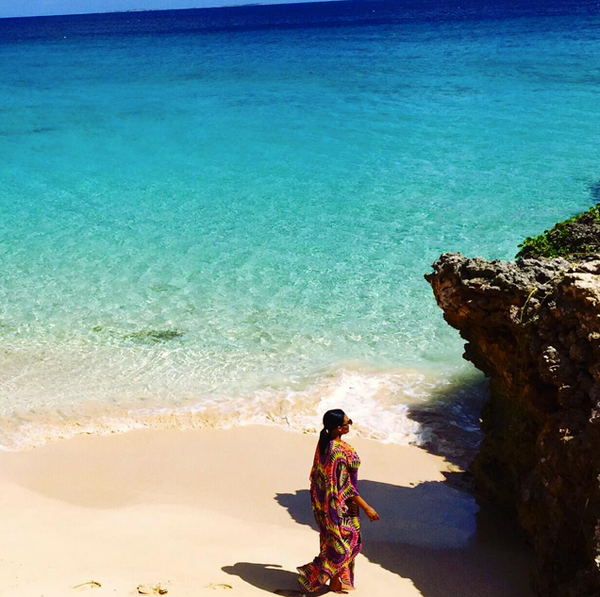 Then, Luda played photographer snapping pics of his queen on the beach in a vibrant printed kaftan.
Fun times for the Bridges Family!
Photos: Luda's IG/Eudoxie's IG/@tonyascarter