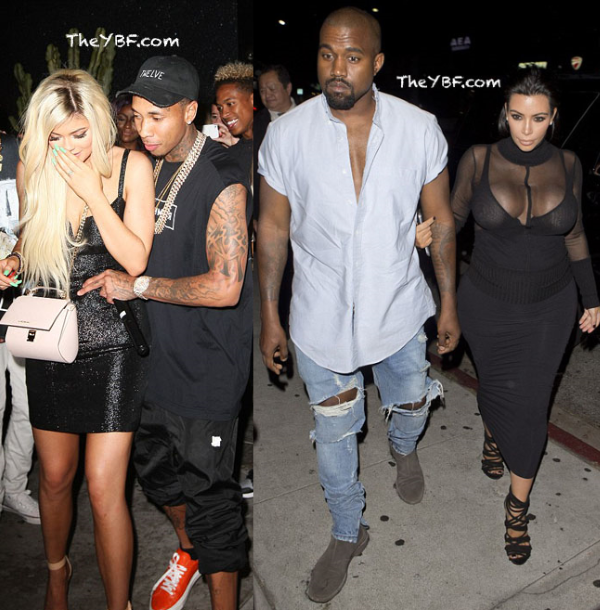 Kylie Jenner turns 18-years-old today and her boyfriend Tyga gifted her with a new Ferrari last night.  We guess their relationship will be on front street now that it's legal.  Check out the pics inside (and the back story) and see who Kylie celebrated with...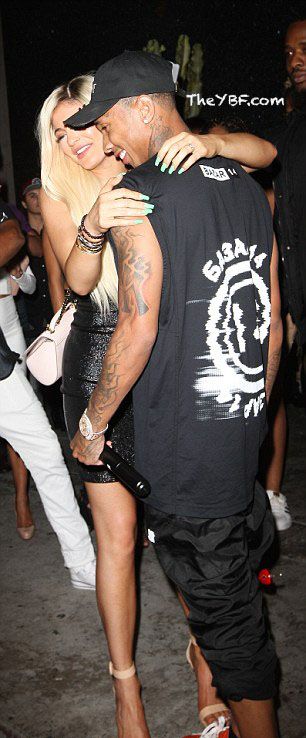 Today marks the day that rapper Tyga can stop looking over his shoulder.  His girlfriend, Kylie Jenner, is officially legal.  The 18-year-old reality star has been celebrating her birthday with fans (via Instagram) over the entire weekend and it all hit a fever-pitch last night when her boo gave her the biggest gift of all.
In addition to the tanned leather Hermes handbag she posted on IG, boyfriend Tyga just upped the birthday gift ante.  Seemingly.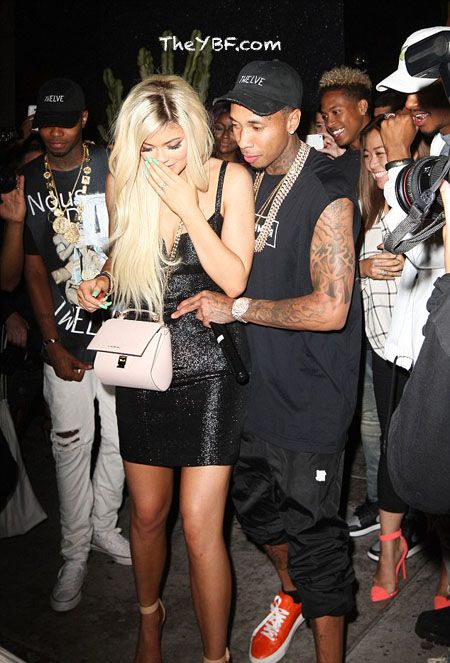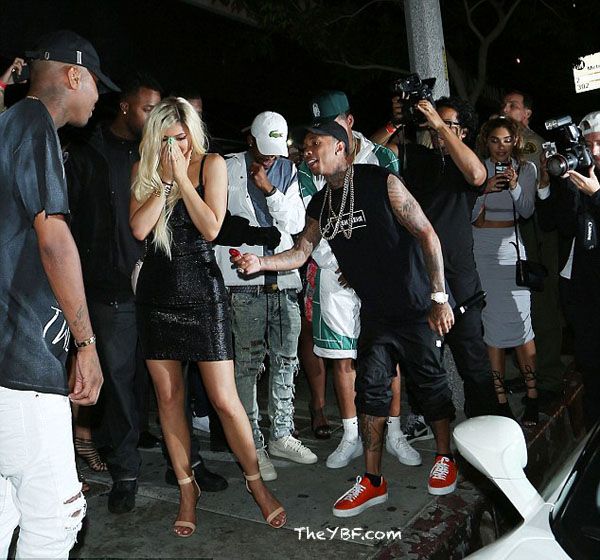 Last night, after a family dinner (see below), she stepped outside of West Hollywood nightclub Bootsy Bellows where Tyga gave her this......
It's a Ferrari 482 Italia (valued at $320,000) and wrapped in a big red bow.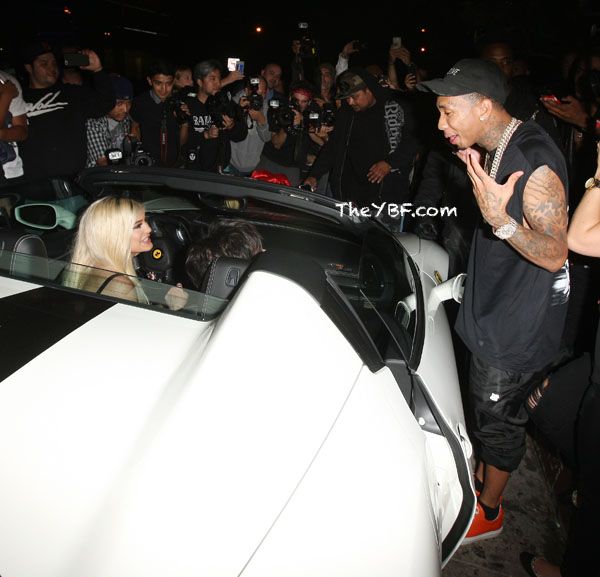 The "gift" itself comes with its own backstory.  In case you missed it, Kylie was spotted driving a red Mercedes Benz G-Wagon away from Nobu after her birthday dinner with family on Friday. Peeps the pics and deets here.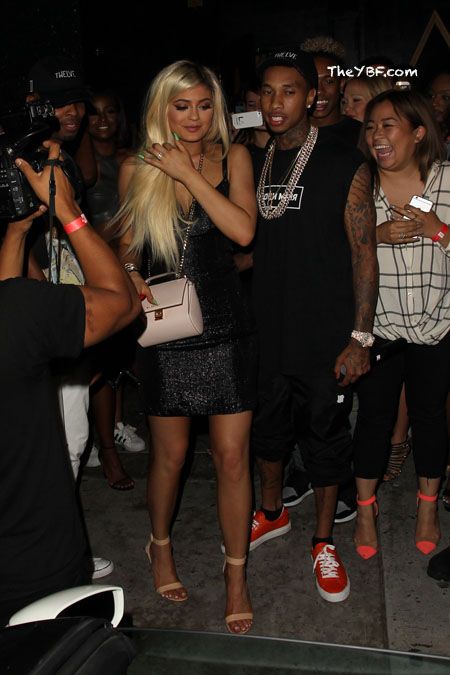 After photos surfaced, the Internet went crazy! It's was ALLEGED that Tyga MIGHT have re-gifted Kylie a vehicle that his baby momma Blac Chyna once drove, seeing that the plates were exactly the same and on the same car.
Reportedly, Tyga demanded the car back from Blac Chyna recently, and he had it painted red. Kylie was behind the wheel Friday night. But it WAS NOT a hand-me-down SUV, she just happened to be driving it.  Allegedly.
But....if you believe in conspiracy theories, perhaps the Ferrari was Tyga's way of making up for a BIG social media mistake.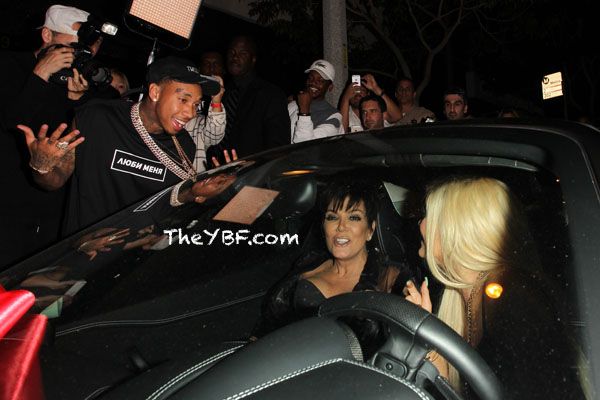 P.S.  The gift got momma's approval.  Look at Kris riding shotgun.  Y'all know she loves living through her kids...
Earlier in the evening...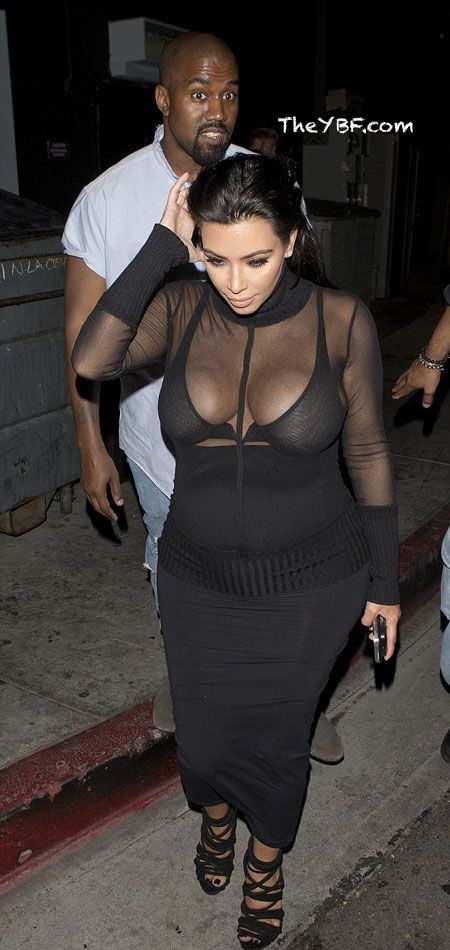 BEFORE Tyga hit up Bootsy Bellows with Kylie, the twosome and her family and friends attended a birthday dinner at The Nice Guy in Los Angeles. According to PEOPLE, attendees included Kendall Jenner, Khloé and Kourtney Kardashian as well as her parents, Kris Jenner and Caitlyn Jenner. Rob Kardashian didn't attend.  But Kanye West did along with wife Kim.
And so was NBA baller James Harden with his rumored new boo Khloe Kardashian: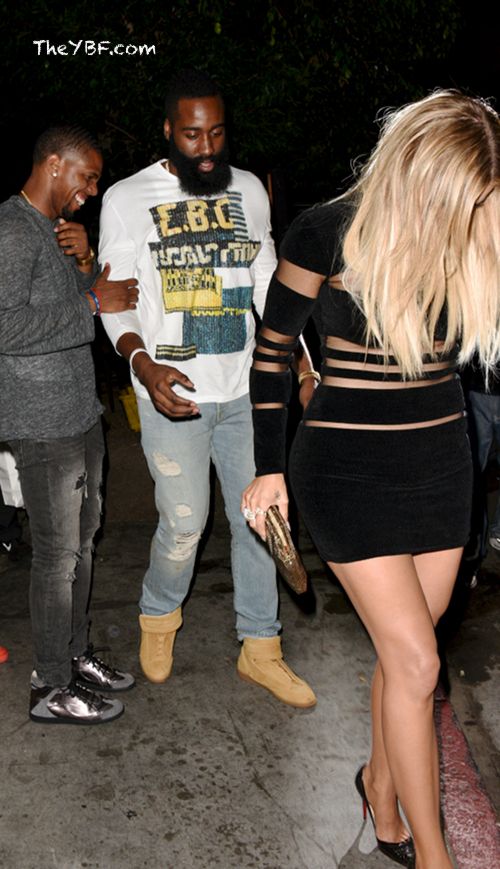 These two....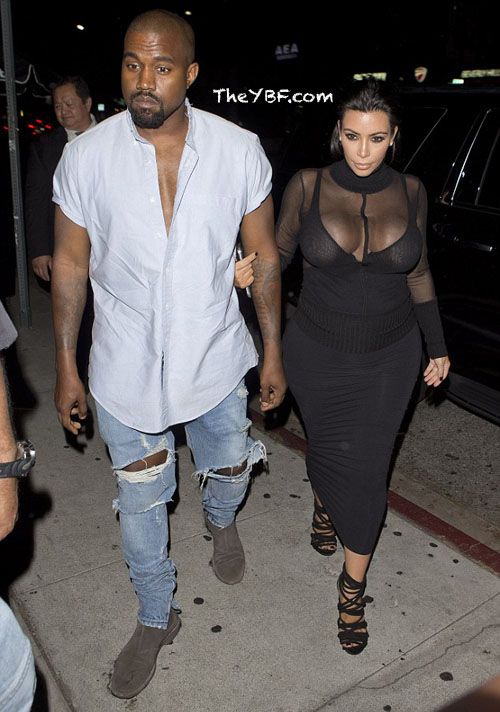 Also, Kris's boyfriend Corey Gamble joined her, Khloé's rumored new man, NBA star James Harden was there, plus Joe Jonas, Gigi Hadid and Kevin Durant.  Of course, Kanye and Kim made a huge entrance.  We see Kim is clearly loving her pregnancy body since she's putting it on display in the tightest, most revealing clothes she can find.
We gotta admit, we cant wait to see baby boy West....
Photos via Splash/Fame