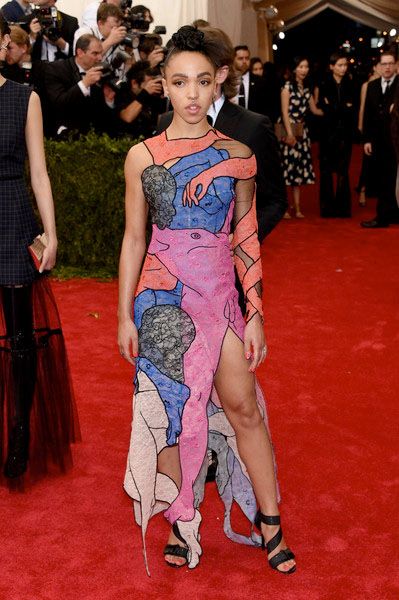 Find out how FKA Twigs felt when people started sending her hateful tweets ,because she's in a relationship with a white man, and how one Twitter exchange broke her heart inside….
When it comes to Internet trolls, no one is safe.  Especially not celebrities.  These days, celebs have way more to deal with when it comes to their fans. While platforms such as Facebook, Instagram and Twitter are technological advancements that can bring celebrities closer to their fans and keep them up-to-date with everything they have going on, it can also be a medium for the celebrity to receive tons of hate. And unfortunately for FKA Twigs, neither she nor her fans are spared.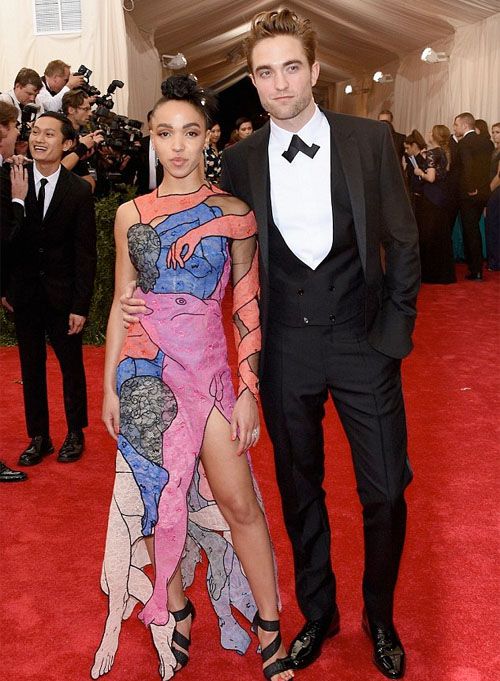 During an interview with The Sunday Times, the British singer/songwriter, who's currently dating Twilight actor Robert Pattinson (above), opened up about how Twitter trolls came for her once they found out she was in a relationship with a white man.
The eclectic 27-year-old singer, who's of English, Spanish and Jamaican decent, revealed trolls attack her often on social media. But one interaction in particular brought her to tears…and it wasn't even directed towards her.
She said she responded to a fan who shared a picture of himself with a friend who was battling cancer. In the tweet, he revealed she had been listening to her music as she goes through the ordeal to help cheer herself up. Once she responded to the fan, she said all hell broke loose on her timeline, with hateful tweets directed towards the young woman with cancer from Internet trolls.
She told the magazine,"They all started attacking her. Within 20 seconds it was just like n*gga, monkey, ugly, die b*tch all this stuff on his feed. It broke my heart… this lady who is really sick and is probably going to die."
So disgusting.
Although it hurts when you're simply hated because of the color of your skin, it's something her parents had prepared her for being a bi-racial child. She said her father would tell her,"Sometimes you're going to have to work 10 times harder than somebody else to get the same appreciation, but never use it as an excuse. I agree with that."
Switching gears, the singer was asked about her wedding plans to her Hollywood hunk fiancé but she had very little to say. In response to the wedding questions, she said,
"Who told you I was getting married? You might read somewhere I'm a monkey and it doesn't mean I am. I'm not prepared to talk about my private life. I don't really understand the fascination."
Well there's that....
Photos: Getty