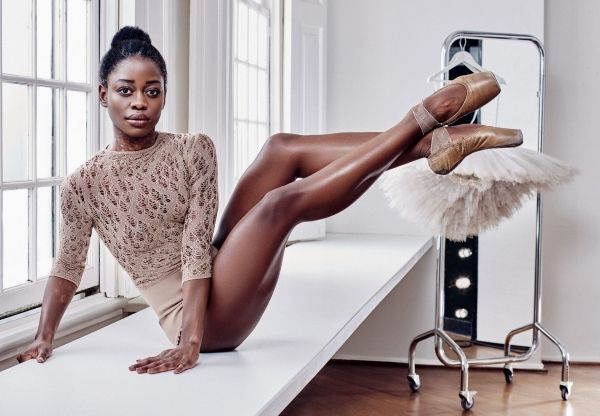 In the latest of issue of Glamour Magazine, Michaela DePrince shares her inspirational story of going from "Orphan Number 27" to a ballerina....
For the past few weeks we've been celebrating the fabulous Misty Copeland, the first African-American female promoted to principal dancer of the American Ballet Theatre.  But Misty isn't the only YBF chick standing on her tip-toes and making a name for herself in the highly competitive world of ballet.  Meet Michaela DePrince.  
In Glamour, we are introduced to Ms. DePrince, a 20-year-old rising star with the Dutch National Ballet whose life story (adapted from her memoir Taking Flight) will be become a Hollywood motion picture.  And we can already see the opening scene....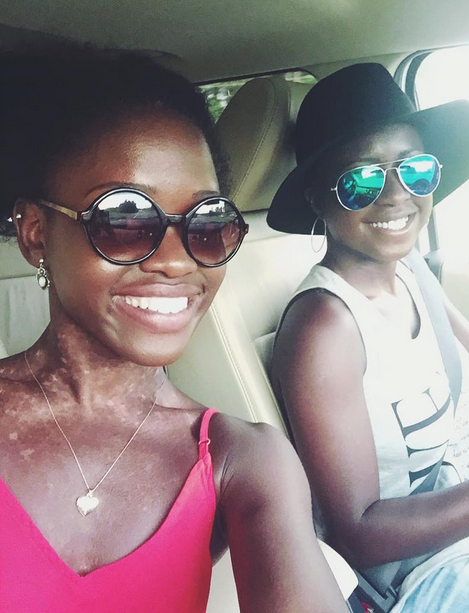 An orphan at a very young age in Sierra Leone (her father was murdered in the civil war and her mother died from fever), Michaela (above, left) was called "devil child" and told she was too ugly for adoption (because of her vitiligo).
"But I guess I was a little sassy," she recalls."Whenever people called me things, I would say, 'I don't care. I'm going to be someone."
But one day, she says she was outside of her orphanage when a magazine literally blew into her face. The cover was of a ballerina. "The dancer looked beautiful and happy—that's what caught my eye. I wanted to be happy."
And that's how it all began.......how's that for an opening?
Her "sass" landed her in the arms of a new mother, Elaine DePrince (above), alongside 10 brothers and sisters (nine of whom were adopted).
Elaine helped cultivate Michaela's talent and even spent hours dyeing and altering her ballet costumes so that they fit her skin tone. Michaela adds, "When I look back at all the things I've been through and everything I've accomplished...I realize, Wow, I am very blessed."
Here are the highlight's from her profile: 
On her adoptive family: There was so much love right away. I had never been surrounded by something like that.
On being the ONLY one:"I put up a front that I was fine with being the only black girl or not getting a role...But it was very difficult."
Magali Messac, a French prima ballerina who has since retired, on Michaela: Michaela's story—the magic of it, but equally the hard work and belief in her dream—is remarkable. She will inspire other young girls to dream high and believe in themselves."
After completing her time at the Jacqueline Kennedy Onassis School at the American Ballet Theatre in New York (where she received a prestigious scholarship), she's now a member of the Dutch National Ballet in Amsterdam. One day she hopes to open a school in Sierra Leone.  Check out the full piece here. 
We're loving her already.
Photos via Alique for Glamour/Michaela's Instagram