Lots of foolishness went down on stages across the county last night. Find out inside why Nicki Minaj has the internet thinking she's pregnant, plus Wendy Williams' worst fear coming true!
Wendy Williams is busy on her sit-down comedy tour and last night she rolled into Houston, TX. And rolled OFF the stage.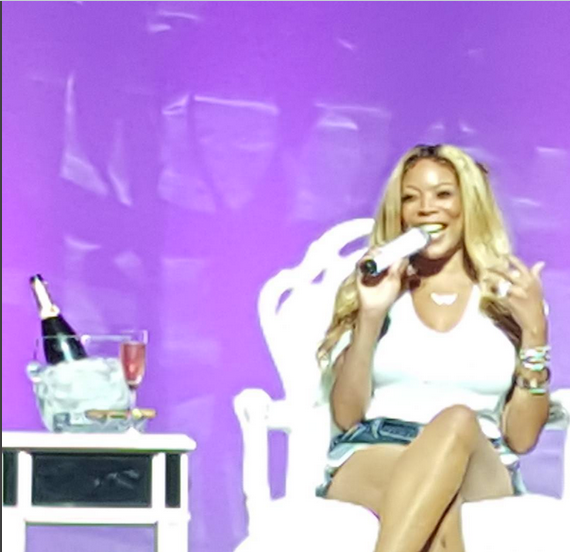 Before she stared her comedy routine, Wendy walked over to one side of the stage, possibly to chat with fans, and miscalculated where the stage ended.  Check went flying off the stage, cut off shorts and stockings and all.
It was caught on tape.  Check it below:
Afterwards, she said she was ok.  She previously said falling is one of her biggest fears.  Welp.
In other on-stage news:
Nicki Minaj has the innanets going crazy today after she made a joke last night.  While on stage in Pittsburgh, Nicki & Meek did their usual collabo on stage.  When Meek was walking off, Nicki said"Make some noise for my baby's father."  The Barbz lost their minds, even though bth Nicki and Meek were laughing.
Check out the video below:
Internet reports blew up with news that "Nicki is pregnant," but folks may want to fall back.  It seemed to just be a joke...
Extras:
1.  Marvin Gaye's son is suing Lee Daniels and "Empire" for stealing his idea!  STORY
Photos: Instagram